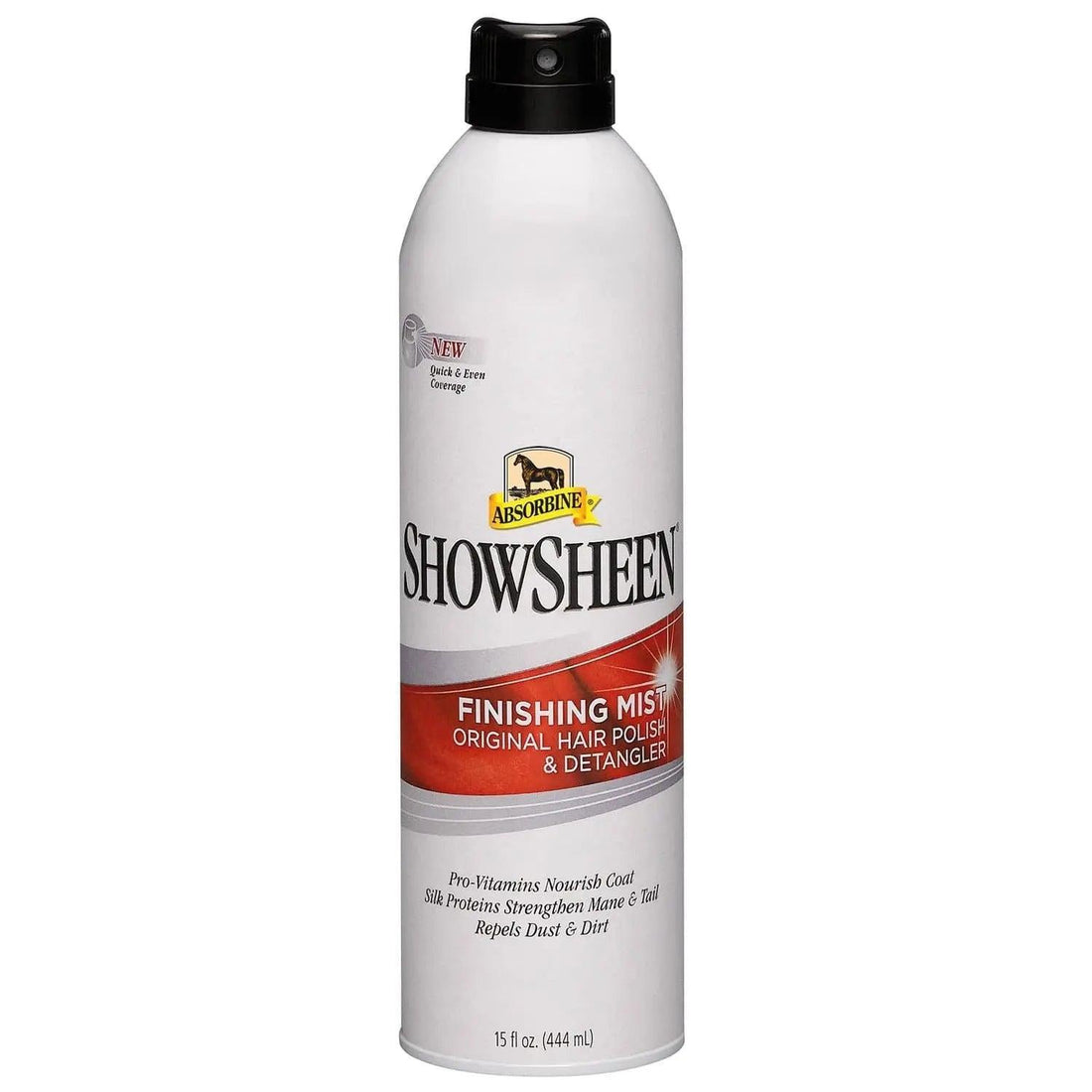 Absorbine showsheen finishing mist for horses
This is from Absorbine but it is the world's number 1 grooming aid in a continuous spray finishing mist. This horse shine mist provides light, even coverage. In that way it is perfect for the last-minute touch-ups. This all comes in a continuous, quiet 360-degree sprayer that even can spray upside down.
The finishing mist from Absorbine delivers a fast-drying, streak-free shine and it repels dirt and dust for days.
Finally it was enriched with provitamins to nourish the coat and silk proteins to strengthen mane and tail hair.
A must have in every grooming box.