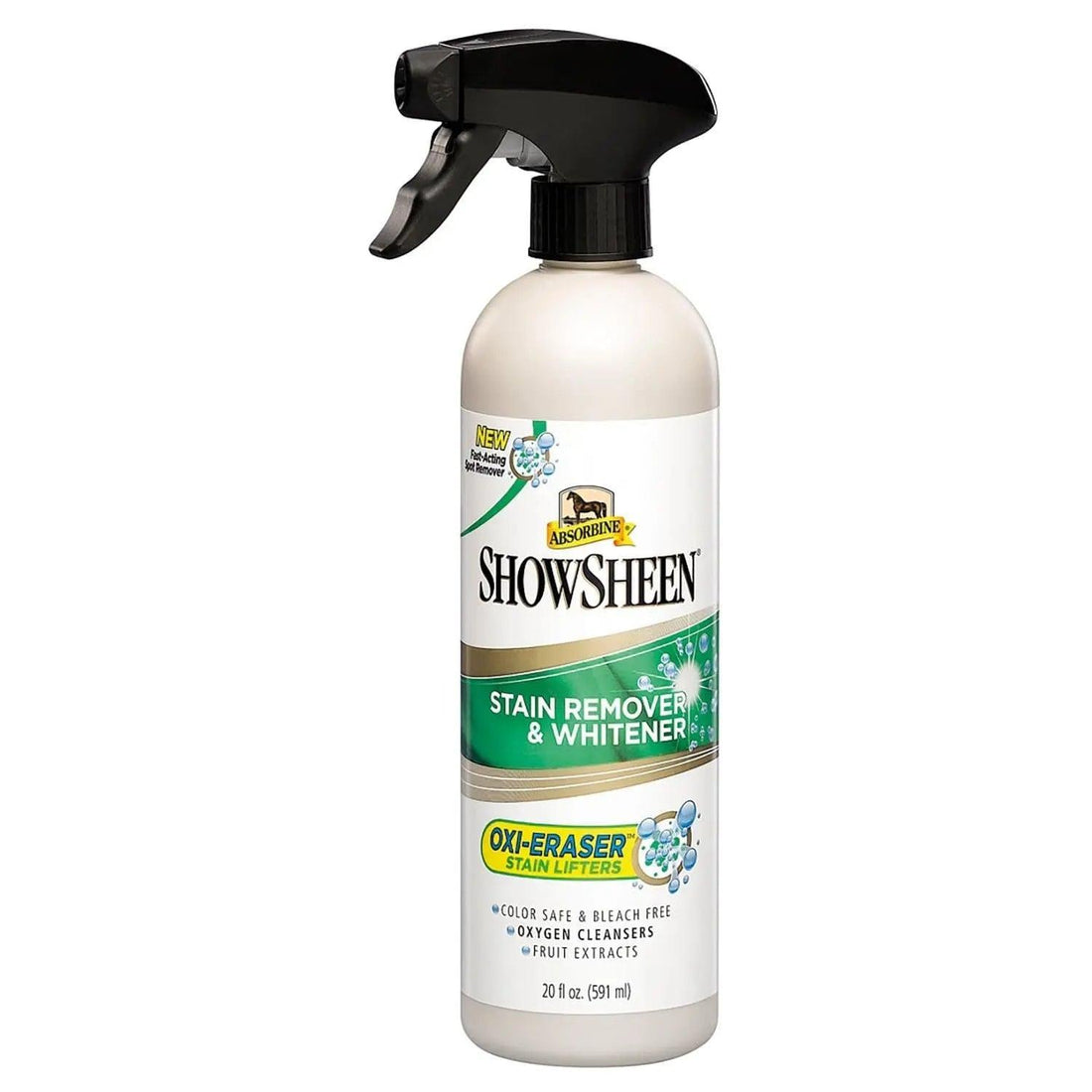 Absorbine showsheen stain remover and whitener spray
This is a spot remover and horse whitener that acts very fast. The product is enhanced with Oxi-Eraser® stain lifters for a color-safe, deep clean without bleach or bluing agents. It is also specially pH balanced for the horses.
This great product nourishes hair follicles with panthenol, provitamins, green tea, and fruit extracts, what are all very safe components to the spray.
Furthermore it loosens debris in order to make it easy to remove from the hair of the horse.
This product is available in a bottle of 591 ML
You can find out more about the complete Absorbine grooming line in the next video :