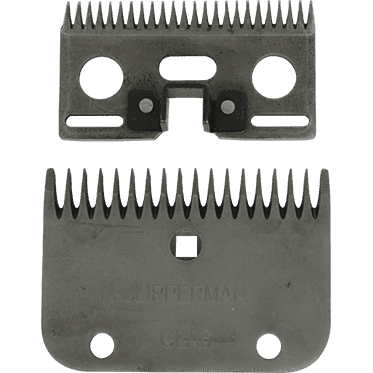 Clipperman CLA6 high quality steel blade set
This is a blade set with less teeth on the comb than the CLA2, ideal for thicker coated horses with coarse hair.
It is also suitable for show cattle.
The cutting length is 3mm.
The set is compatible with the Clipperman Fortress, Baroness and Dragon clippers.
It was manufactured from high quality steel.
It is supplied in a plastic wallet within a metal box.