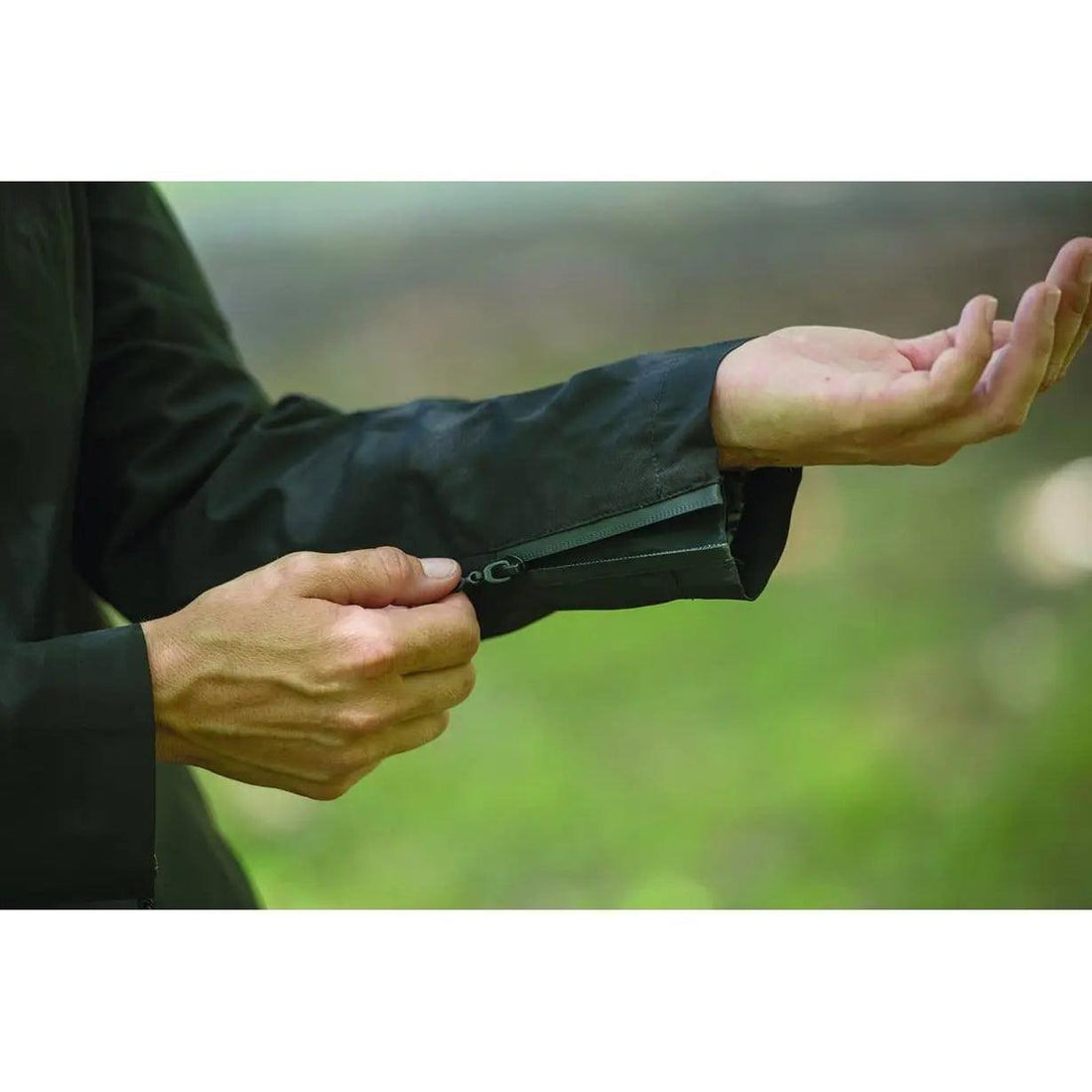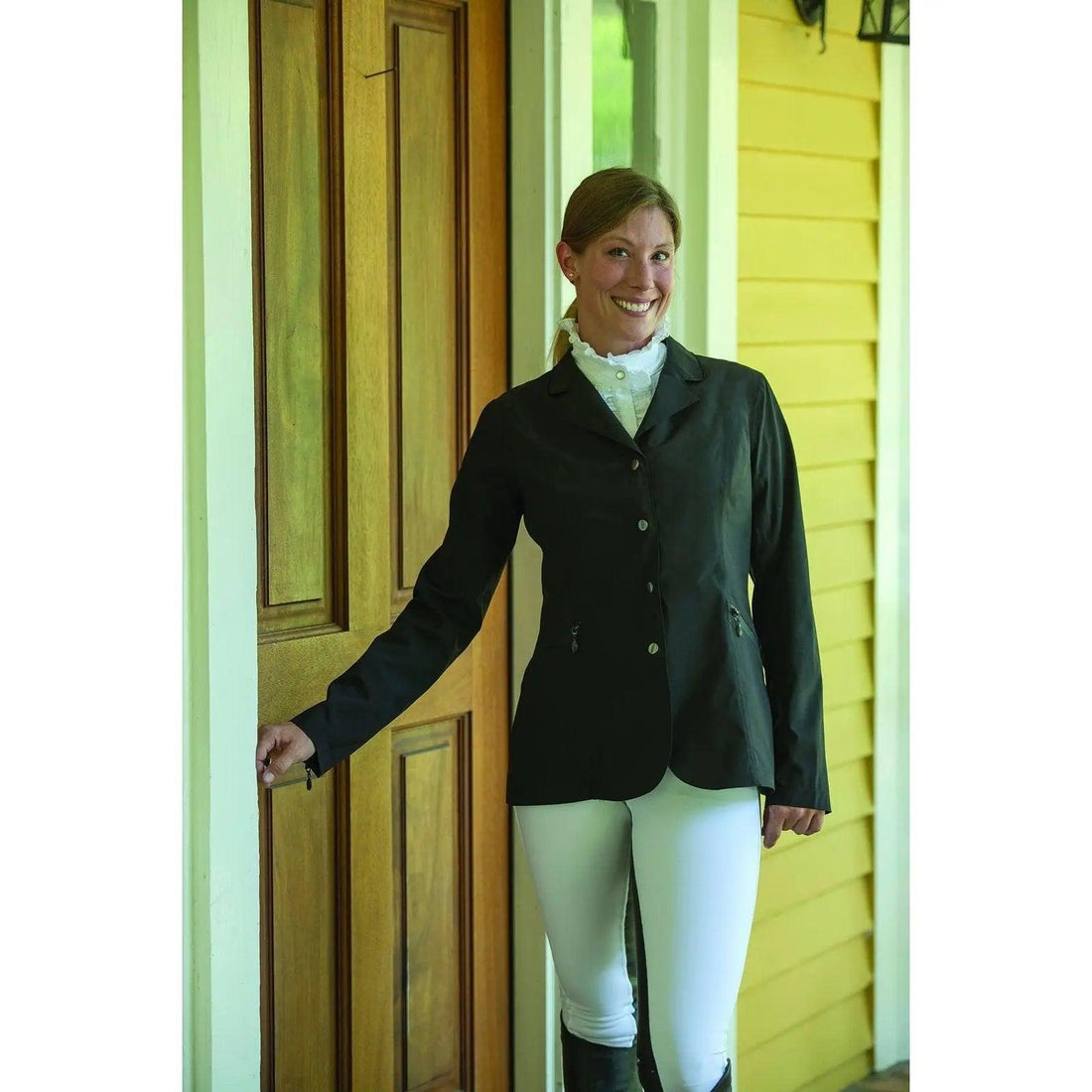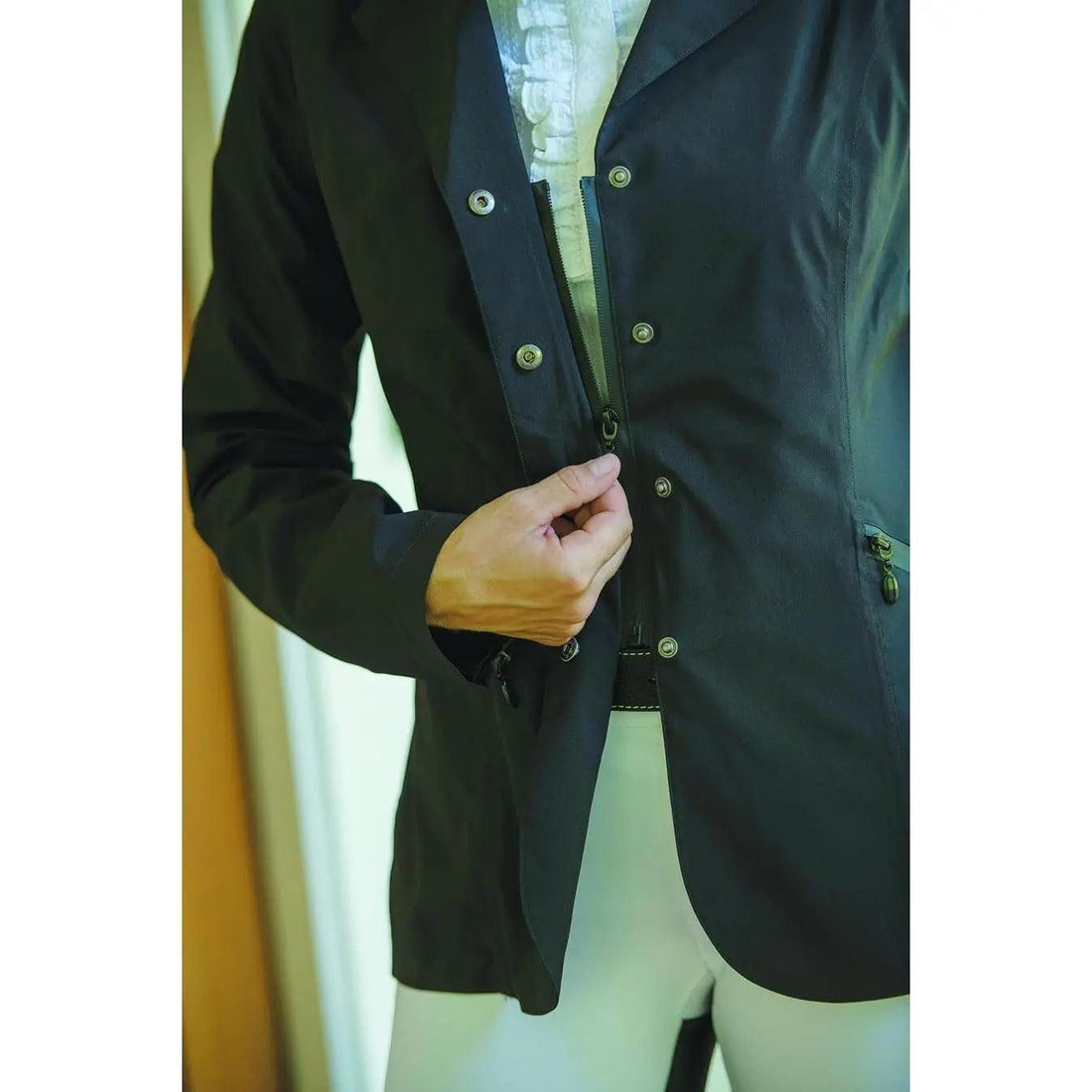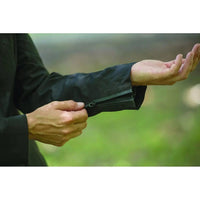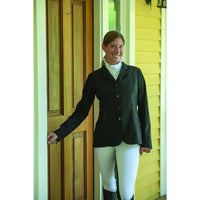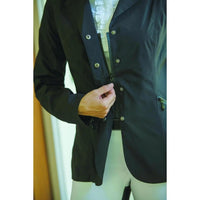 Fits hydra waterproof rain show coat
Finally! A waterproof show coat!
The FITS black Hydra water-proof show coat will keep you dry all year round with fully taped seams, a special self-sealing zipper, 4 black snaps, and a double vented back. Made from a soft shell outer layer- this jacket will shed all dirt, hair, and shavings.
This feminine show coat has zippered vents in the lower sleeve to allow you to easily fit gloves under the cuff and 2 exposed self-sealing zip pockets. The Hydra also features a pretty mesh lining that allows for stretch through the shoulders.
Never let rainy wet weather keep you out of the show ring ever again!
It comes in black colour.
This coat has the following features :
WATERPROOF Taped seams and self-sealing zippers.
STYLISH Classic black outer shell combined with a mesh lining.
INCLUDES Zippered vents at the cuff, self-sealing exposed zipper pockets, hidden self-sealing zip front behind 4 black snaps, double back vent