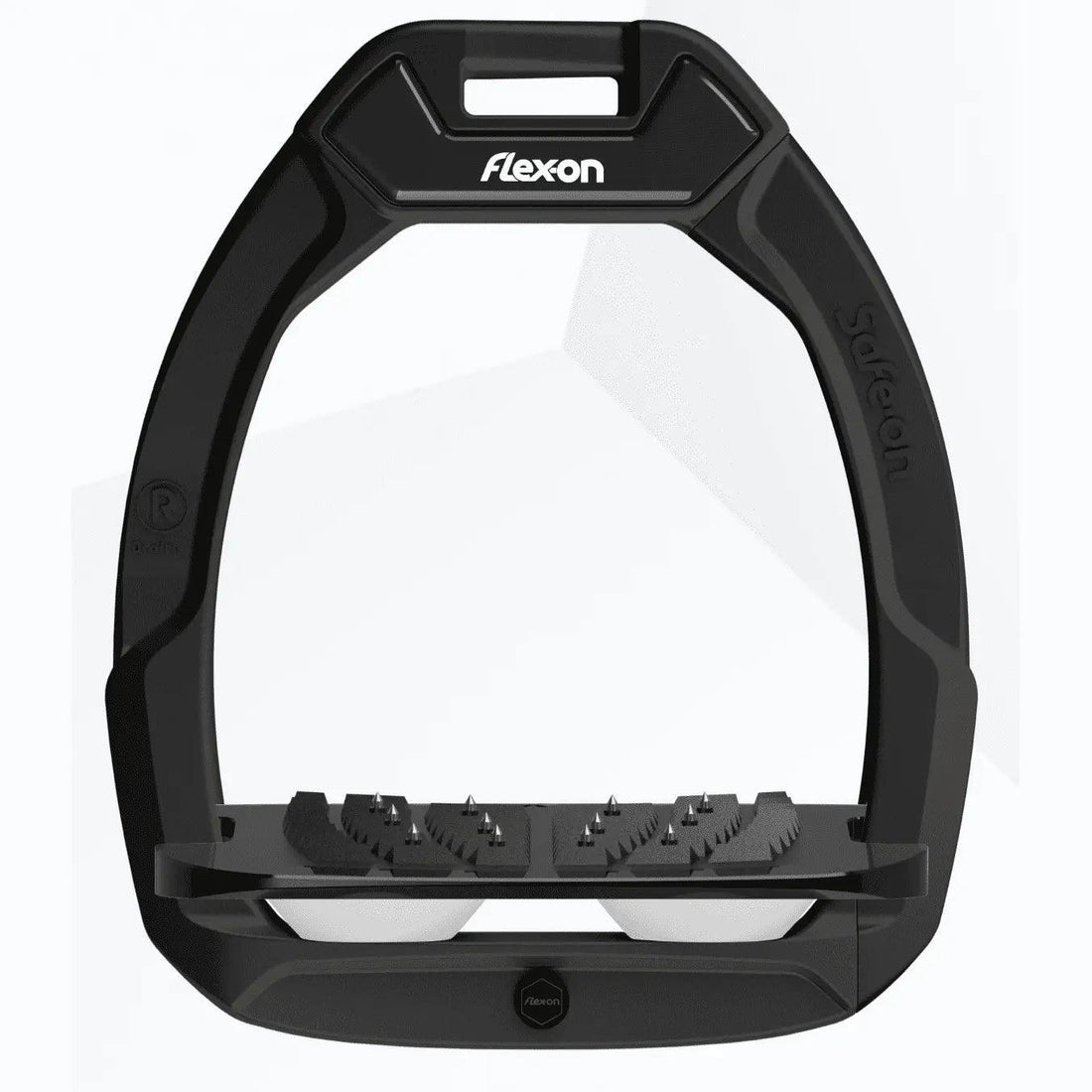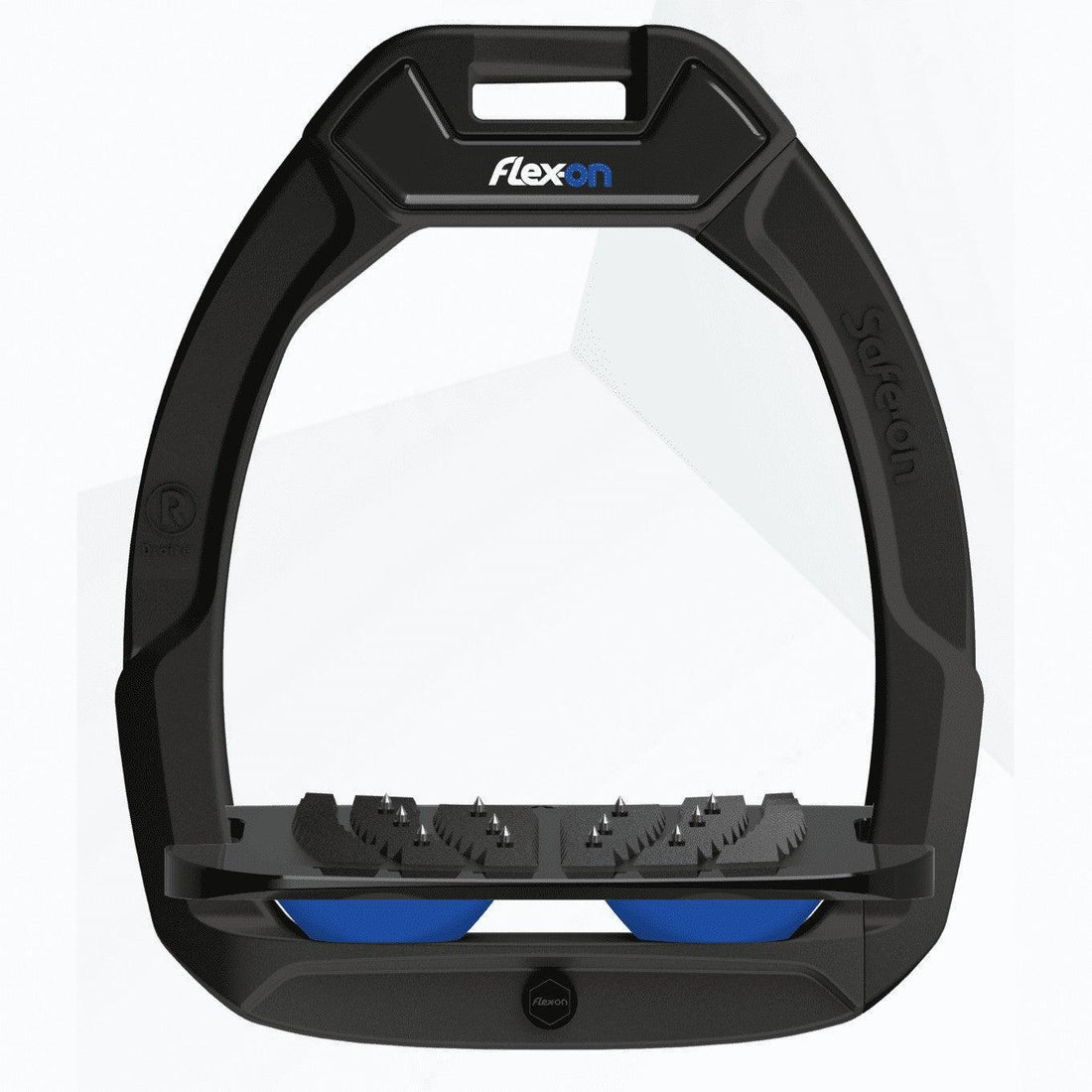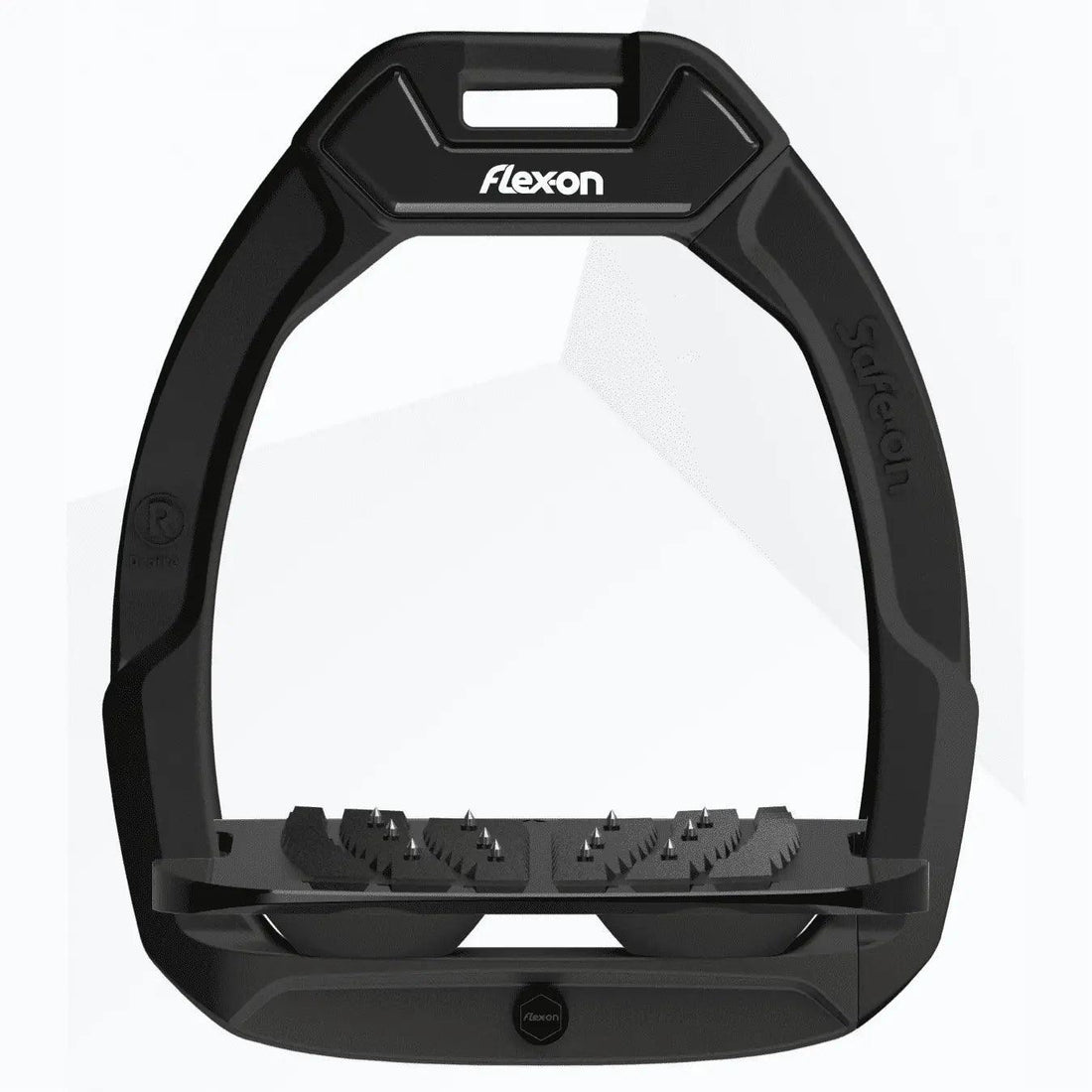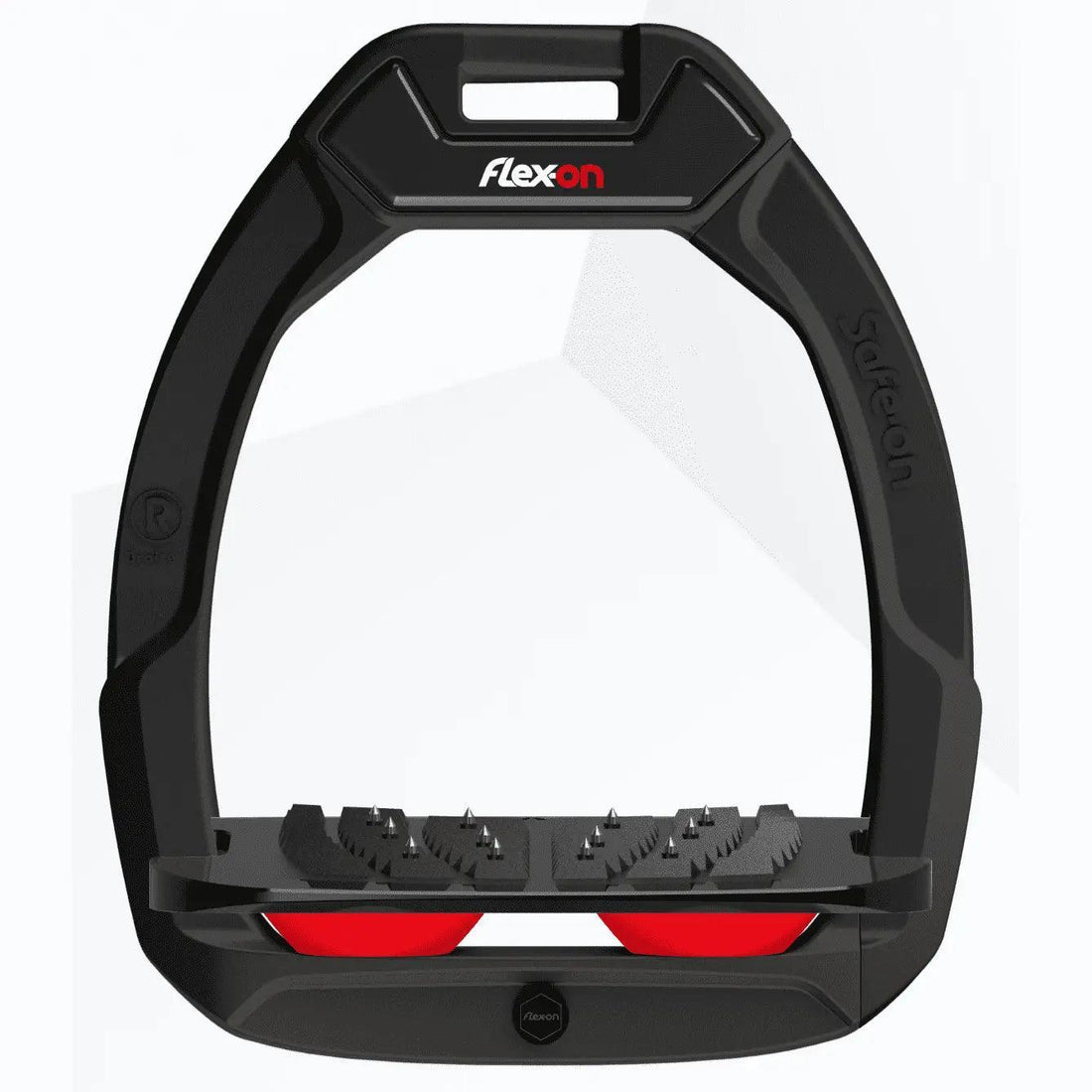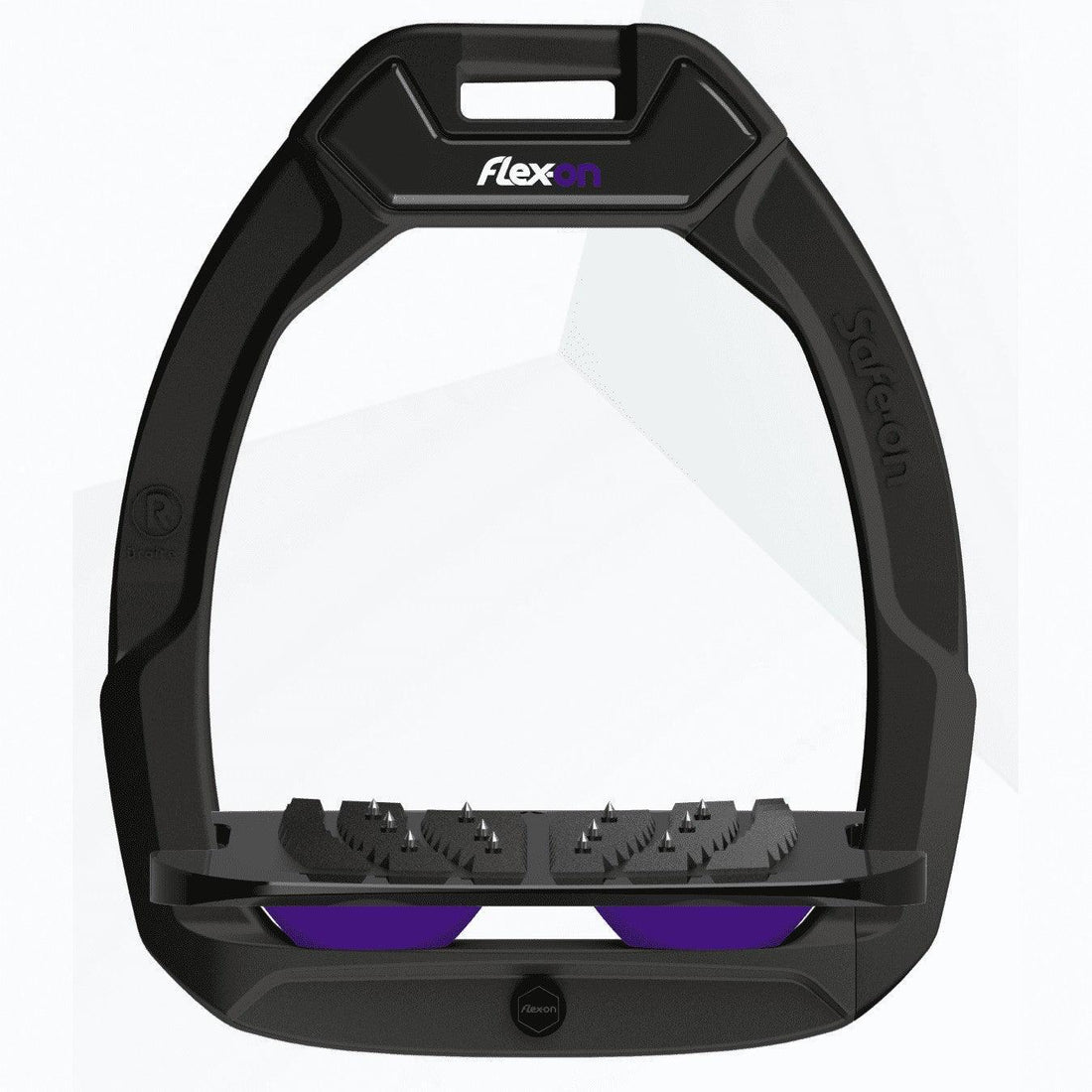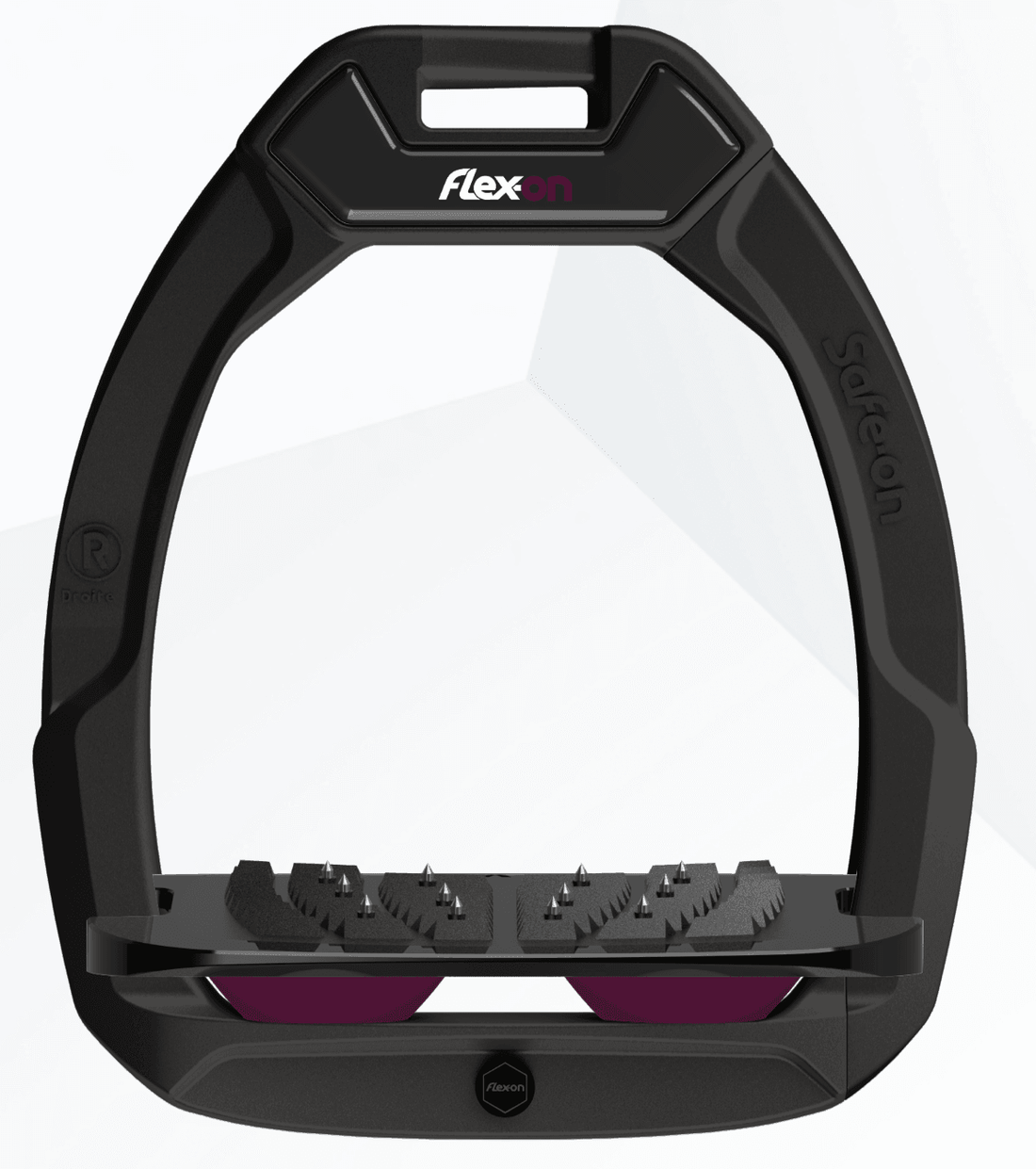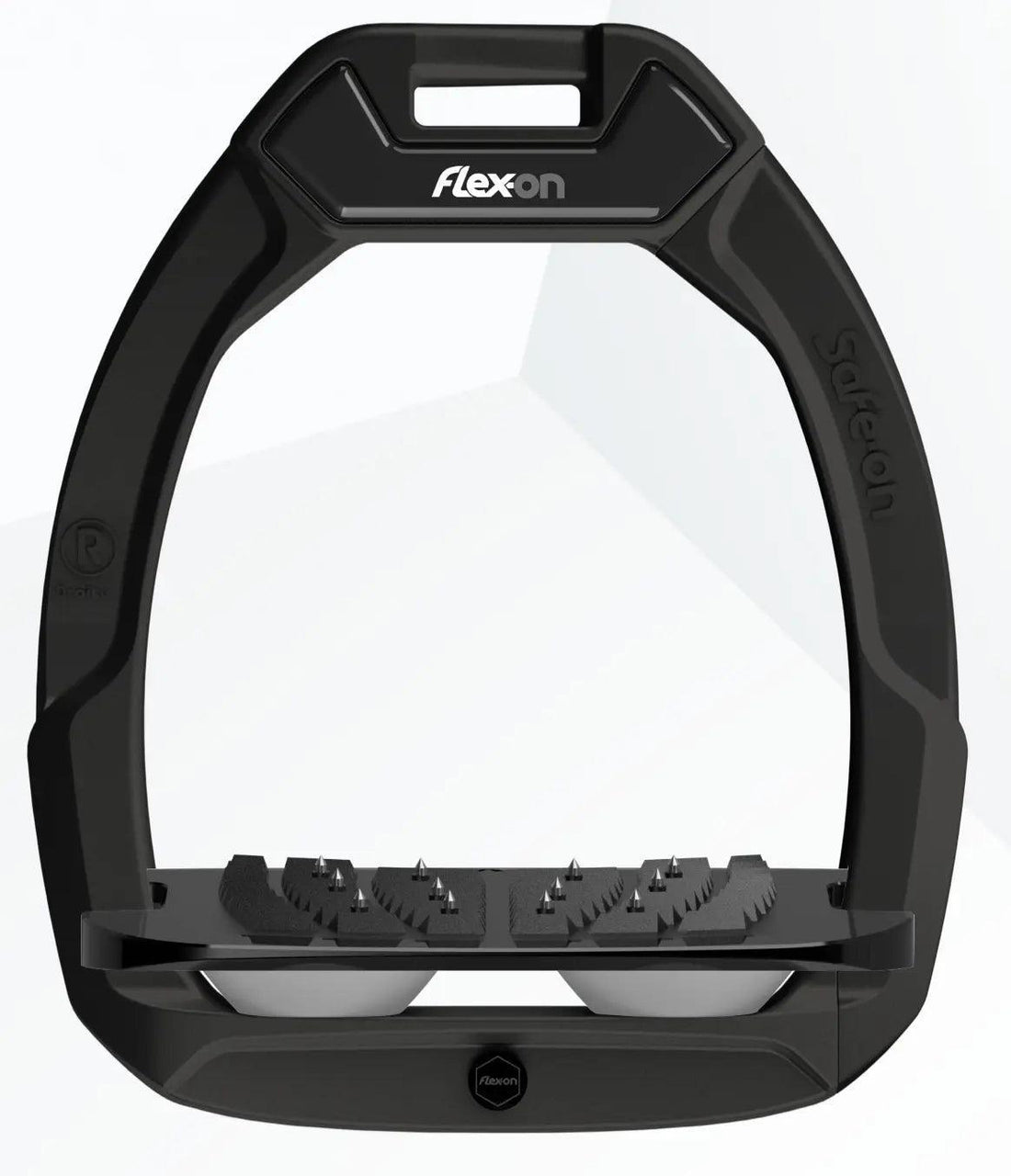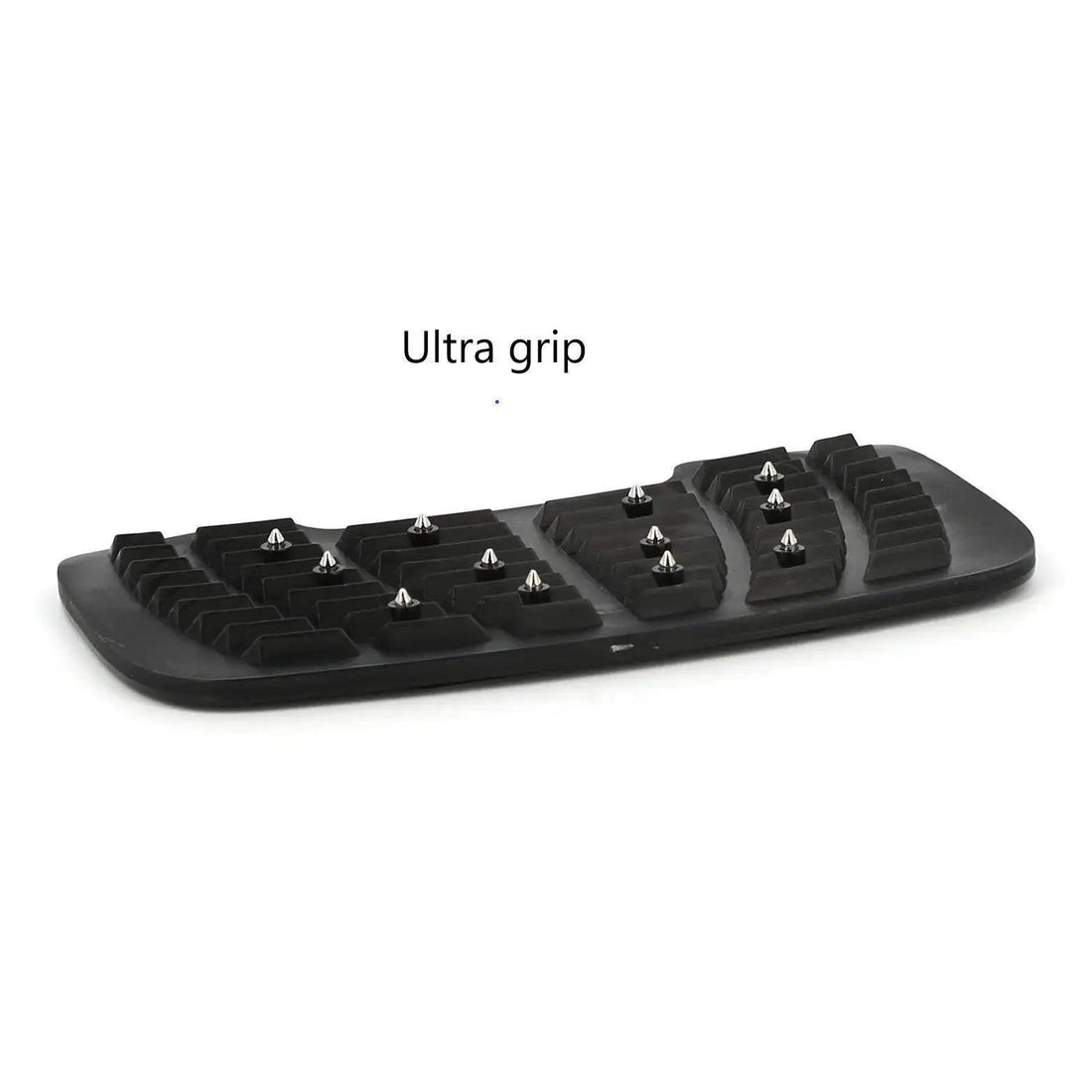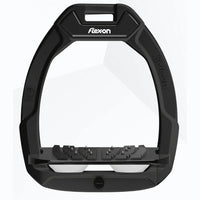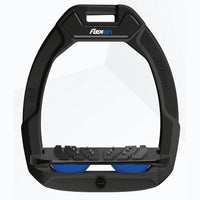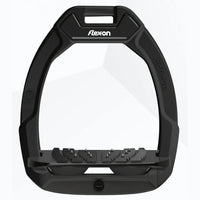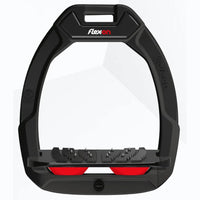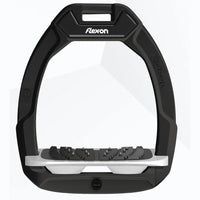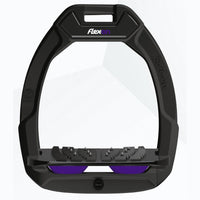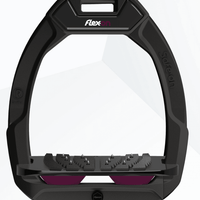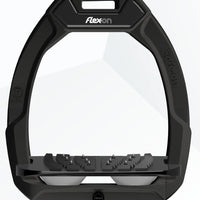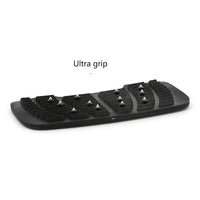 Flex-on safe on stirrups black frame
 The Flex-on Safe-On Ultra Grip Stirrups are the perfect choice for all riders, combining comfort, performance and style, along with a unique flexible arm for increased safety.
This structure protects against the risk of breakages. A flexible and retractable arm on the outer side helps you to reduce the risks of injuries. When you fall from your horse, this flexible arm 'breaks' away to prevent your foot from being stuck in the stirrup. Afterwards, the retractable arm can then be easily screwed back into place.
The Safety Stirrup has all the same components of the Green Composite one; a wide base of support and two pieces of shock absorbers.
Easy to clean (simply wipe with water!) and available to customise in a range of colors, the Flex-on Safe-On Stirrups are the ultimate choice for both everyday and competition use.
They are available in these features :
1. Color of the footrest
Black.
2. Color of the shock absorbers
White, Black, Royal Blue, Red.
3. Grip
Inclined or flat (for dressage) Ultra Grip
This is how the inclined grip looks.
The "Ultra-Grip" technology used for the tread optimizes
adhesion and helps to provide the greatest stability and tightness for the rider.
The Ultra-Grip tread was made from moulded POM with crimped pins made of hardened steel.