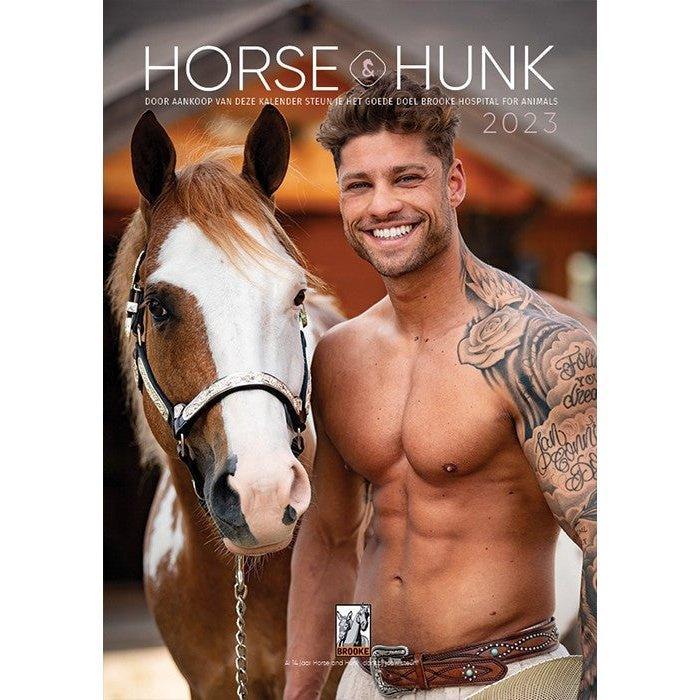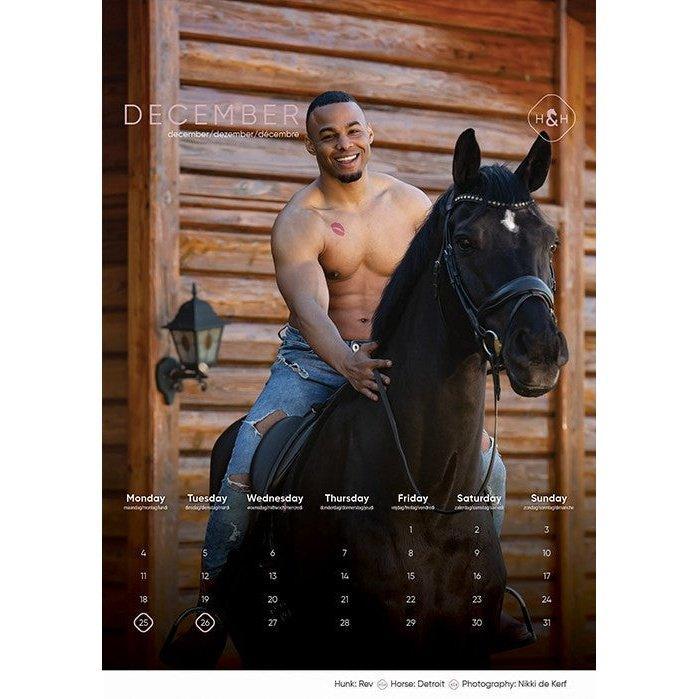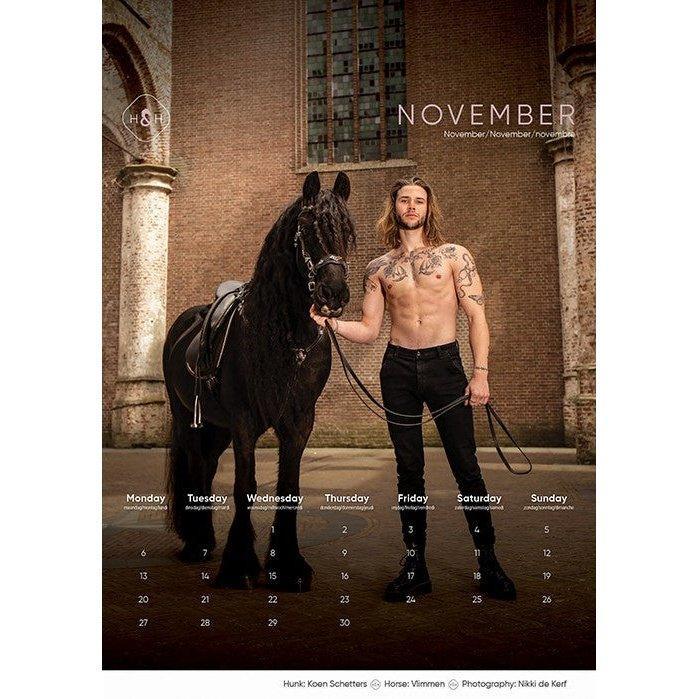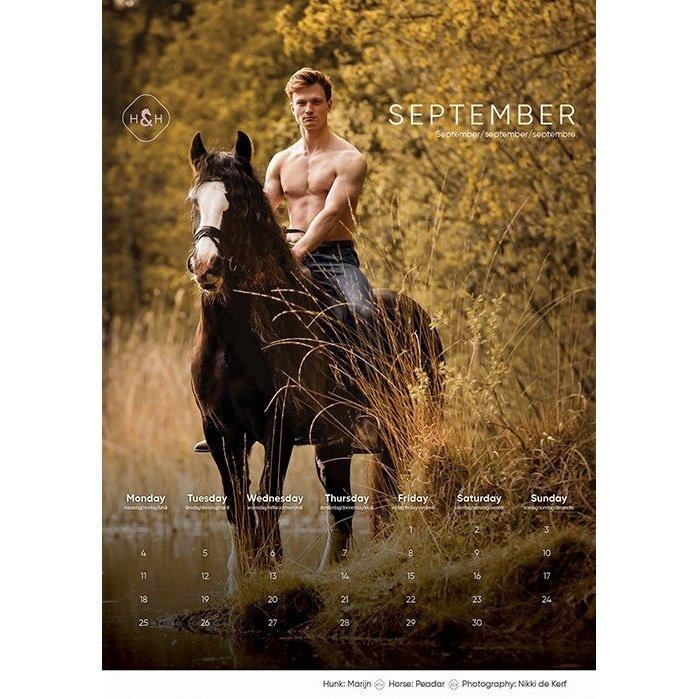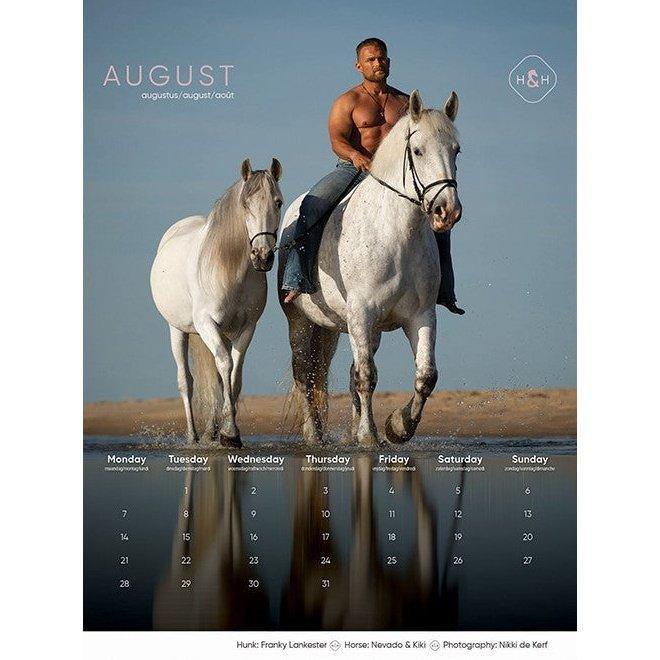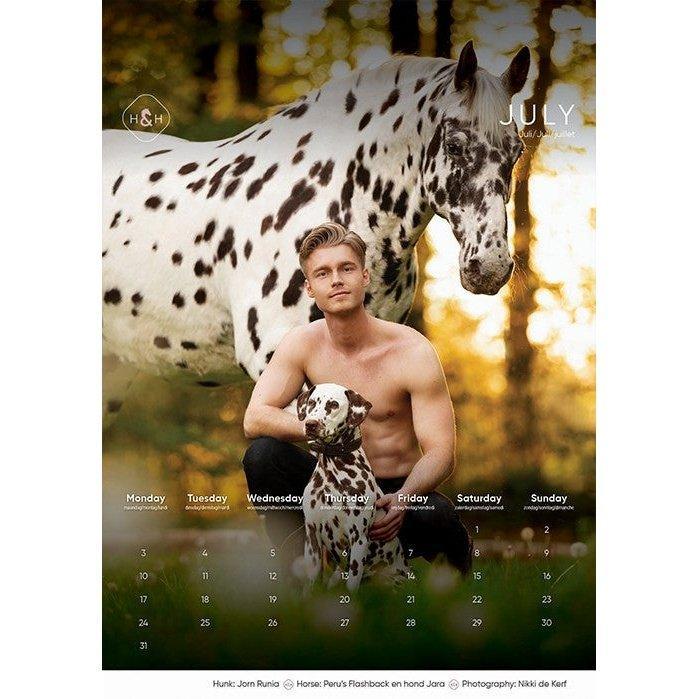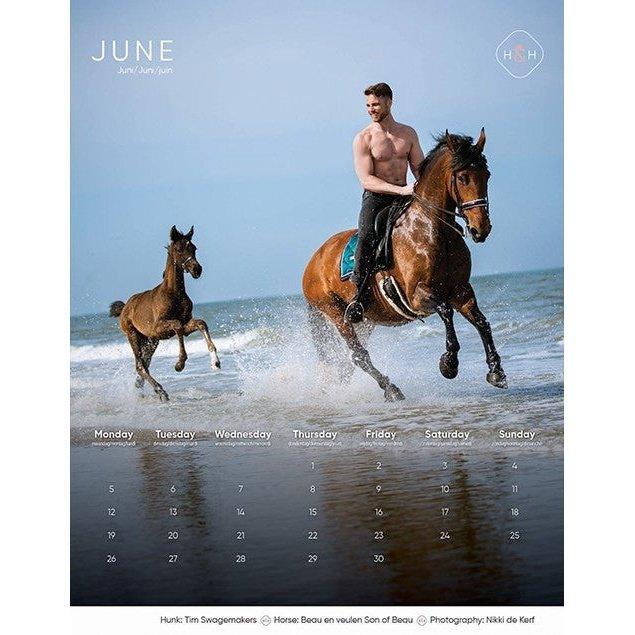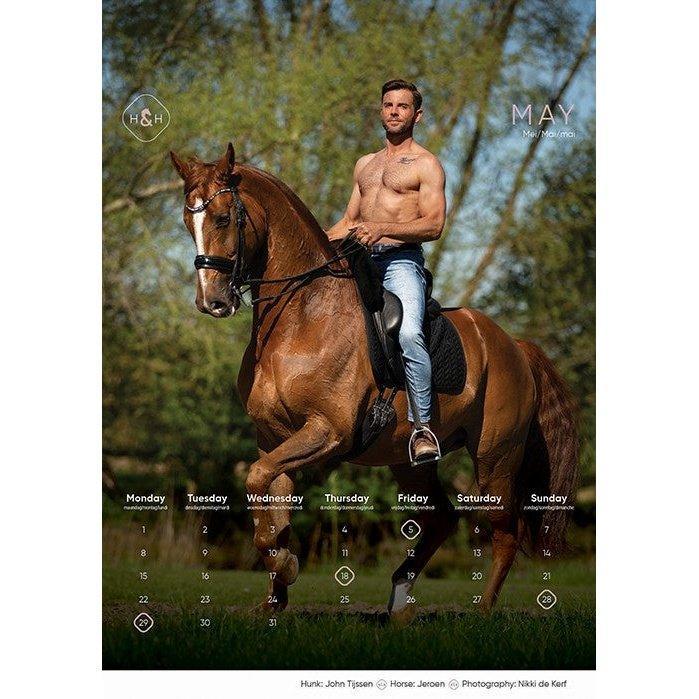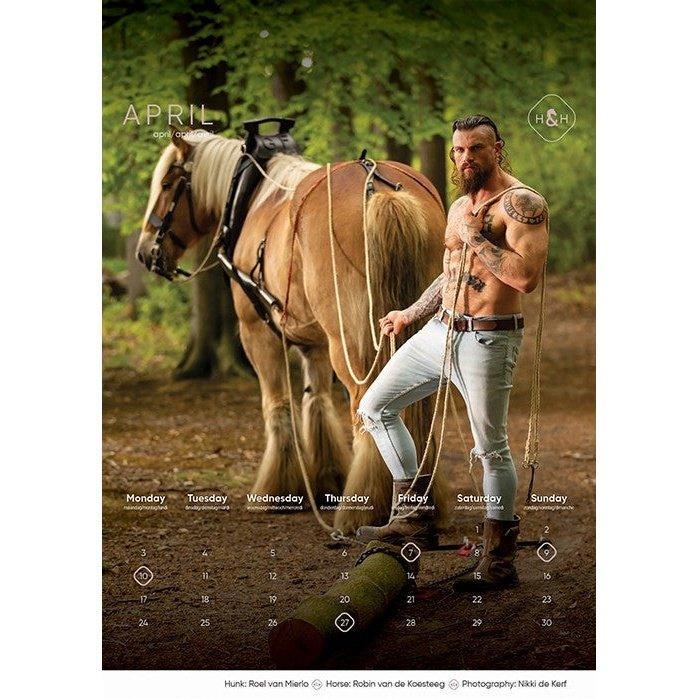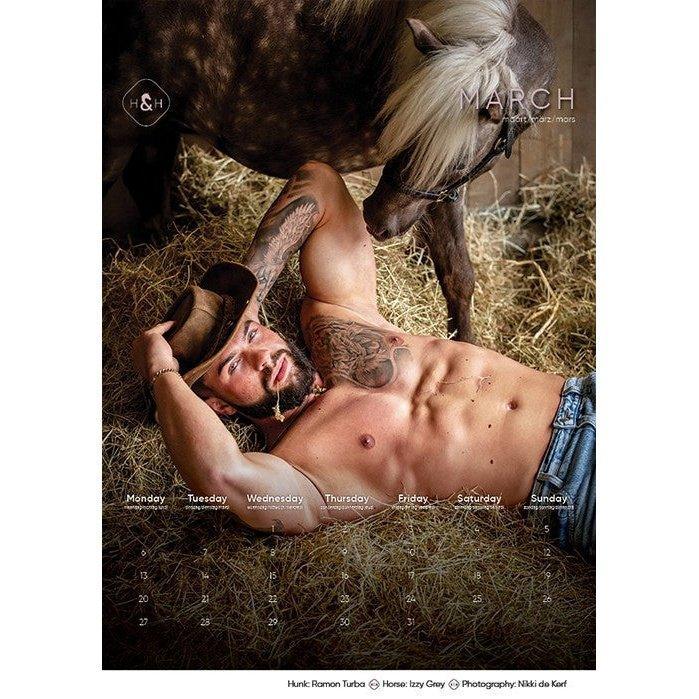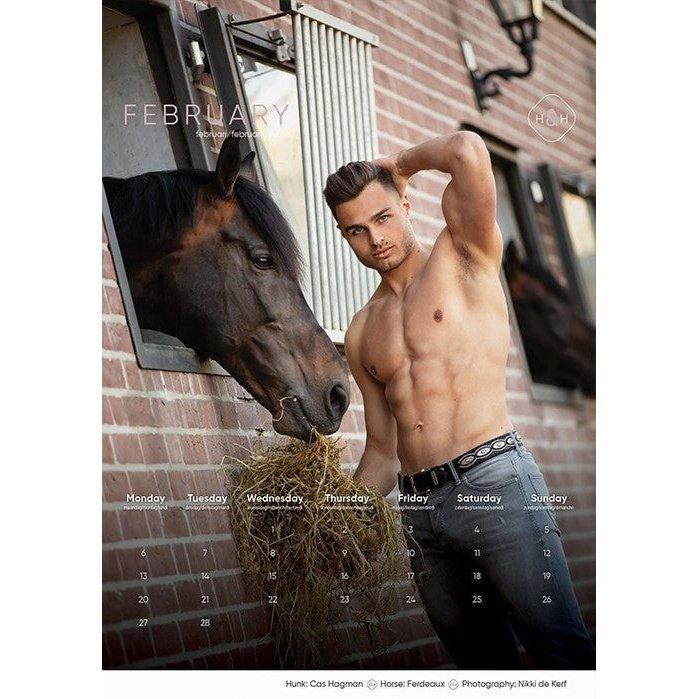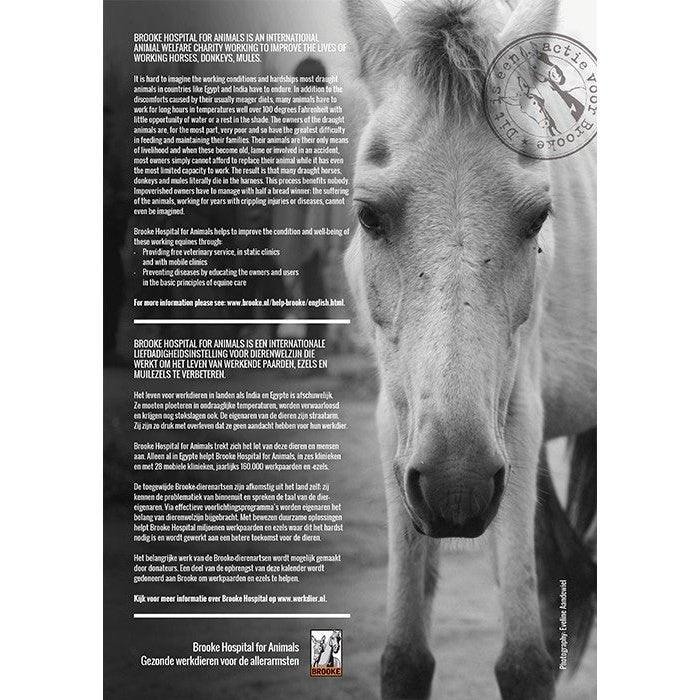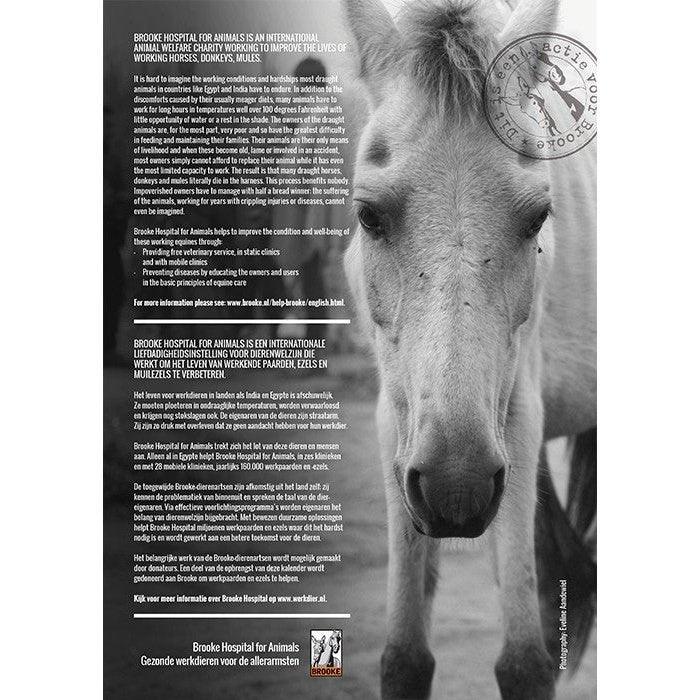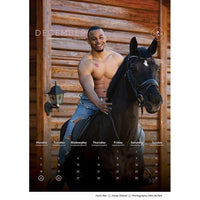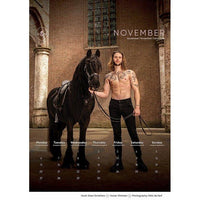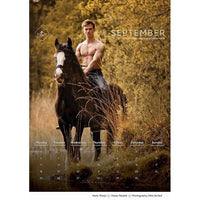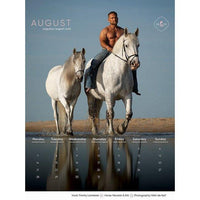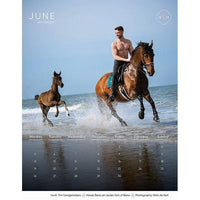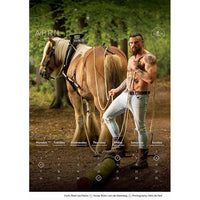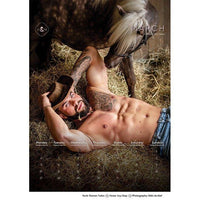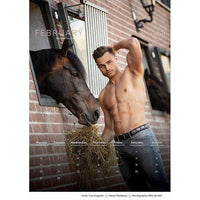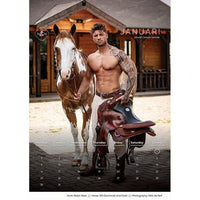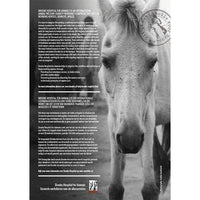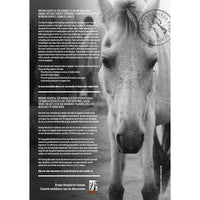 Horse and hunk calender 2023
The idea for the Horse and Hunk calendar originated in 2009. In the last year of the course 'Hippische Bedrijfskunde' at the Christelijk Agrarische Hogeschool in Dronten, attention was paid to the competence 'entrepreneurship'. After a brainstorming session, the idea for the Horse and Hunk calendar was born. There are already many calendars with beautiful women, but not enough with beautiful men. The Horse and Hunk calendar brings together two passions: a passion for tough men and for beautiful horses. Exactly what you want. Due to its great success, the Horse and Hunk calendar was declared the best 'Student Company' of Dronten in 2010.
We choose to donate a part of the proceeds every year to Brooke Hospital for Animals.
Twelve chosen handsome men and horses. They certainly are tough. With their muscular torsos, the hunks are on a galloping horse over the beach with a foal or dragging a tree out of the woods. Who do you think is the most handsome?