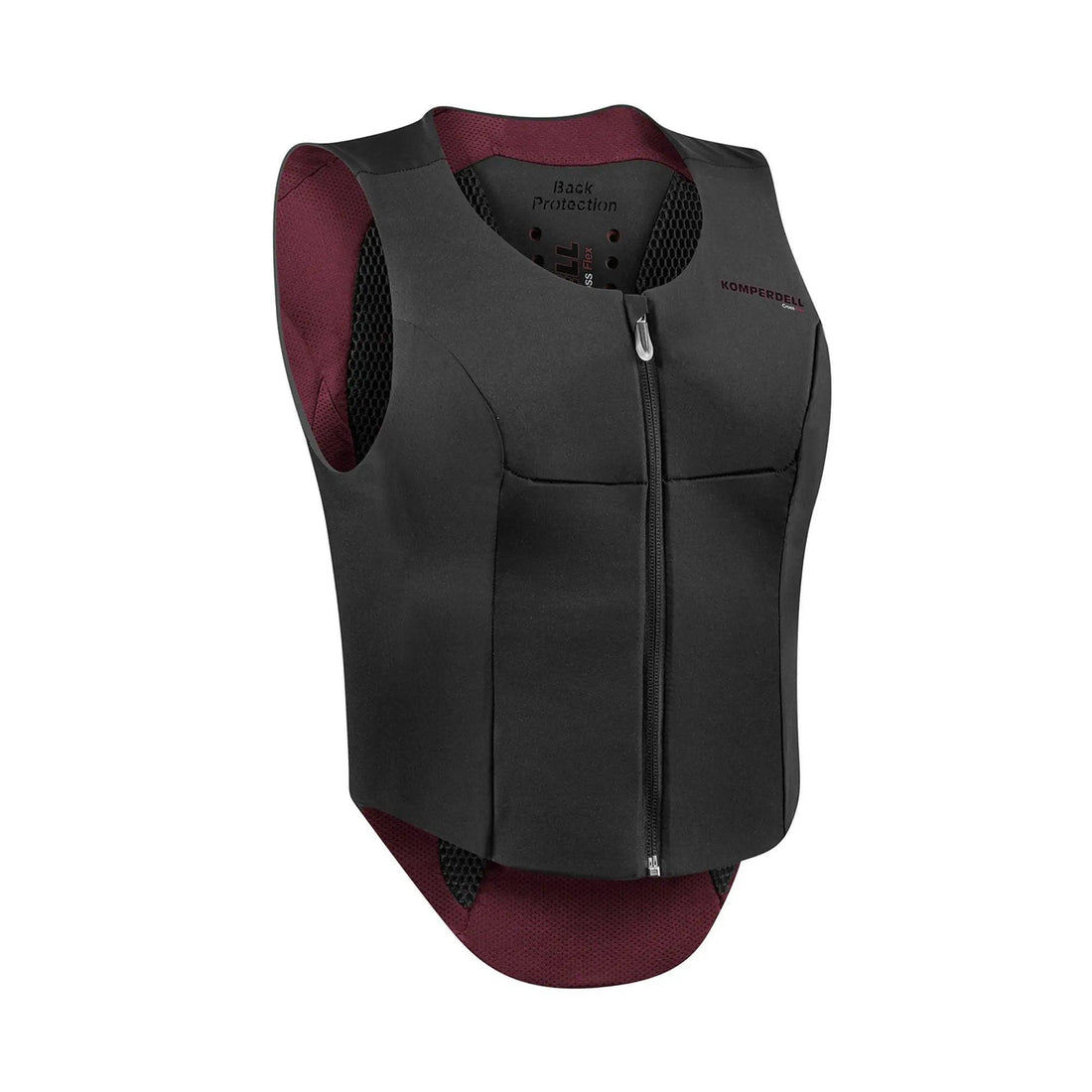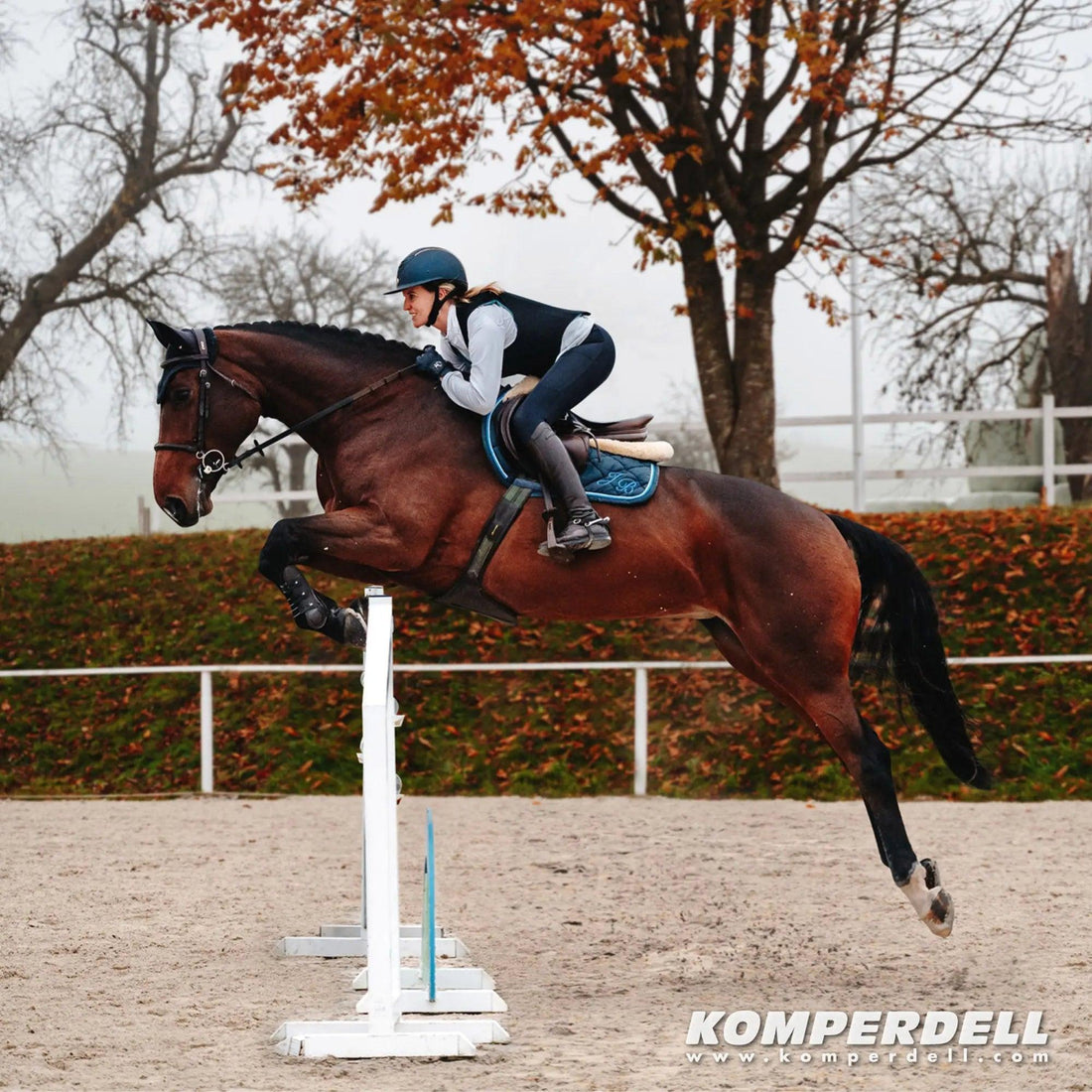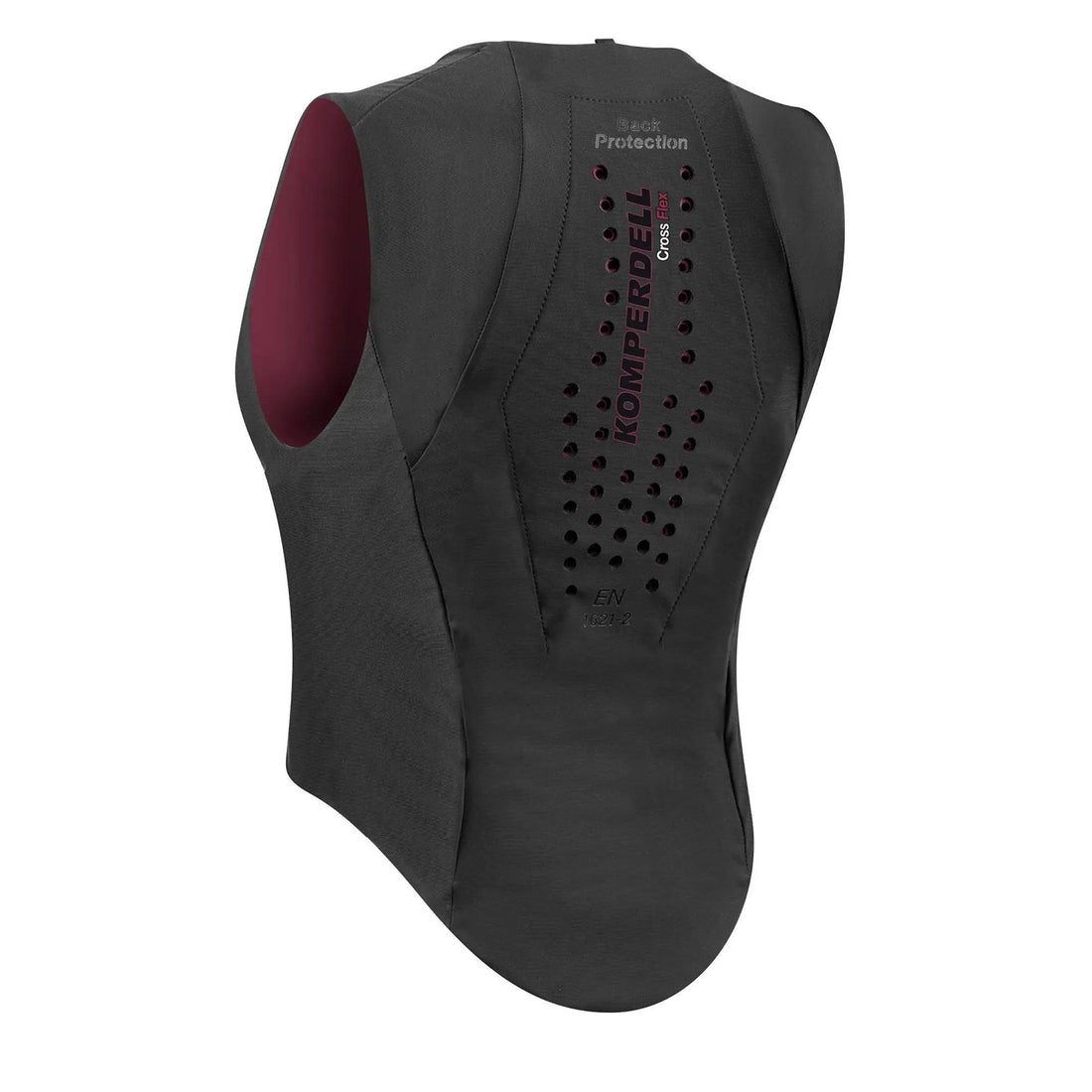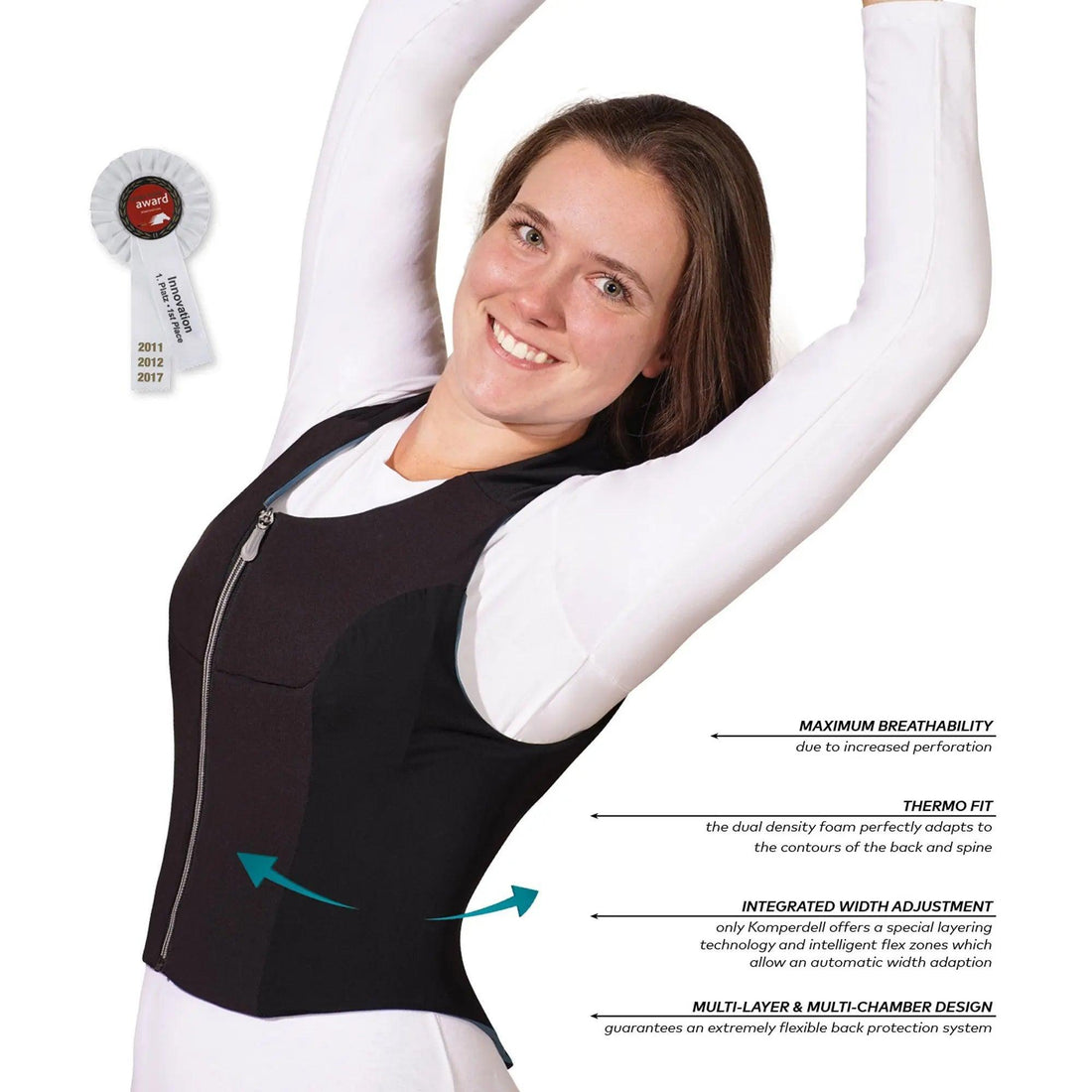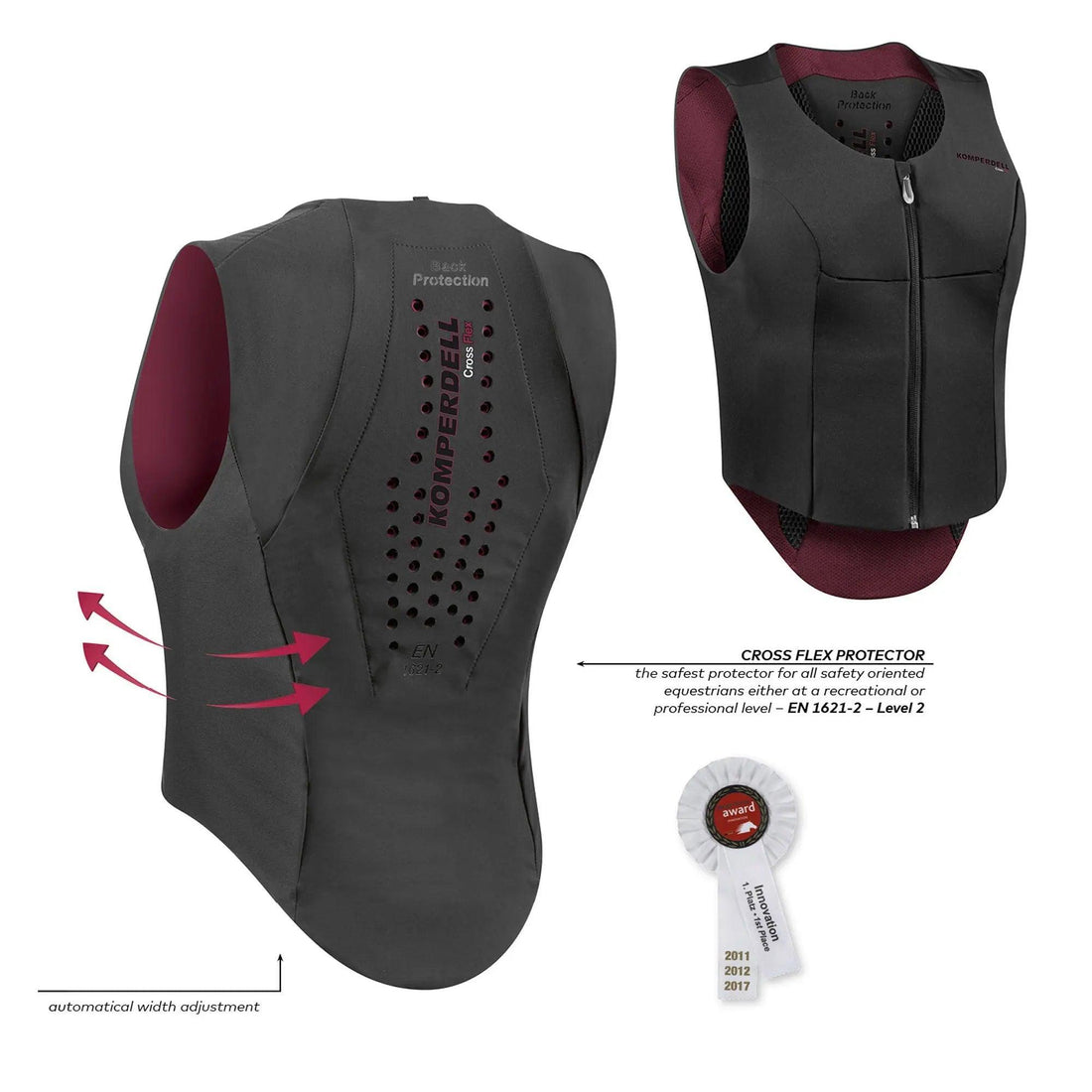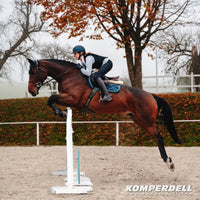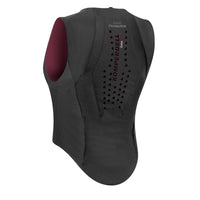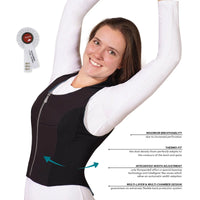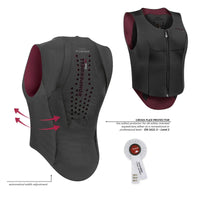 Komperdell Ballistic flex fit slim 22 bodyprotector K 6459-229 (bordeaux)
Its lightweight characteristics makes it the perfect vest for all safety oriented equestrians either at a recreational or professional level. The new Ballistic Styles feature anautomatic width adjustment system, which has already been used reliably in our Level 3 Safety Vests. The vest offers almost complete 360° protection and allows an automatic adjustment to the rider's girth.
Size guide "Ballistic Flex Fit Slim 22"
Protektor WOMEN

|   | WOMEN | XXS - 34 | XS - 36 | S - 38 | M - 40 | L - 42 | XL - 44 |
| --- | --- | --- | --- | --- | --- | --- | --- |
|   | Height in cm | 150 - 155 | 155 - 160 | 160 - 165 | 165 - 170 | 170 - 175 | 175 - 180 |
| A | Chest circumference in cm | 78 - 86 | 82 - 90 | 86 - 94 | 90 - 98 | 94 - 102 | 98 - 106 |
| B | Waist circumference in cm | 62 - 70 | 66 - 74 | 70 - 78 | 74 - 82 | 78 - 86 | 82 - 90 |
| E | Backlength in cm | 53,0 | 53,0 | 55,5 | 58,0 | 60,5 | 63,0 |