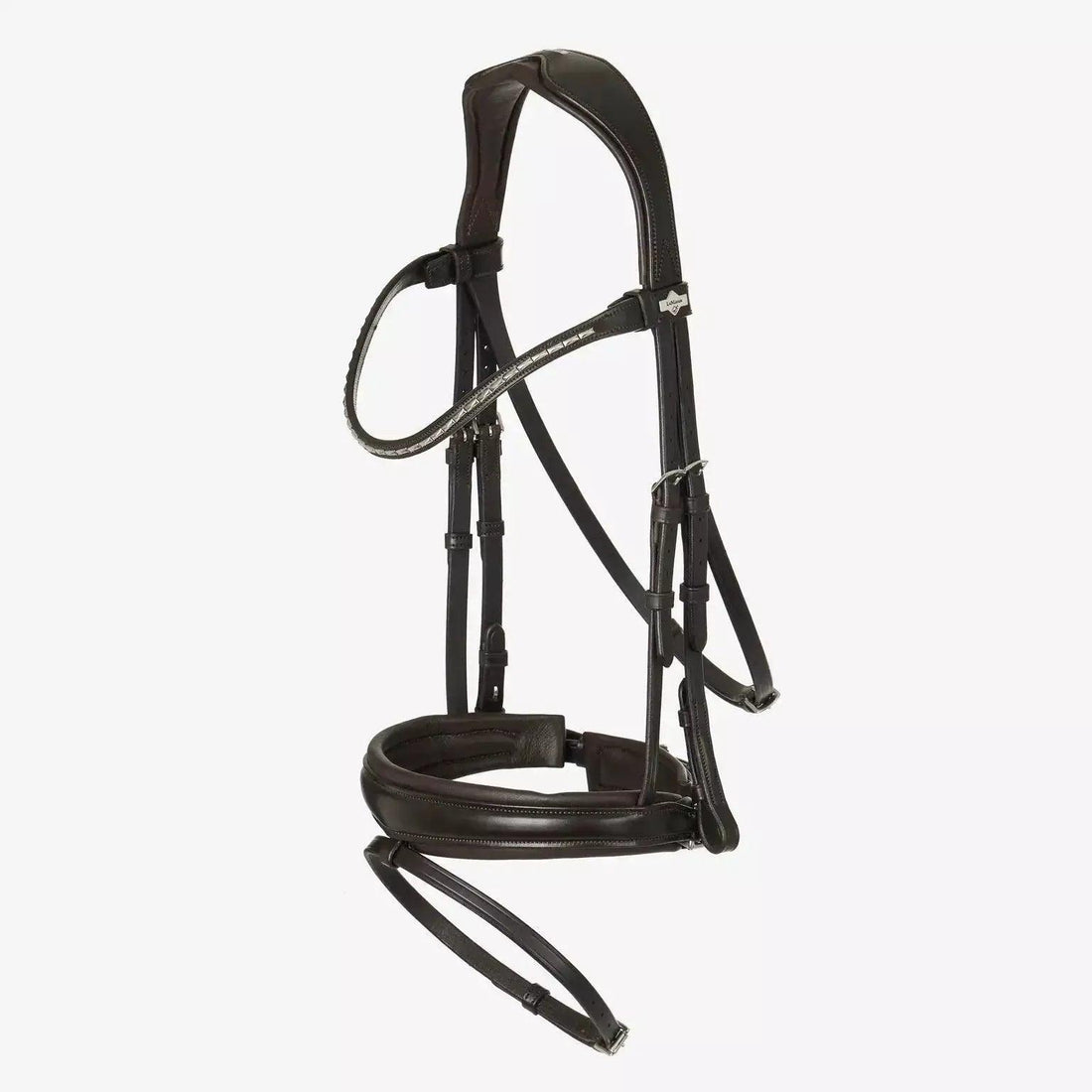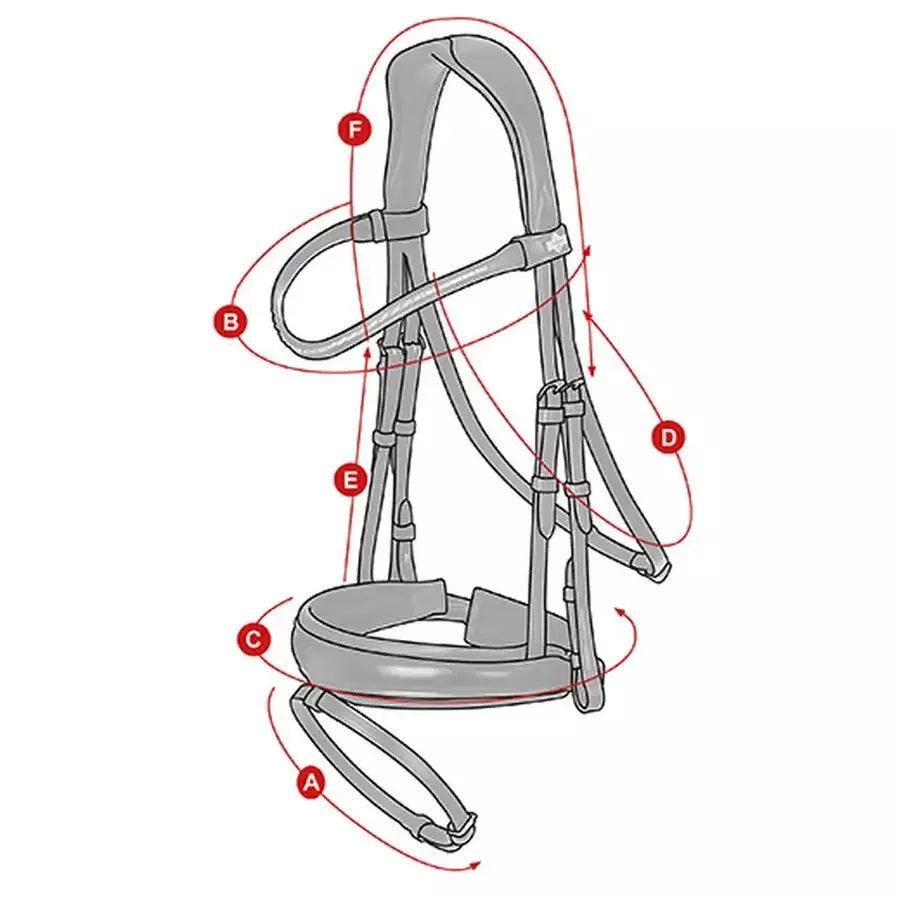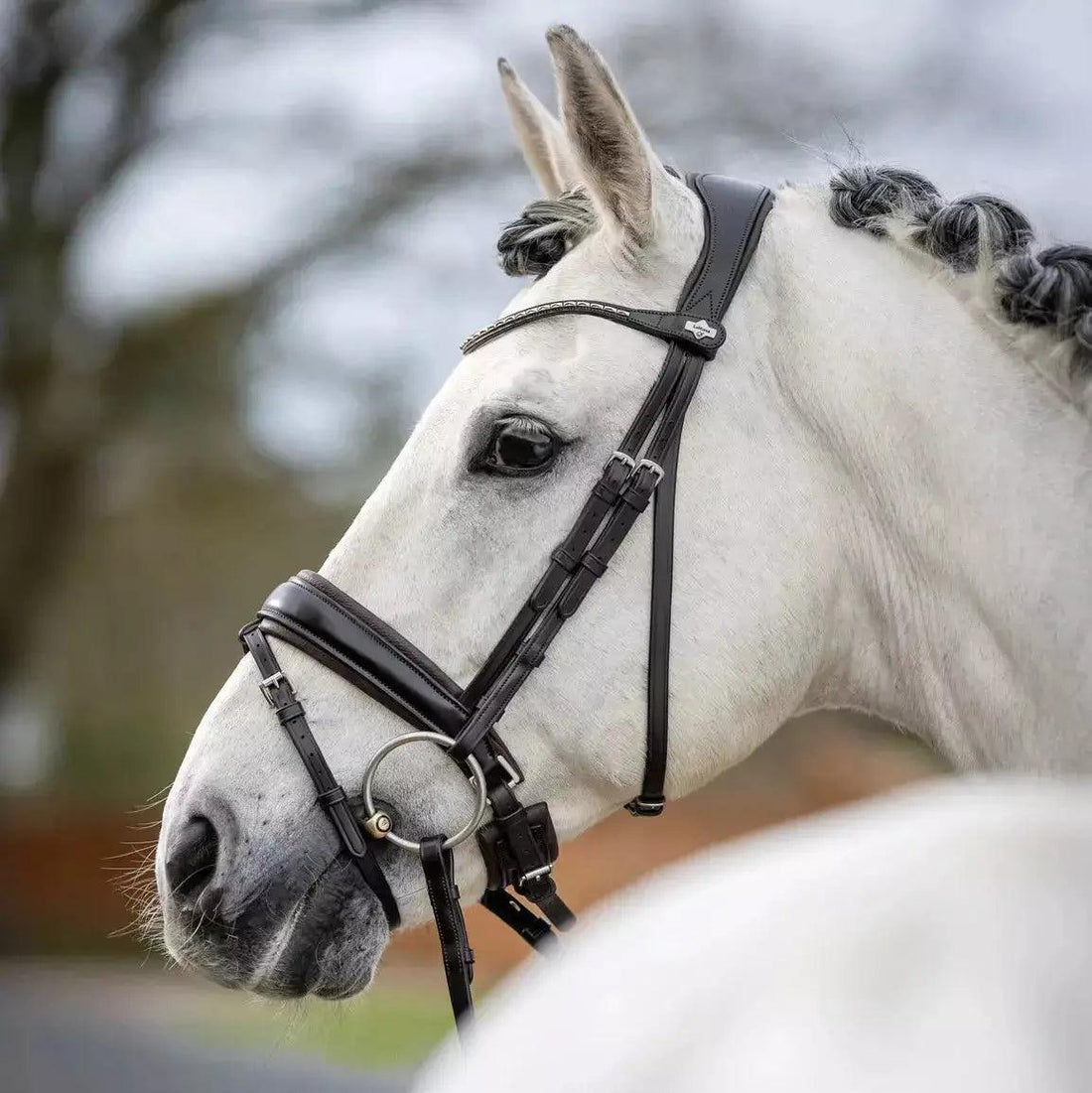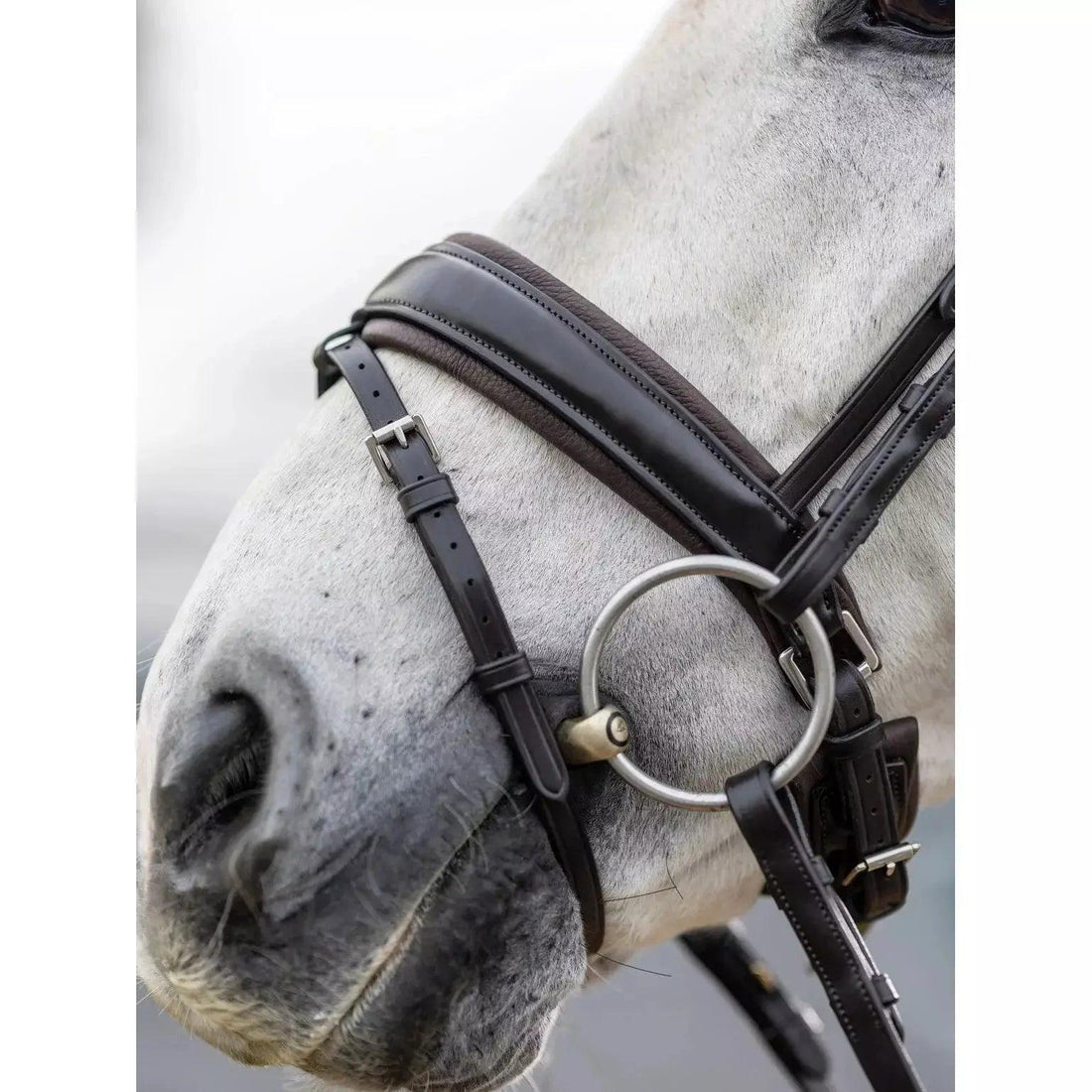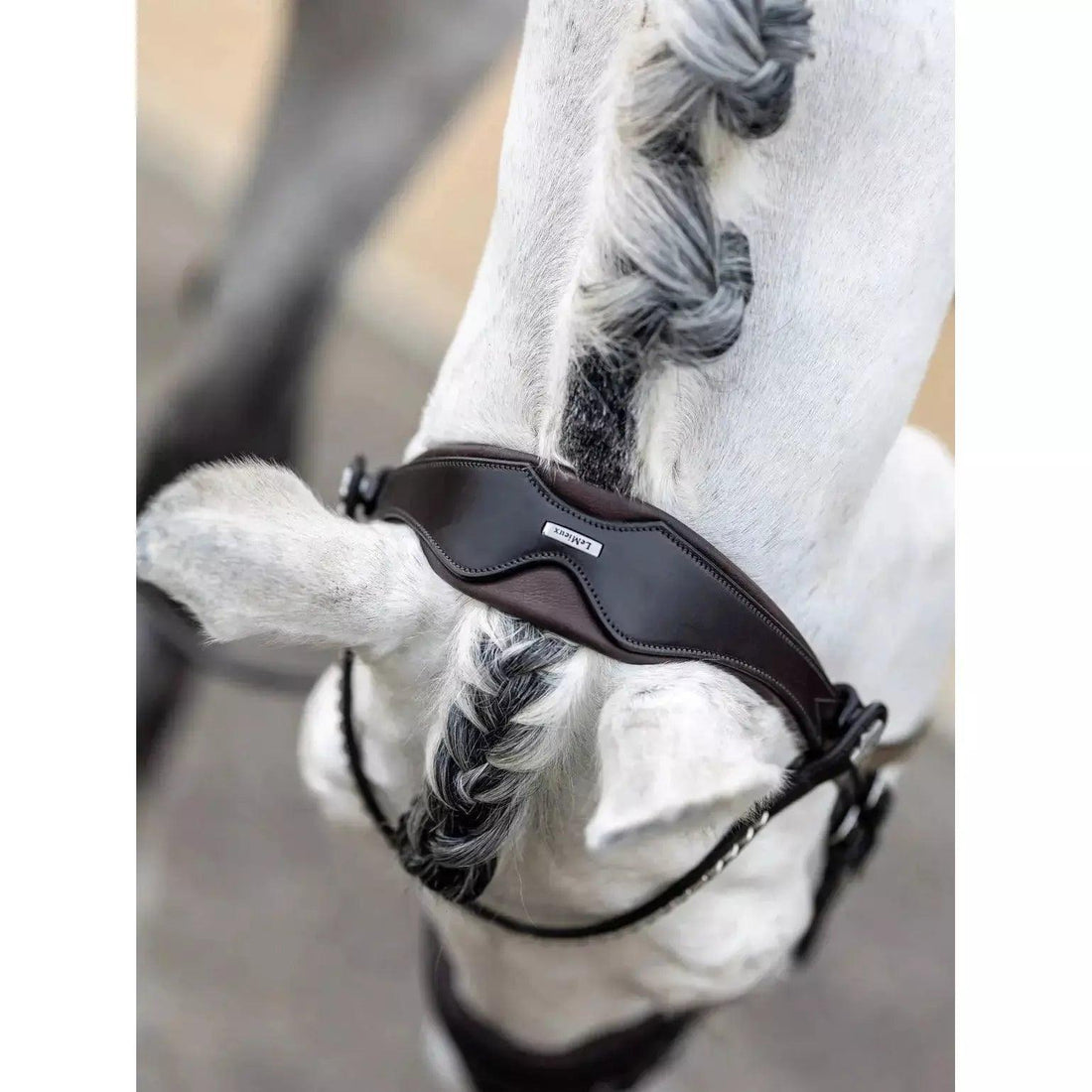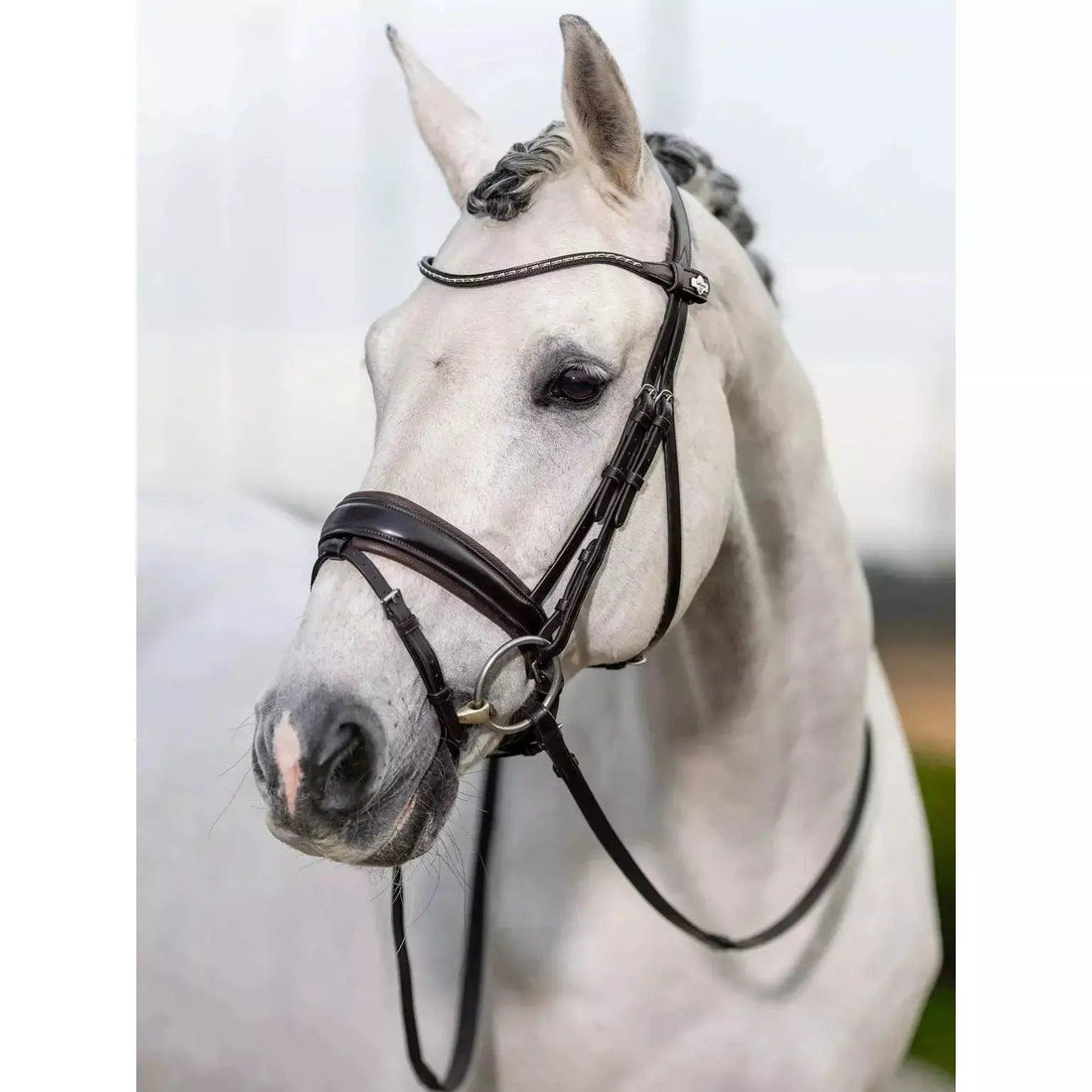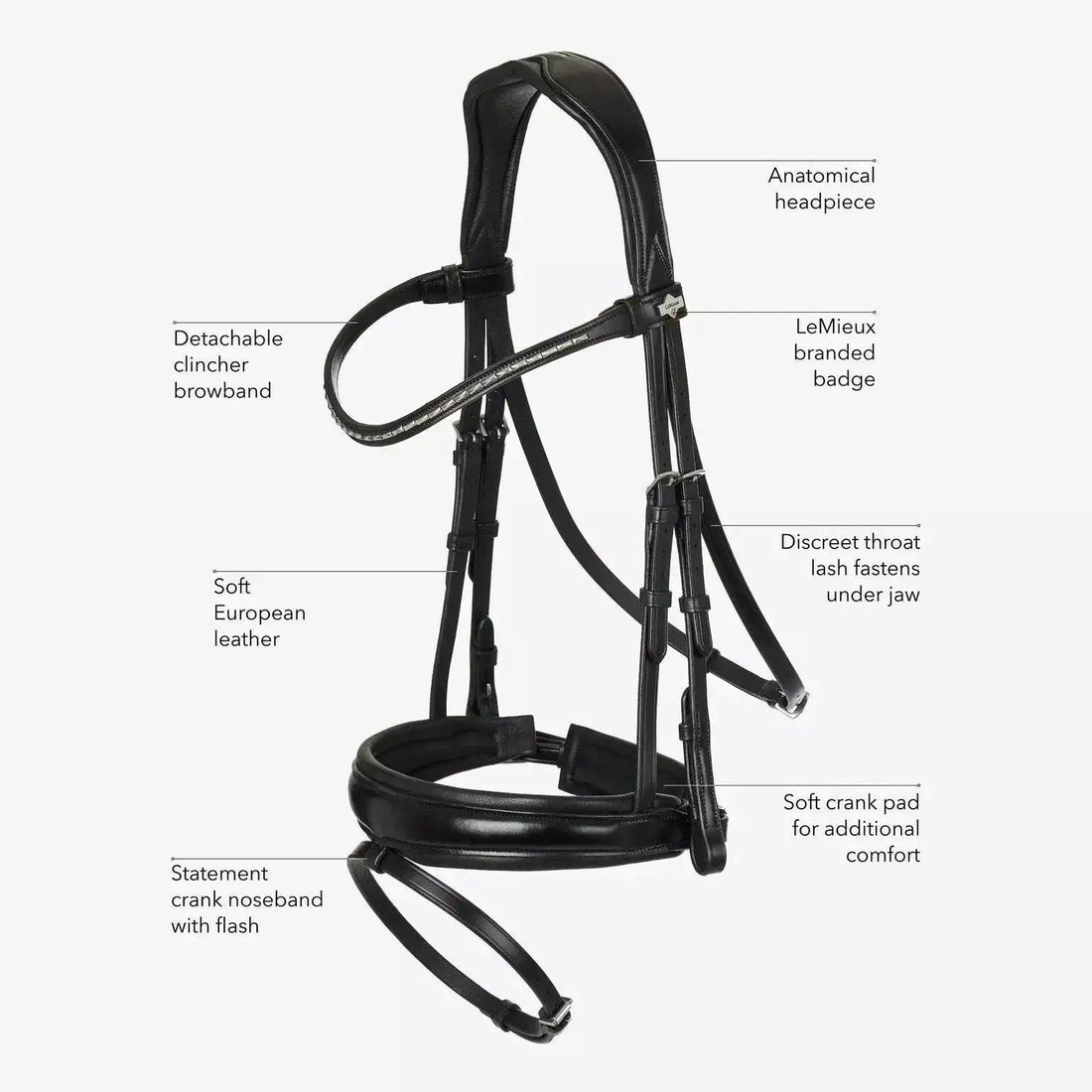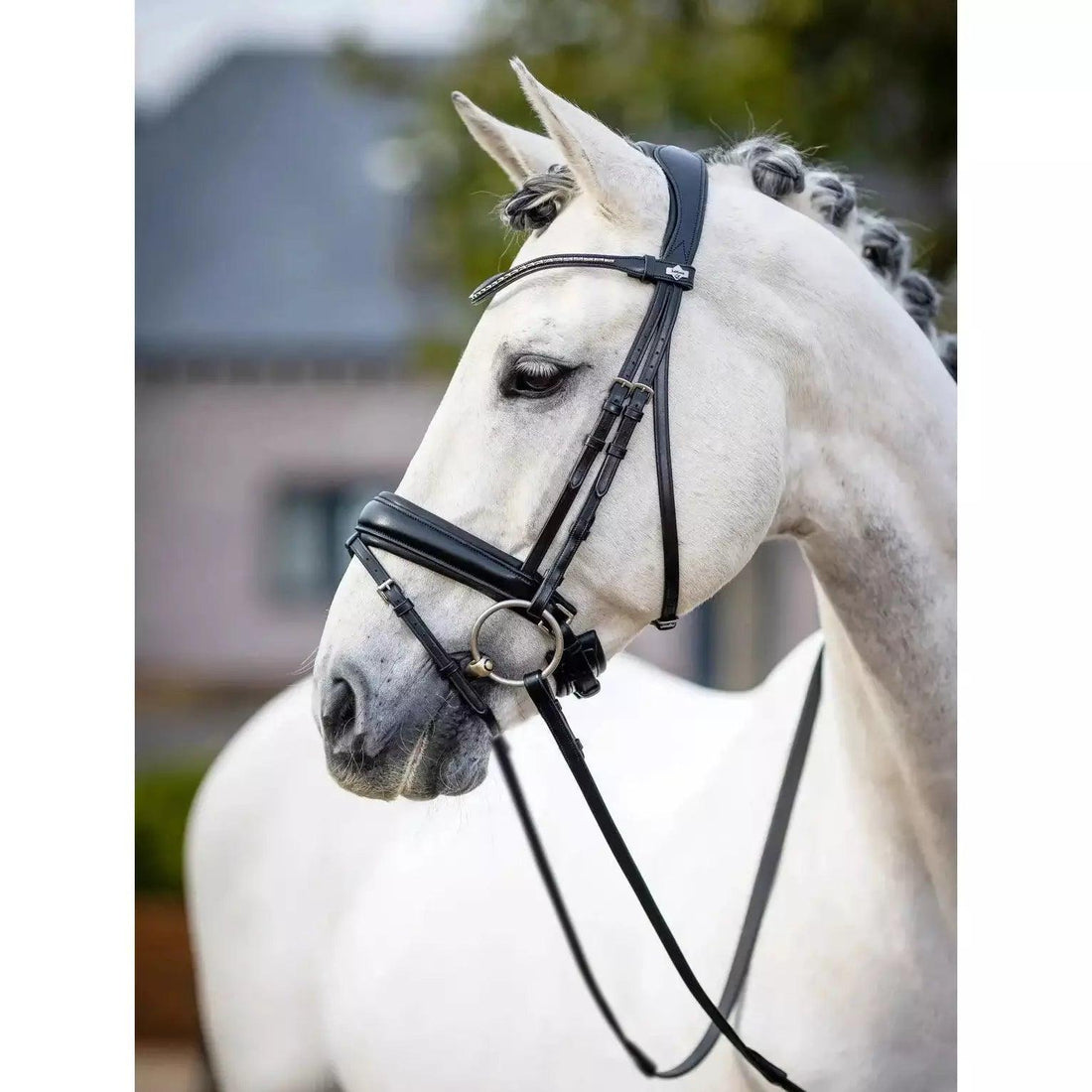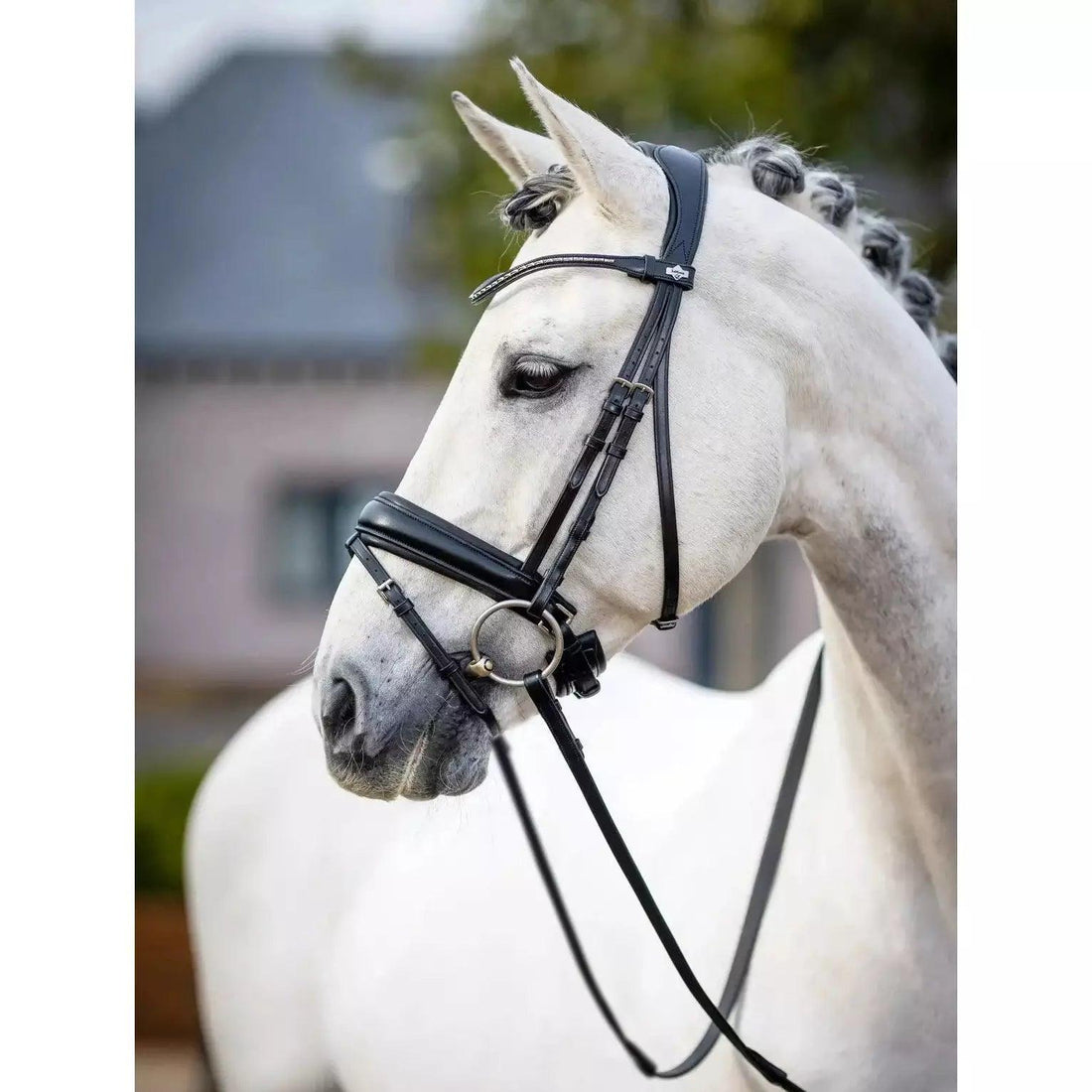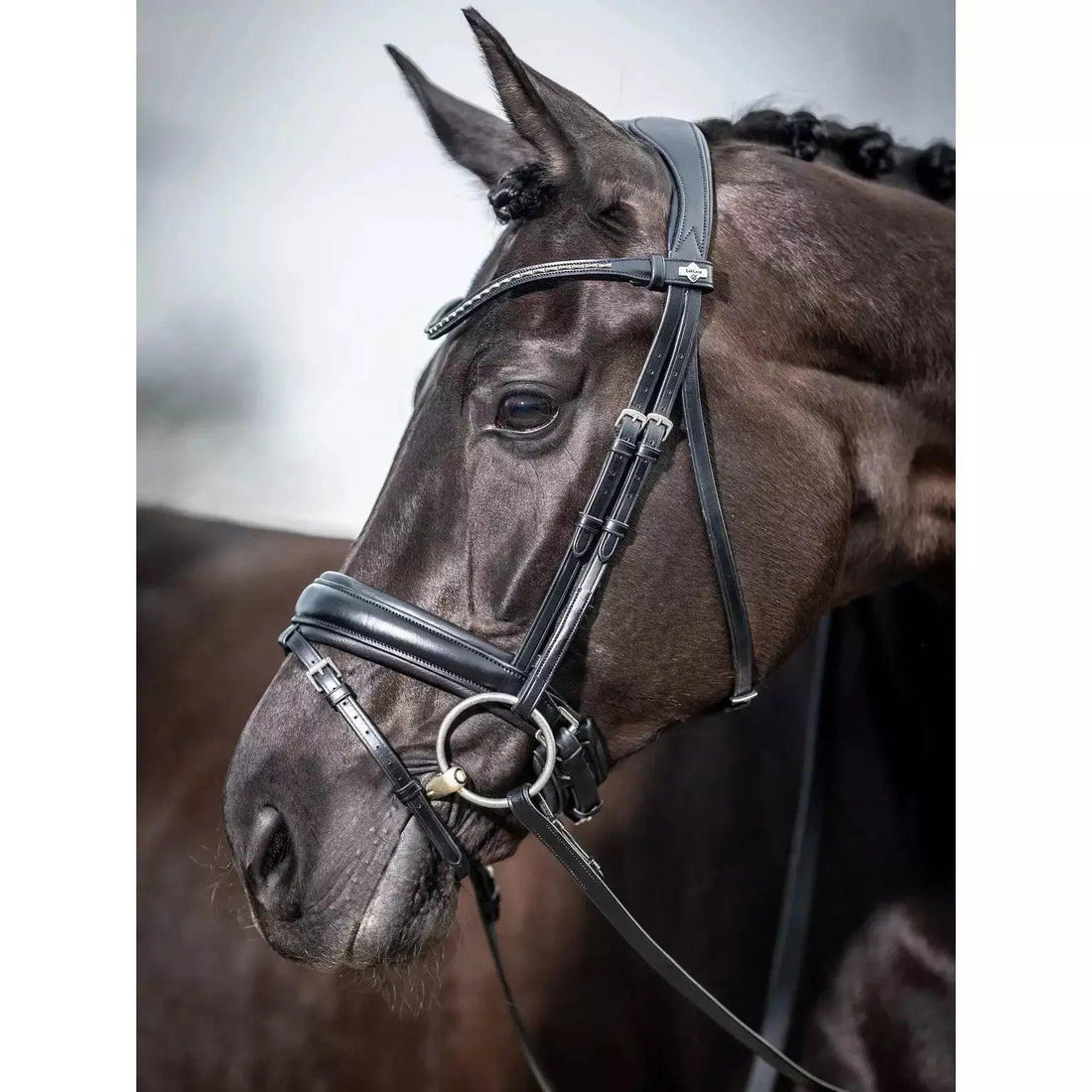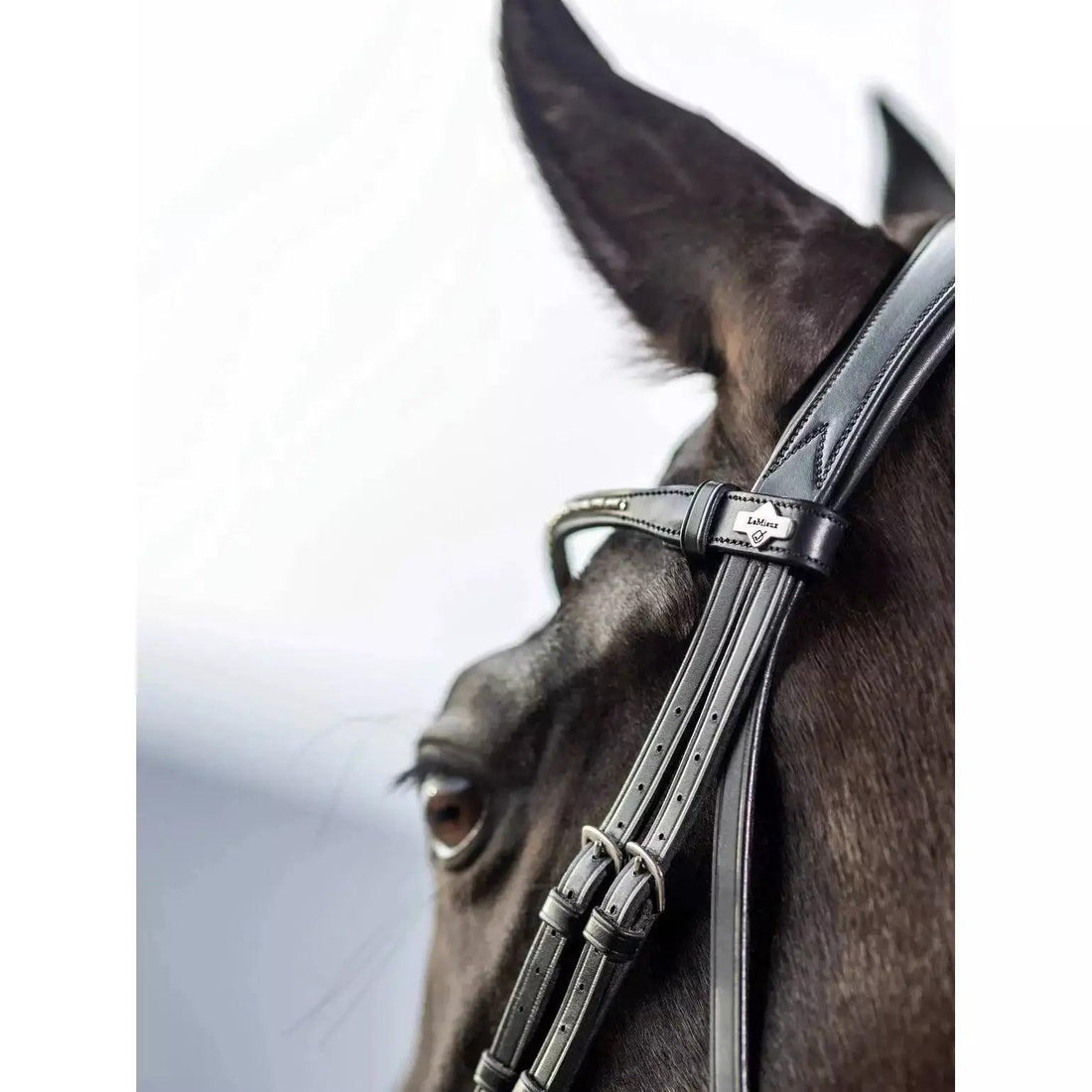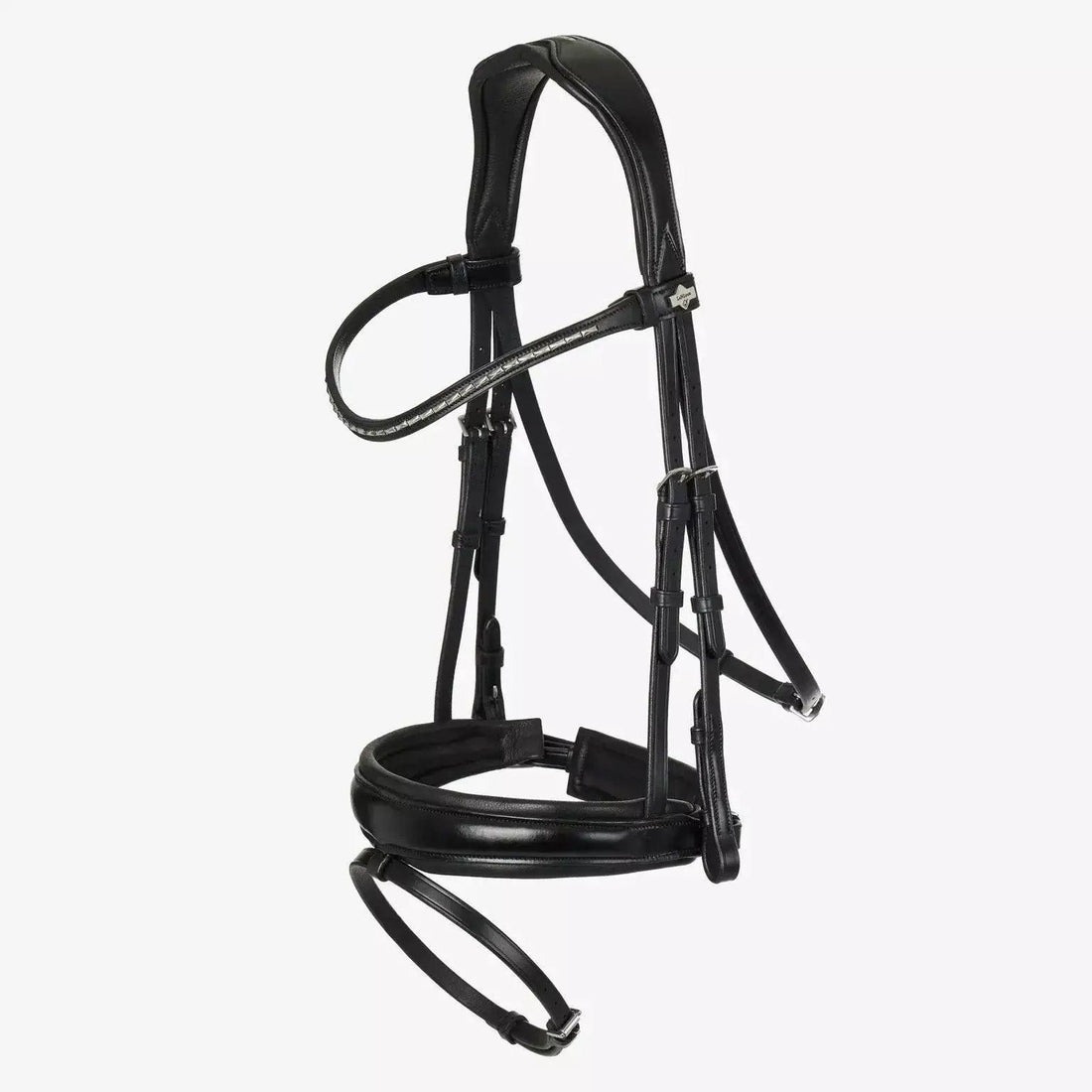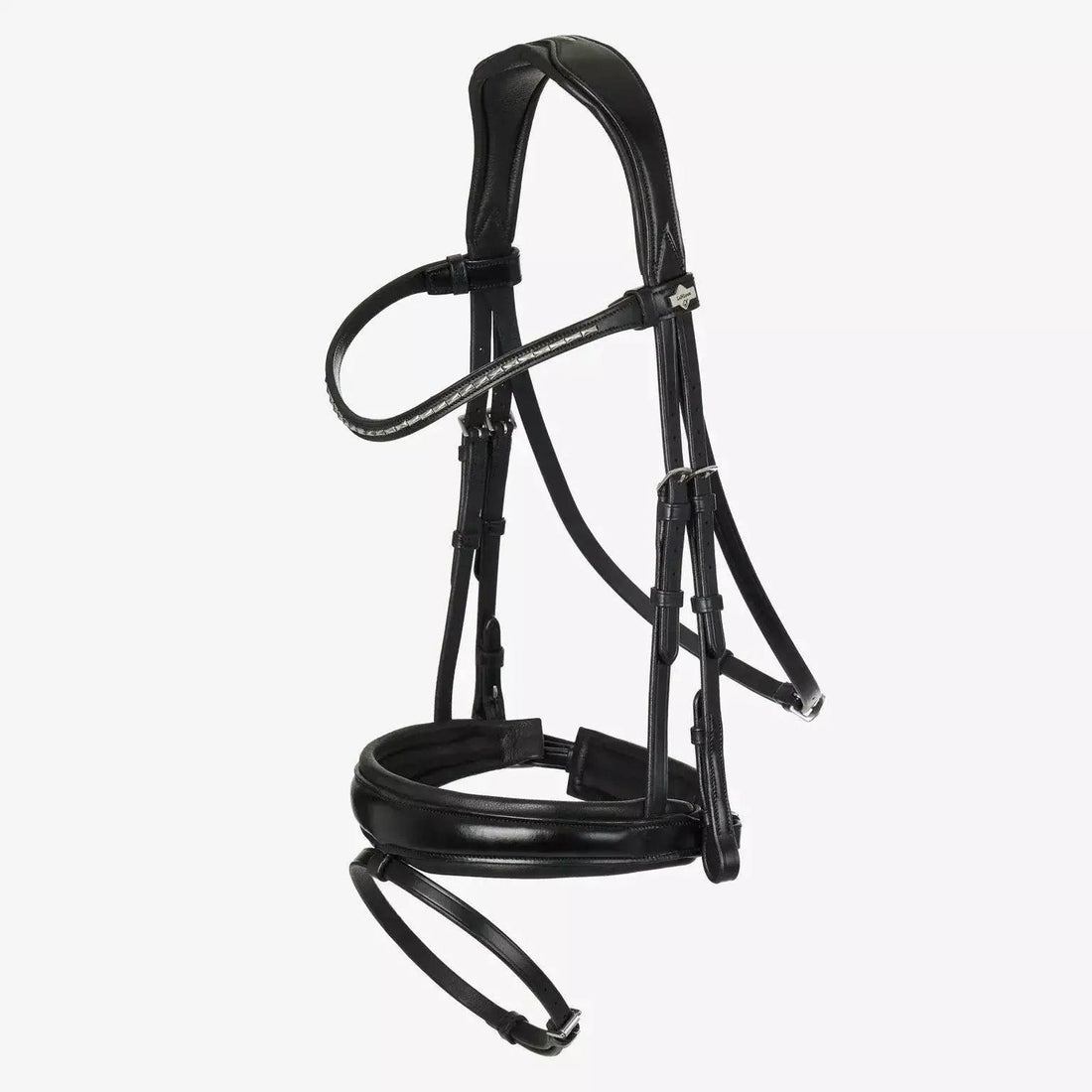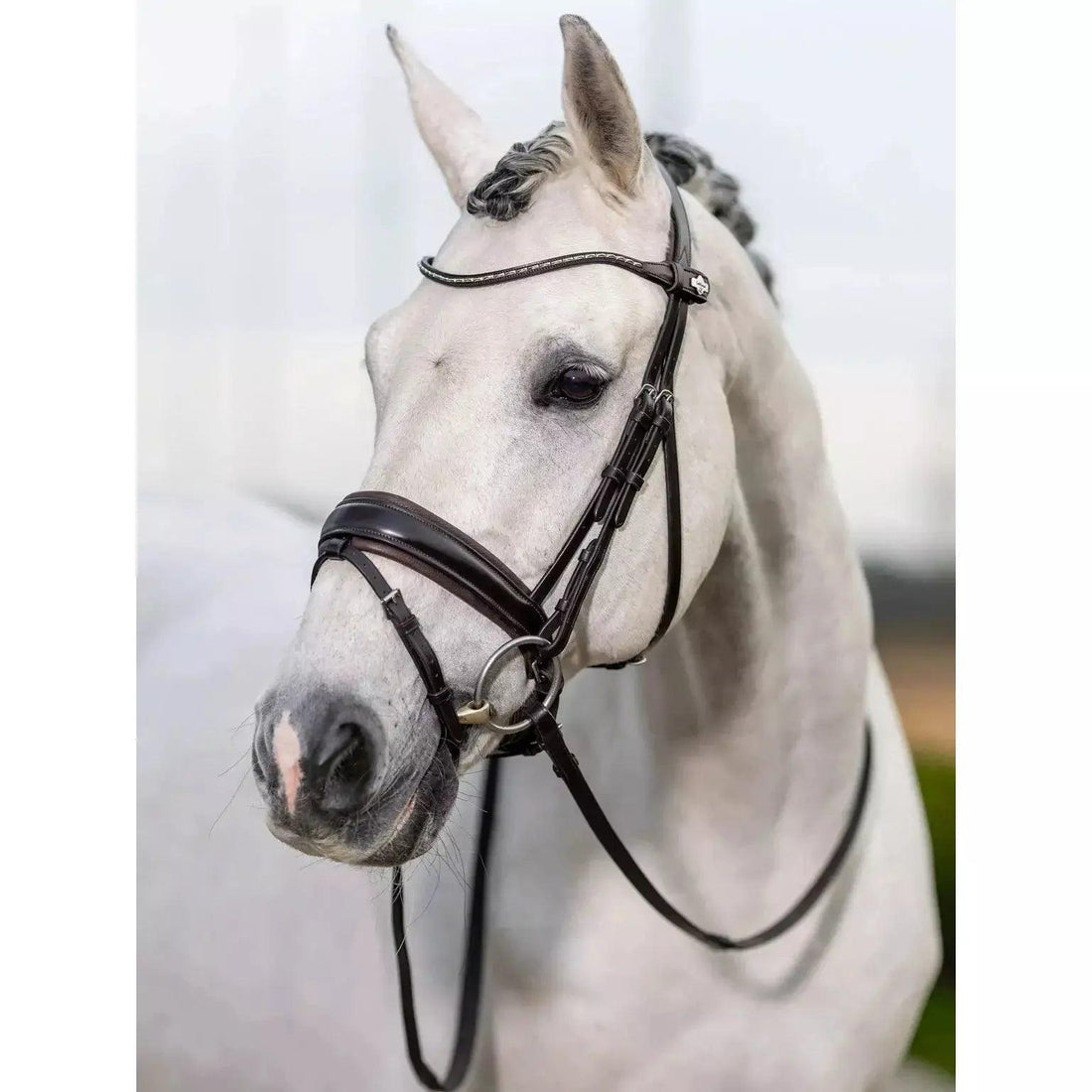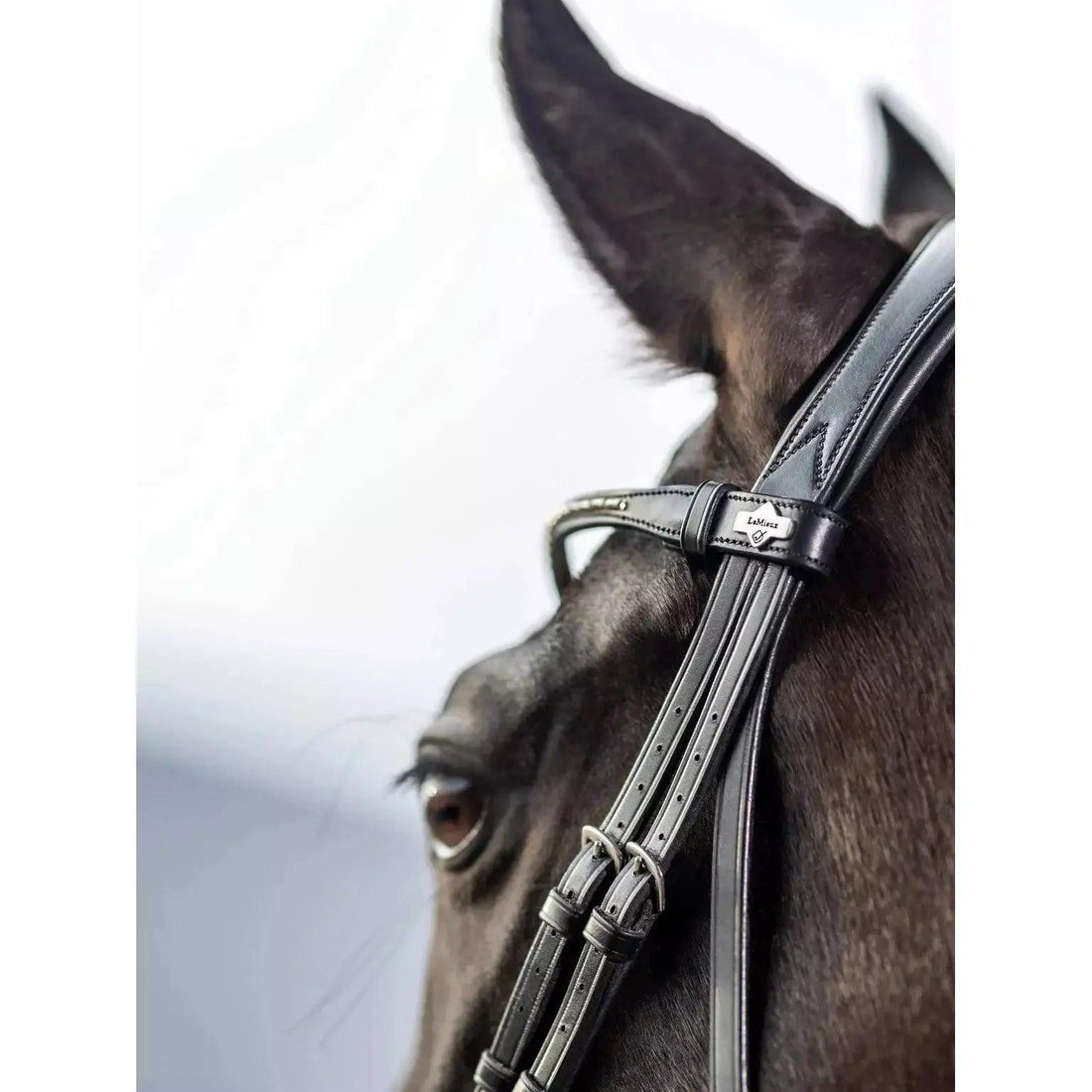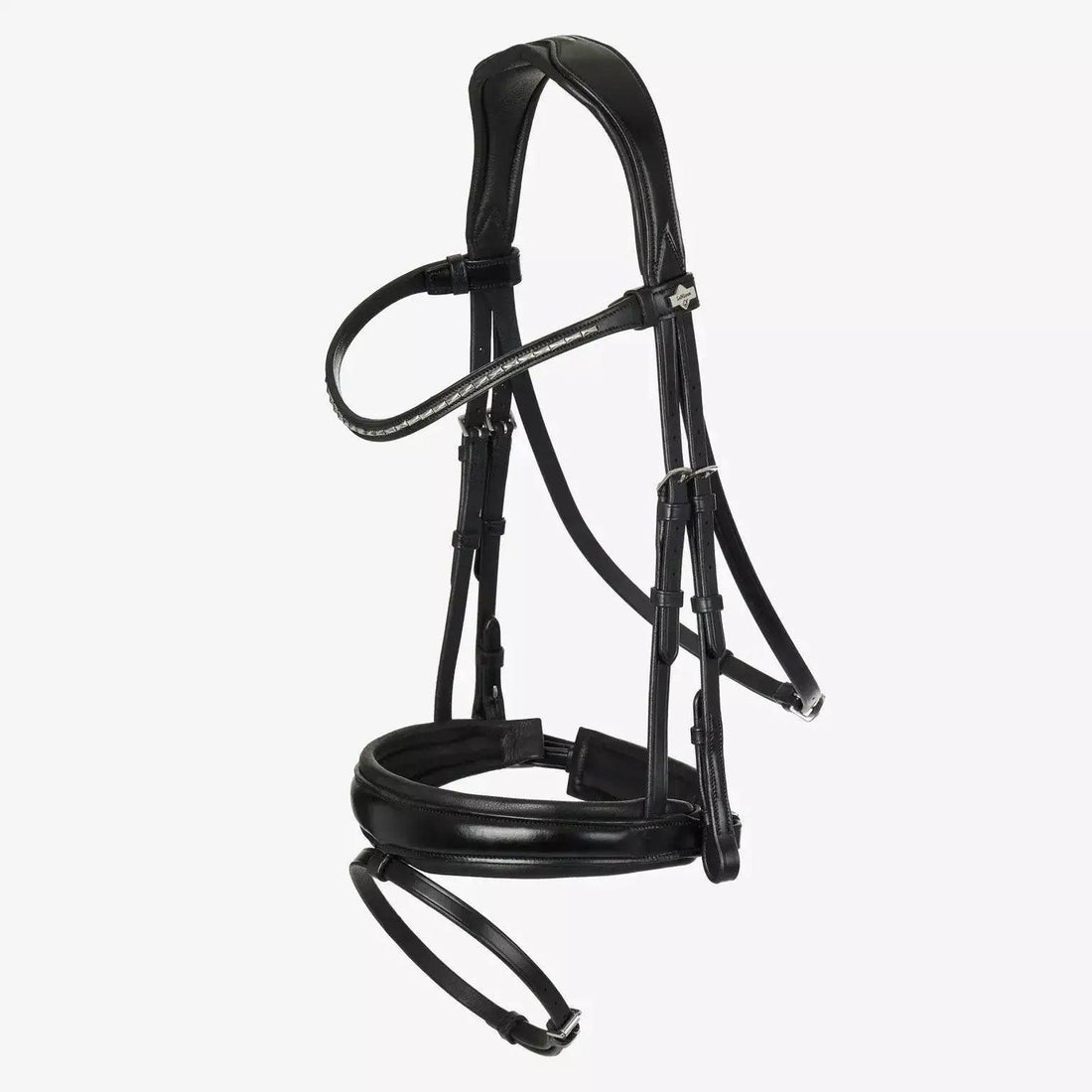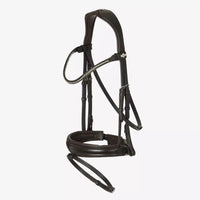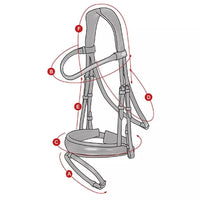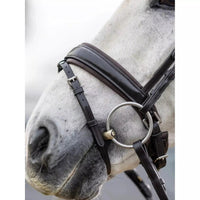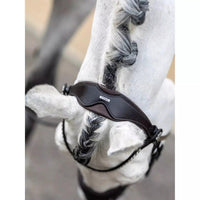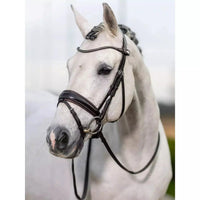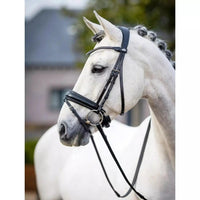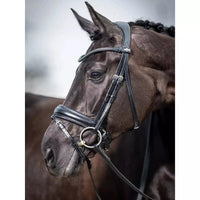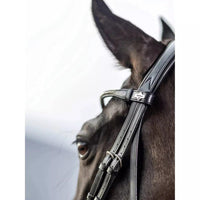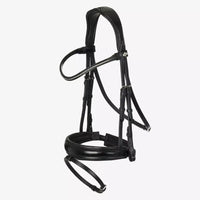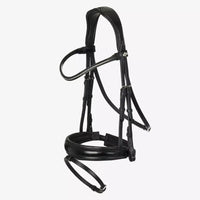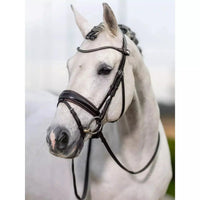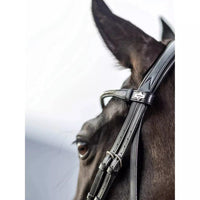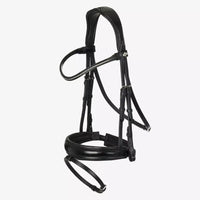 LeMieux Kudos classic dressage bridle
The LeMieux Dressage bridle is a classic example with a contemporary twist and is just made for the ring. The delicate, detachable clincher browband is anatomically shaped and complements the statement padded crank noseband beautifully.
For additional comfort, the crank pad has excellent cushioning and roller buckles on the crank strap and flash. The throat lash fastens discretely under the jaw for a slimline look. This bridle comes in brown with silver fittings and matches the brown Straight Rubber Reins with silver buckle.
The LeMieux Bridles are made from beautifully soft European leather and feature an anatomically shaped headpiece with soft padded cut away around the ears and poll to aid in the distribution of pressure, maximising comfort.
Delicate, detachable shaped clincher browband.
Statement padded crank noseband. Crank pad has excellent cushioning for maximum comfort. Roller buckles on the crank strap and flash.
Throat lash does up discretely under the jaw.
Colours: Black with Silver Fittings and Brown with Silver fittings.
Matches the Straight Rubber Reins
Size guide
| | | | | | | |
| --- | --- | --- | --- | --- | --- | --- |
| Size | A - Flash | B - Browband | C - Noseband | D - Throat Lash | E - Cheek Pieces | F - Head Piece |
| Pony | 41 - 54cm | 43cm | 59 - 63cm | 58 - 68cm | 19cm | 44 - 62cm |
| Cob | 49 - 61cm | 44cm | 64 - 72cm | 68 - 78cm | 21cm | 46 - 64cm |
| Full | 50 - 63cm | 46cm | 66 - 74cm | 71 - 81cm | 23cm | 48 - 66cm |
| X-Full | 53 - 68cm | 47cm | 68 - 75cm | 75 - 85cm | 25cm | 50 - 73cm |
Please note: All measurements are approximate