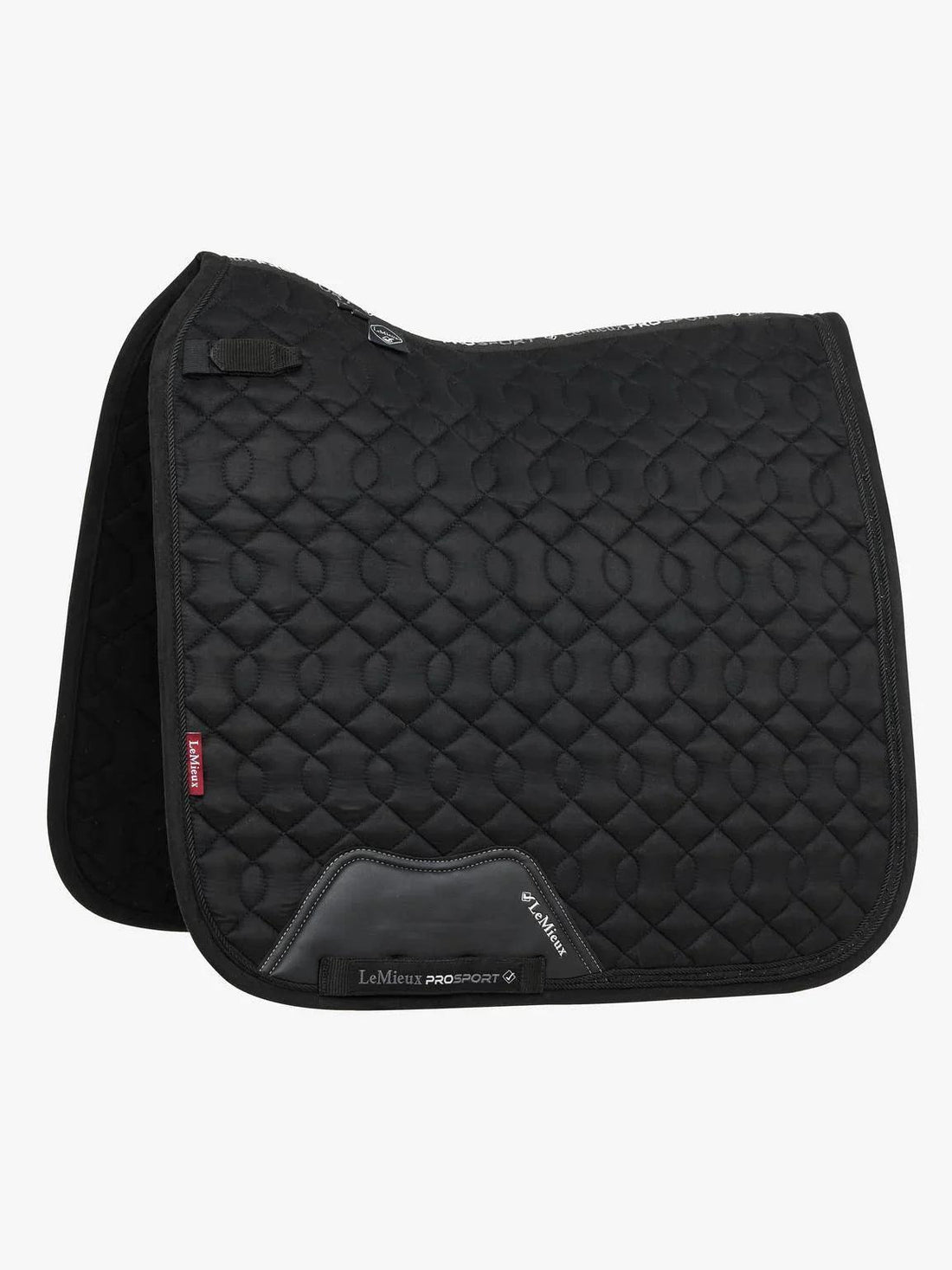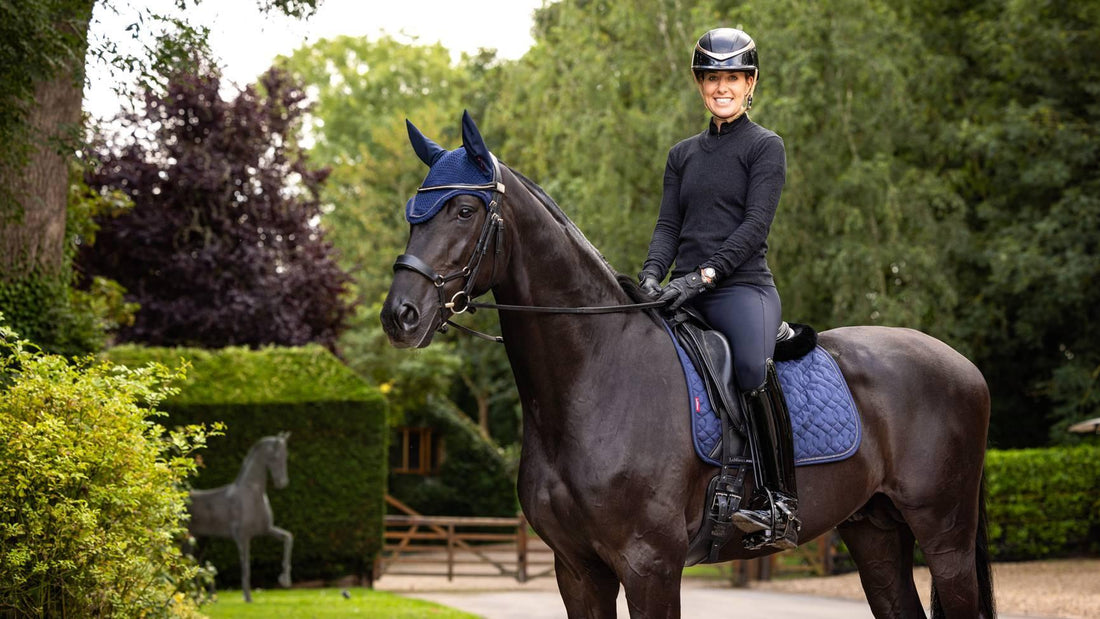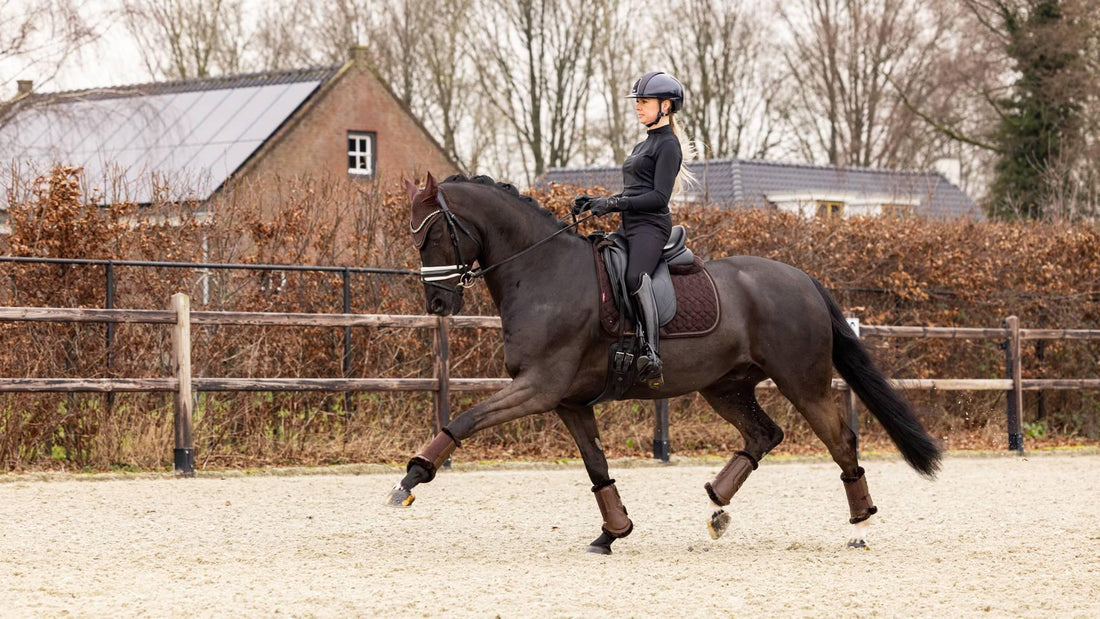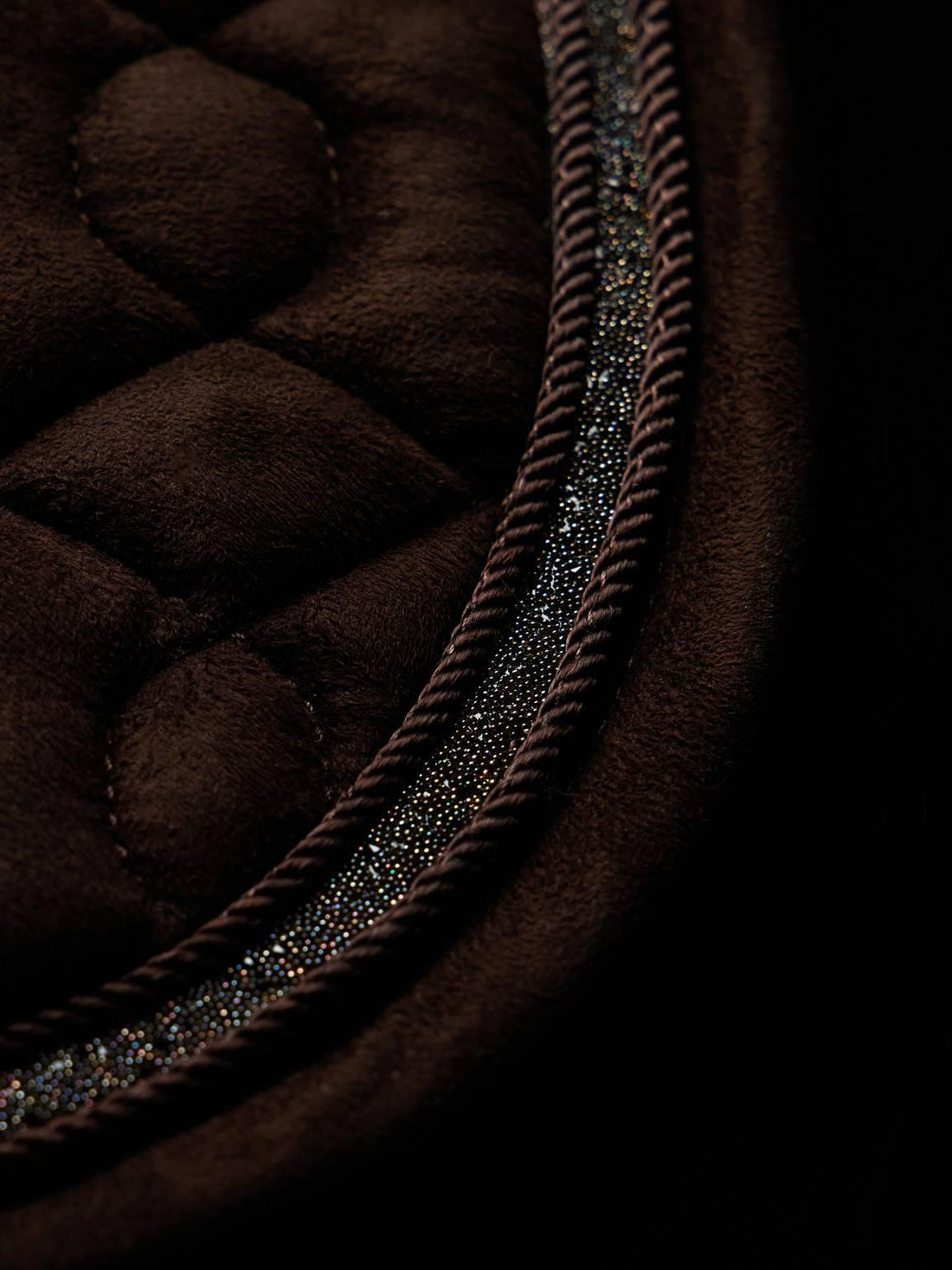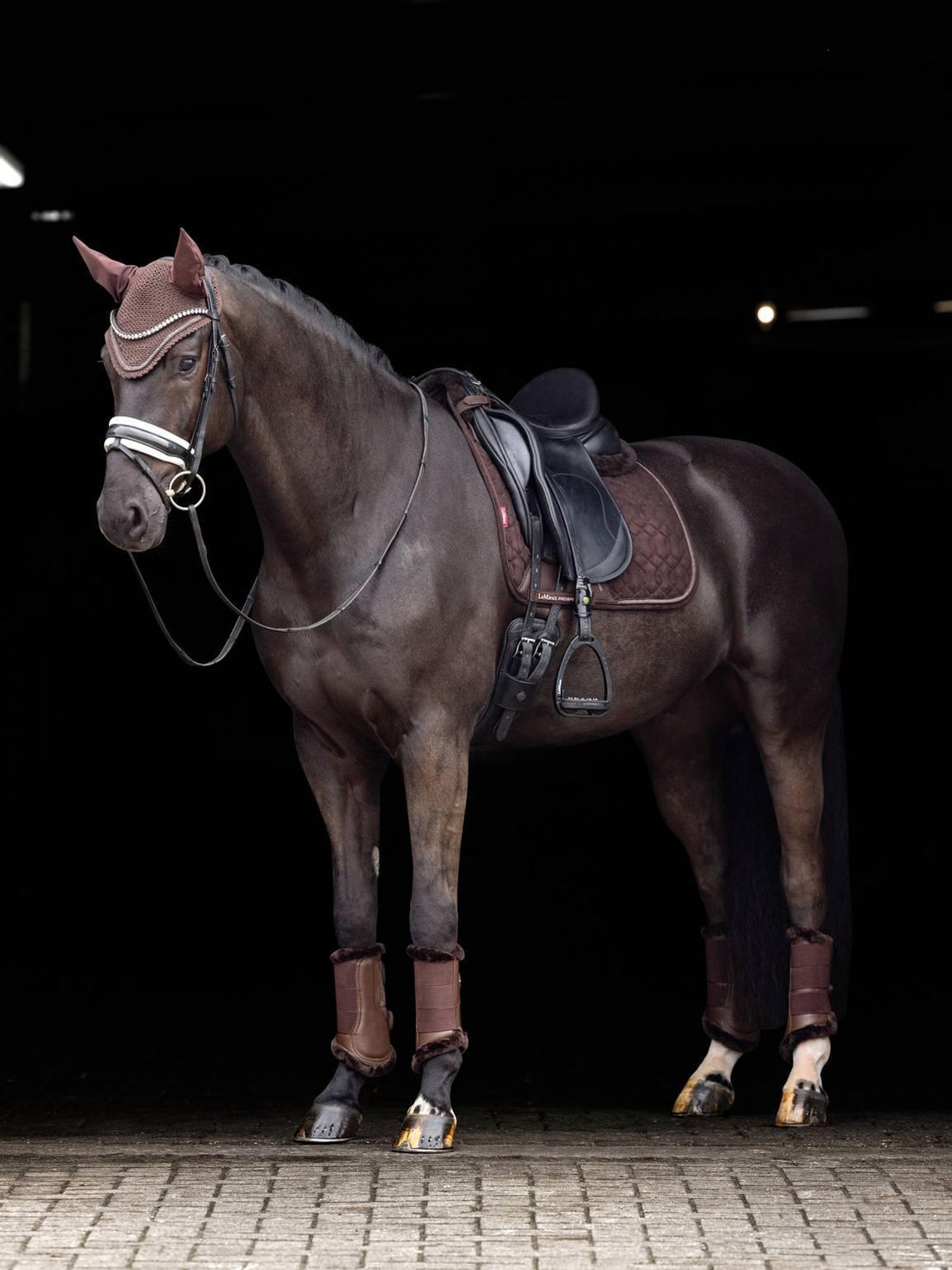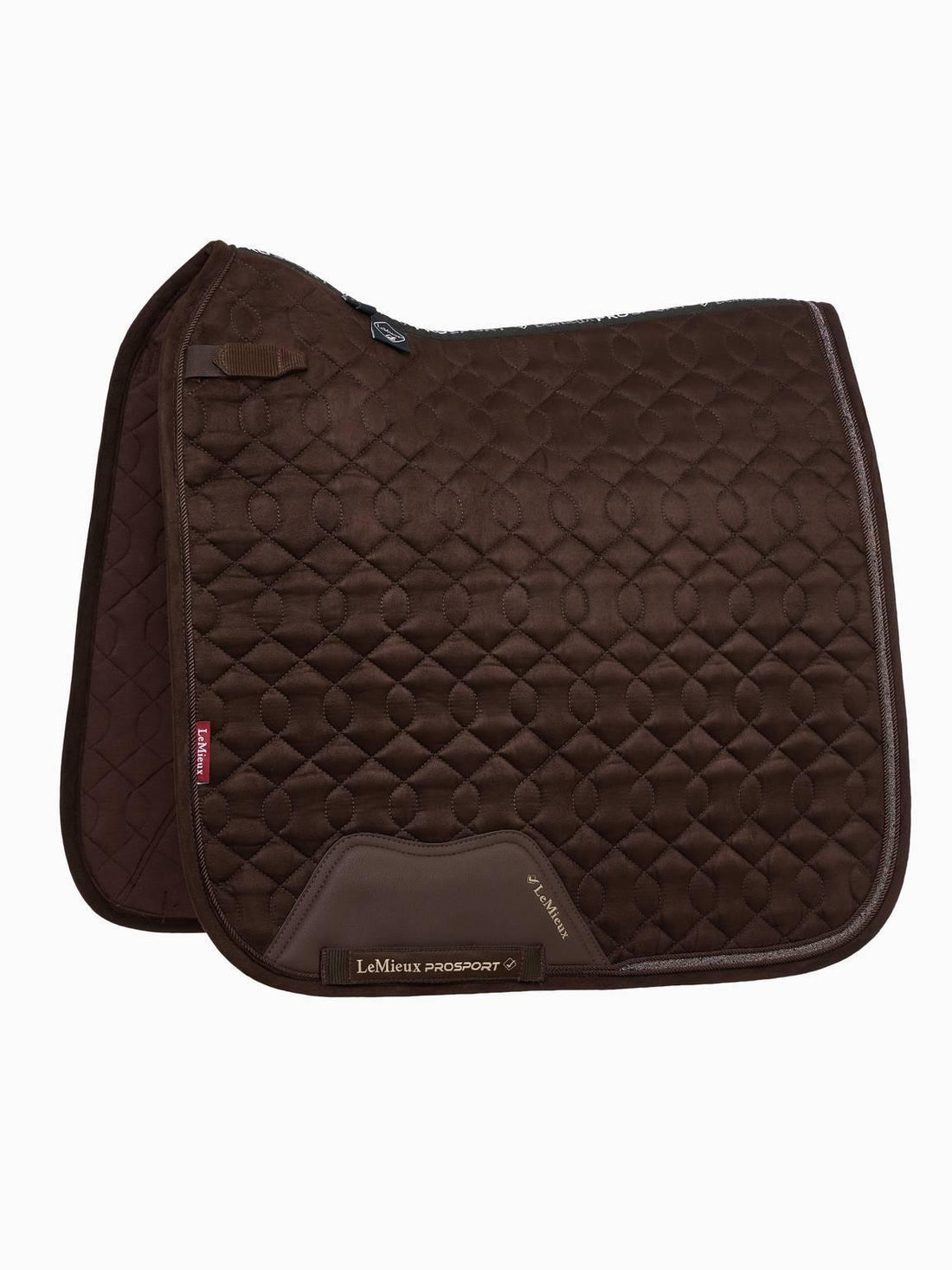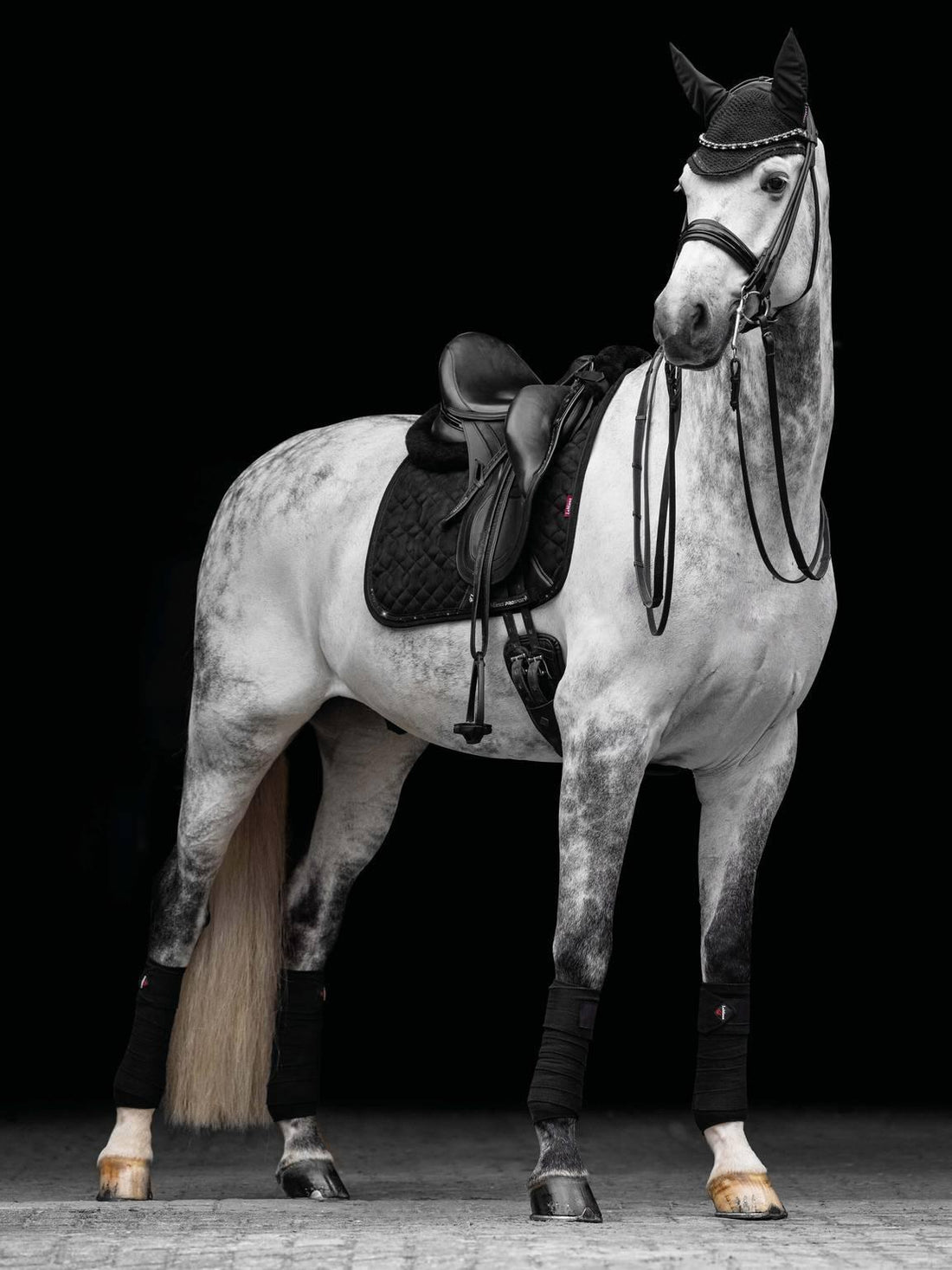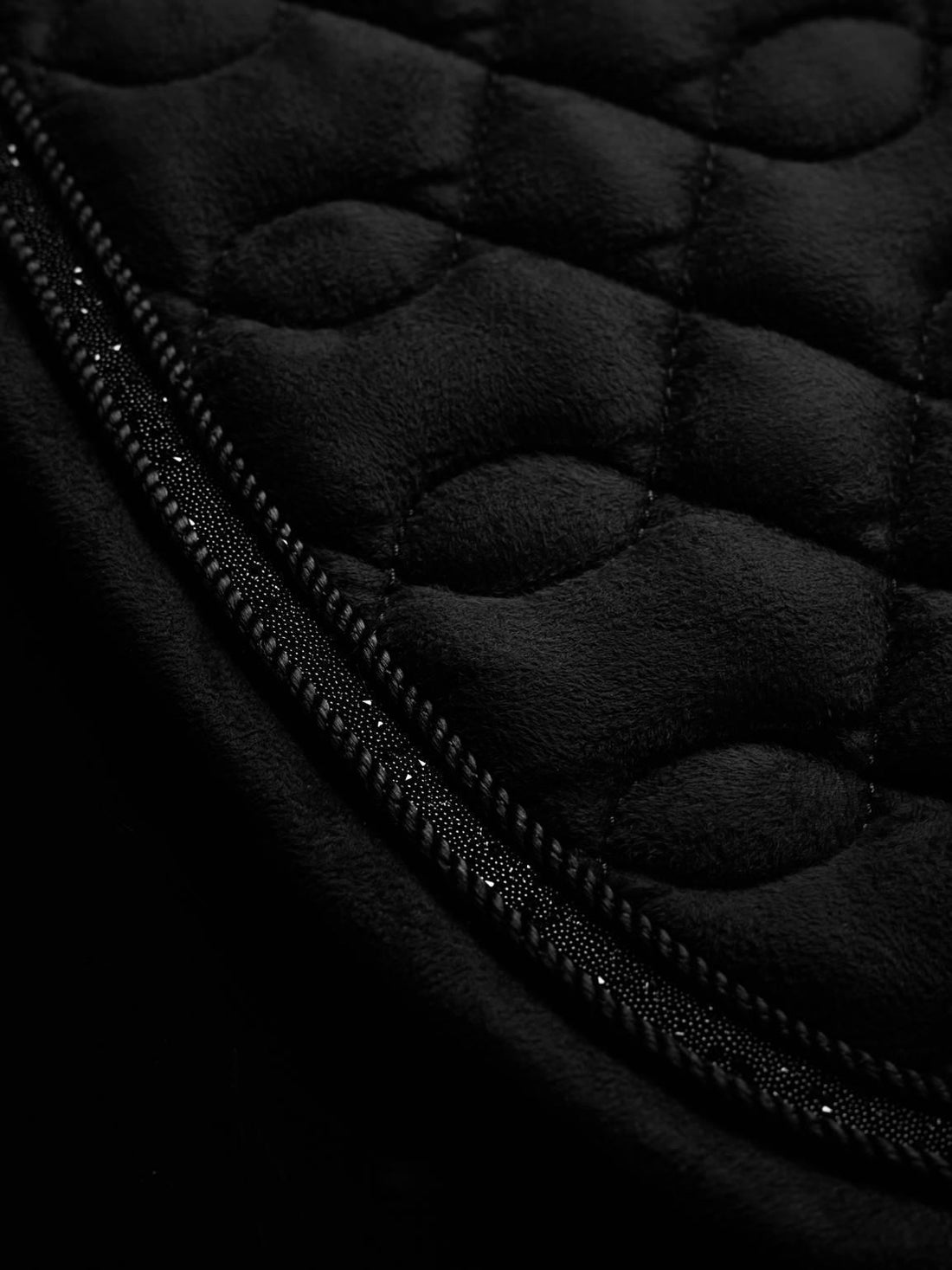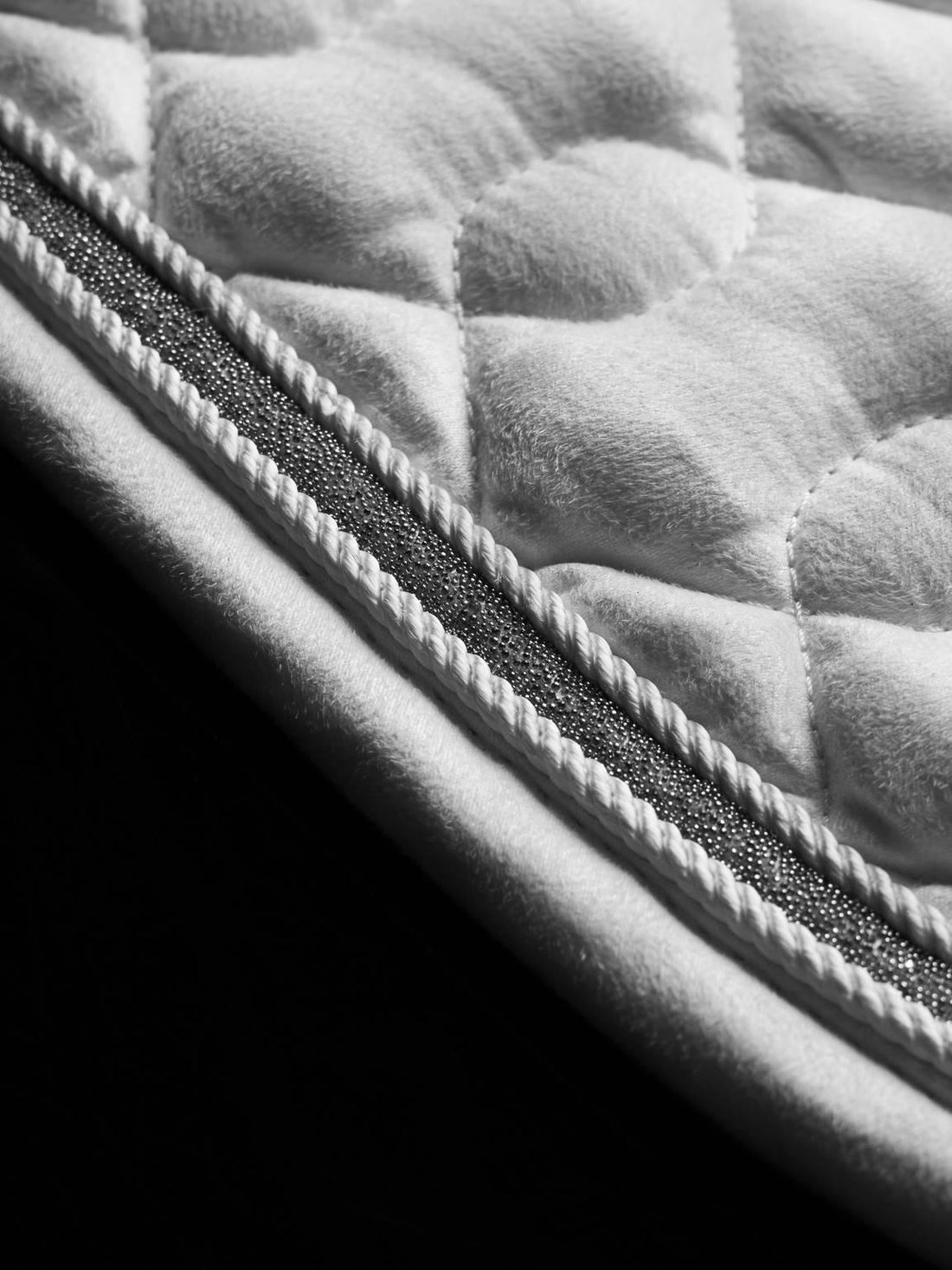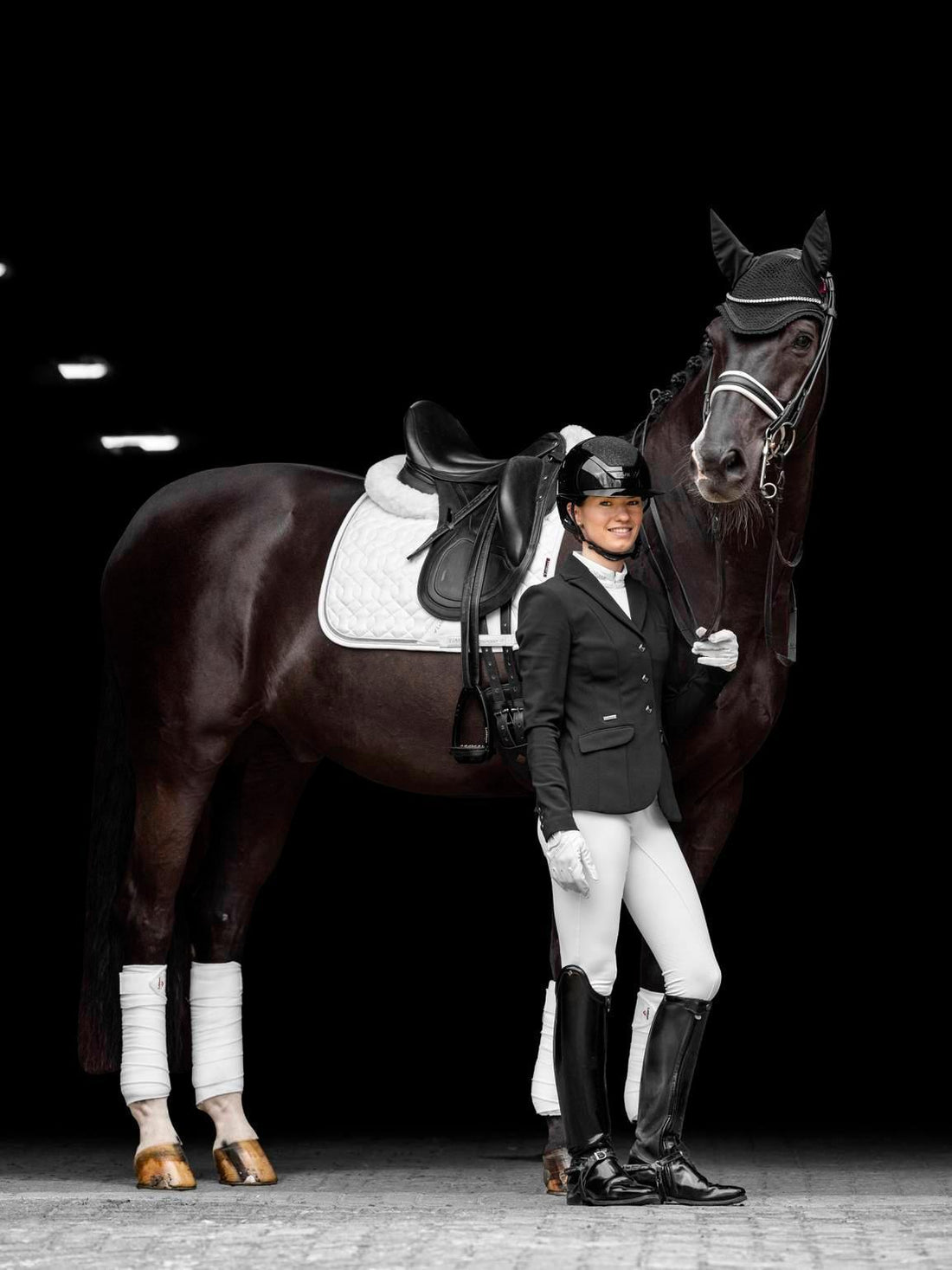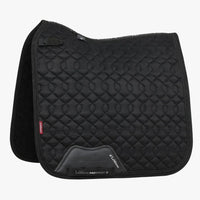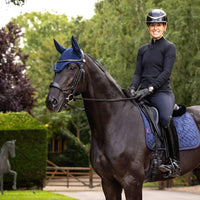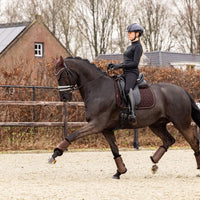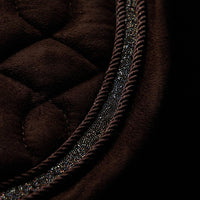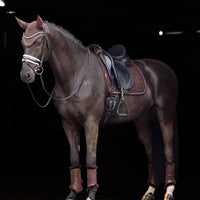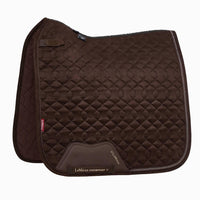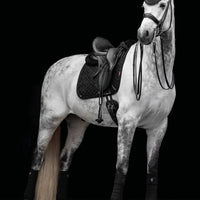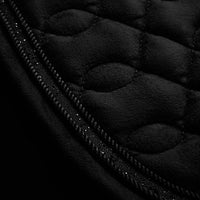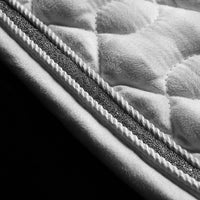 LeMieux crystal suede dressage square
Designed for a range of dressage saddles, the Crystal Suede Saddle Pad benefits from a bamboo lining, PU leather girth protection area and sparkle and braided detail trims for an extra special look.
Featuring a luxuriously soft suede top and new sophisticated quilted pattern, the Crystal Suede Dressage Saddle Pad from LeMieux offers a sleek and professional look to your saddle. For an extra special touch, we've finished this pad with stunning sparkle and braided detail trims, creating a beautiful look that's designed to stand out.
This pad is uniquely shaped for a secure fit under dressage saddles whether you're in the ring or practising in the arena. It also comes with our friction free bamboo lining, which wicks sweat and moisture directly from your horse's skin to keep it feeling comfortable in all weather conditions.
With its ultra-soft lining, PU leather girth protection area and high wither profile, this saddle pad delivers optimal comfort. Plus, girth keepers incorporate inner locking loops to offer more girthing options.
Create a matchy matchy look with the Crystal Fly Hood and Crystal Gloves.
Size Guide - Dressage Square
| | | | | | | |
| --- | --- | --- | --- | --- | --- | --- |
| Size | Horse Size | Saddle Size | A | B | C | D |
| Small / Medium | 13hh - 14.2hh | Up to 16" | 49cm | 57cm | 53cm | 57cm |
| Large | 14.3hh - 17hh | 16.5" - 18" | 55cm | 58cm | 54cm | 63cm |
| X-Large | 17hh and over | 18" and over | 57cm | 59cm | 56cm | 65cm |
Please note: All measurements are approximate