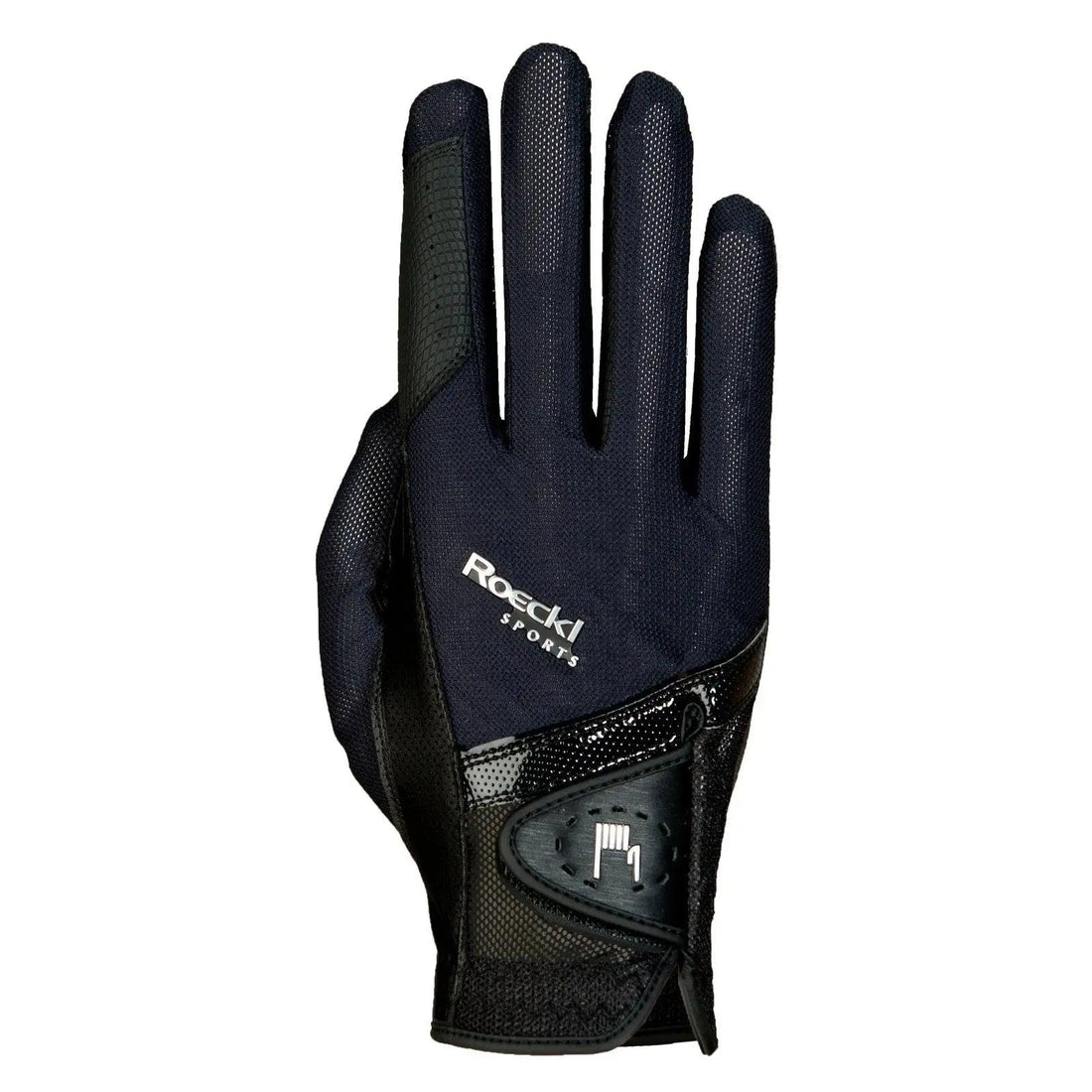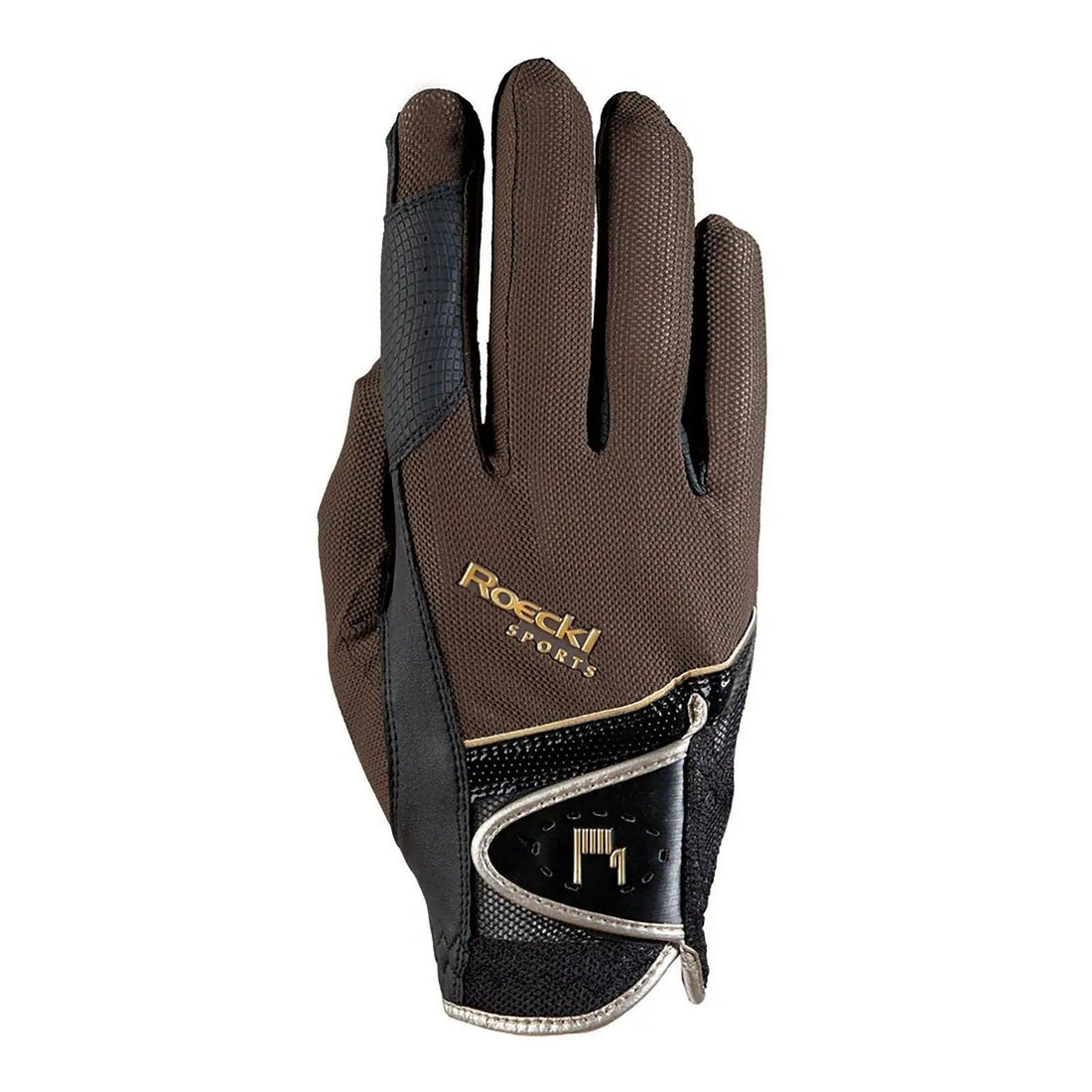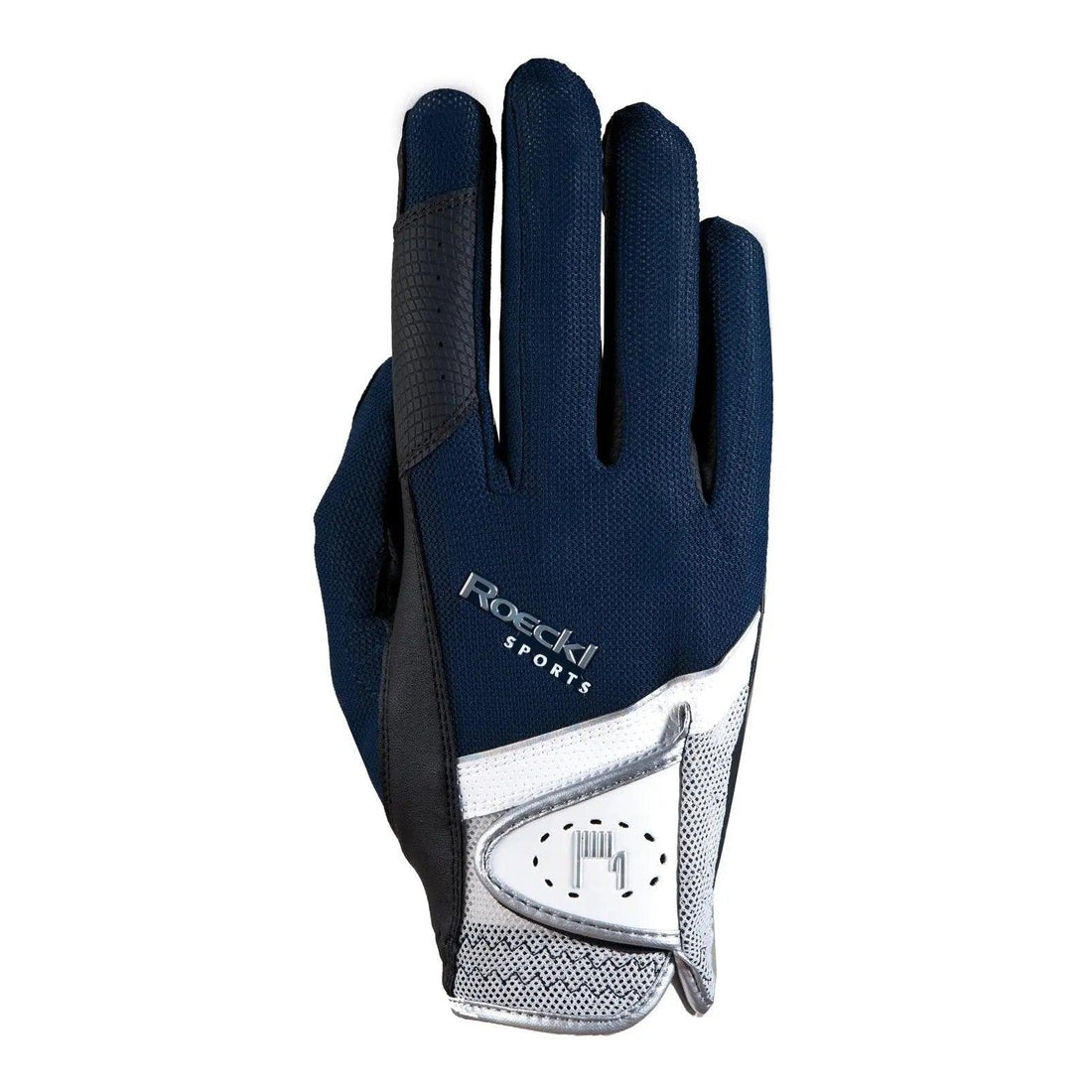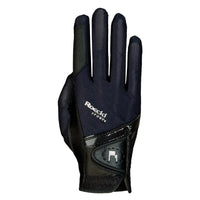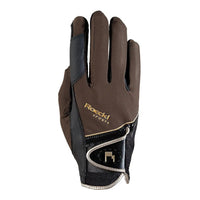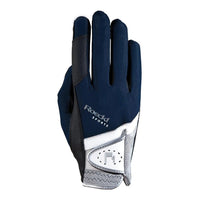 The MADRID Gloves from ROECKL really are design and functionality in perfection.
The great  backhand design will captivate you with its combination of the finest materials. The metallic ROECKL lettering logo and the narrow, color-contrasting border in elegant gold or silver are the real highlights. The technical fastener design with the characteristic ROECKL hand logo emphasizes the really modern and sporty look.
But of course this gloves model has more than just a really great design: the backhand is made from light-weight and soft Micro Mesh as well as mesh.
For the palm, ROECKL selected Drytec G5 with Slip Stop. This guarentees ideal wear comfort, tactility and a perfect grip on the reins.
Because of ROECKL's very special COMFORT CUT, extra trimming on the index finger is not required. The glove has been reinforced with trimming in strategic locations for handling the curb bit.
And finally, this highlight of the gloves collection is TOUCHSCREEN COMPATIBLE, allowing you to use your iPhone, smartphone or other mobile devices without having to take off your gloves, what is very conventient.