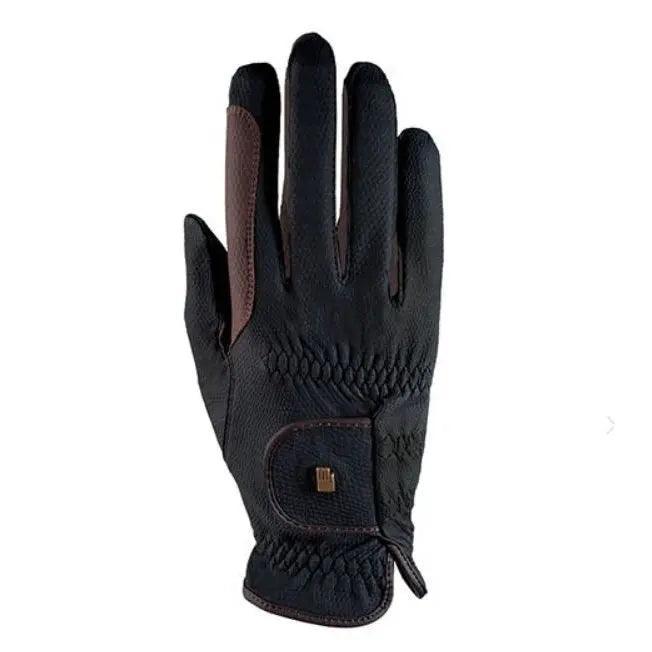 The MALTA, a classic glove model developed by ROECKL SPORTS, is a true success story.
Its color-contrasting piping and the stylized hand logo on the characteristic fastener are sure to attract attention. The material, fit and wear comfort are identical to the that of the original ROECK-GRIP – and tangibly so. The exclusive ROECK-GRIP® material is extremely breathable, elastic and supple.
In short: it fits like a second skin.
At the same time, it provides the excellent grip and tactility you need when handling the reins.
The glove tailors from Munich also focused on the fit and processing quality: the glove's individual components are meticulously sewn together by hand. Maximum seam tolerances of just one millimeter are merely a tangible quality criterion, however, because comfort itself cannot be physically measured. It's the cuts and proportions that make all the difference.
This is where ROECKL benefits from more than 180 years of experience in the art of glove-making. Convenient: the MALTA is machine-washable at 30° Celsius (86° Fahrenheit).