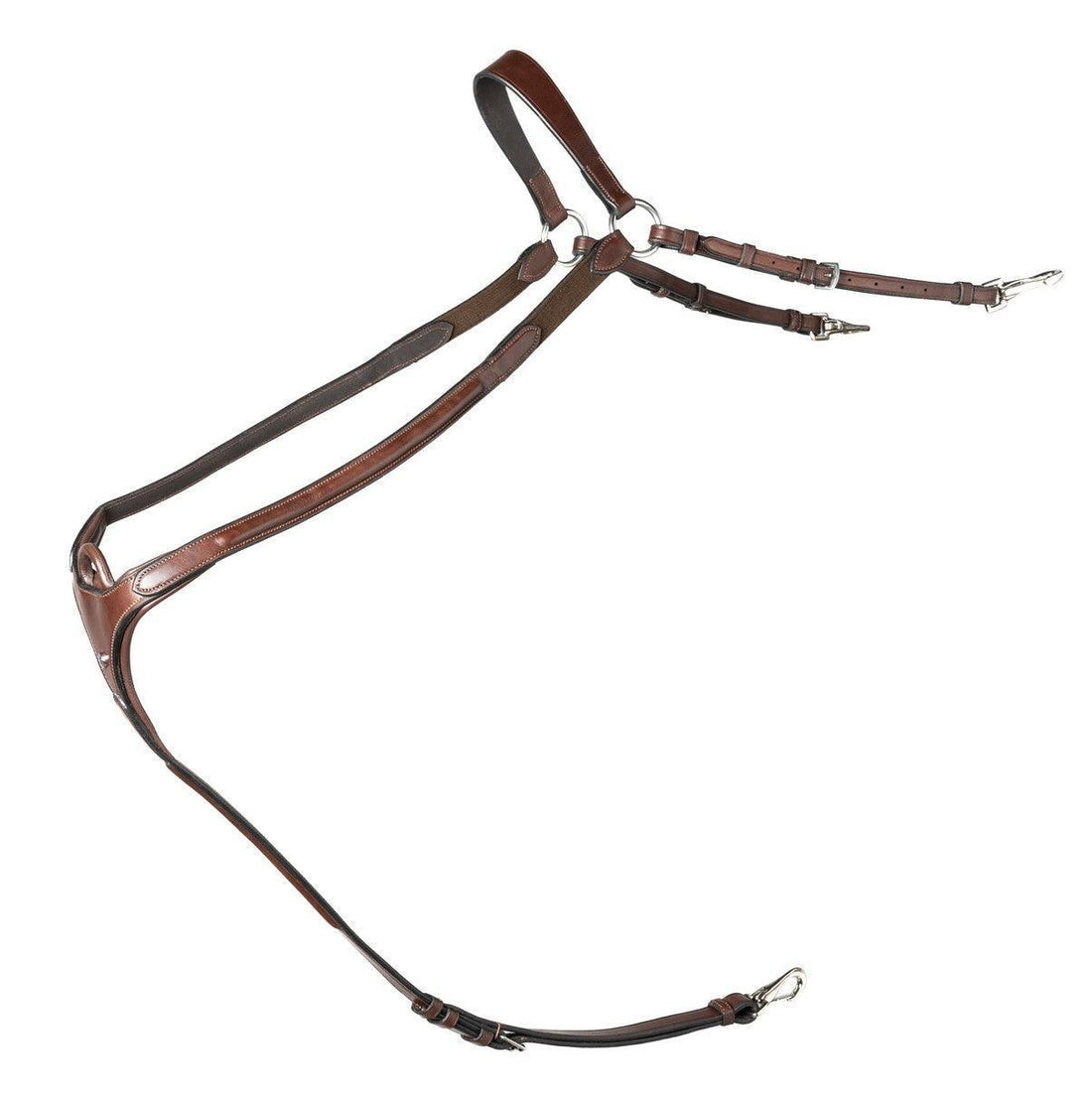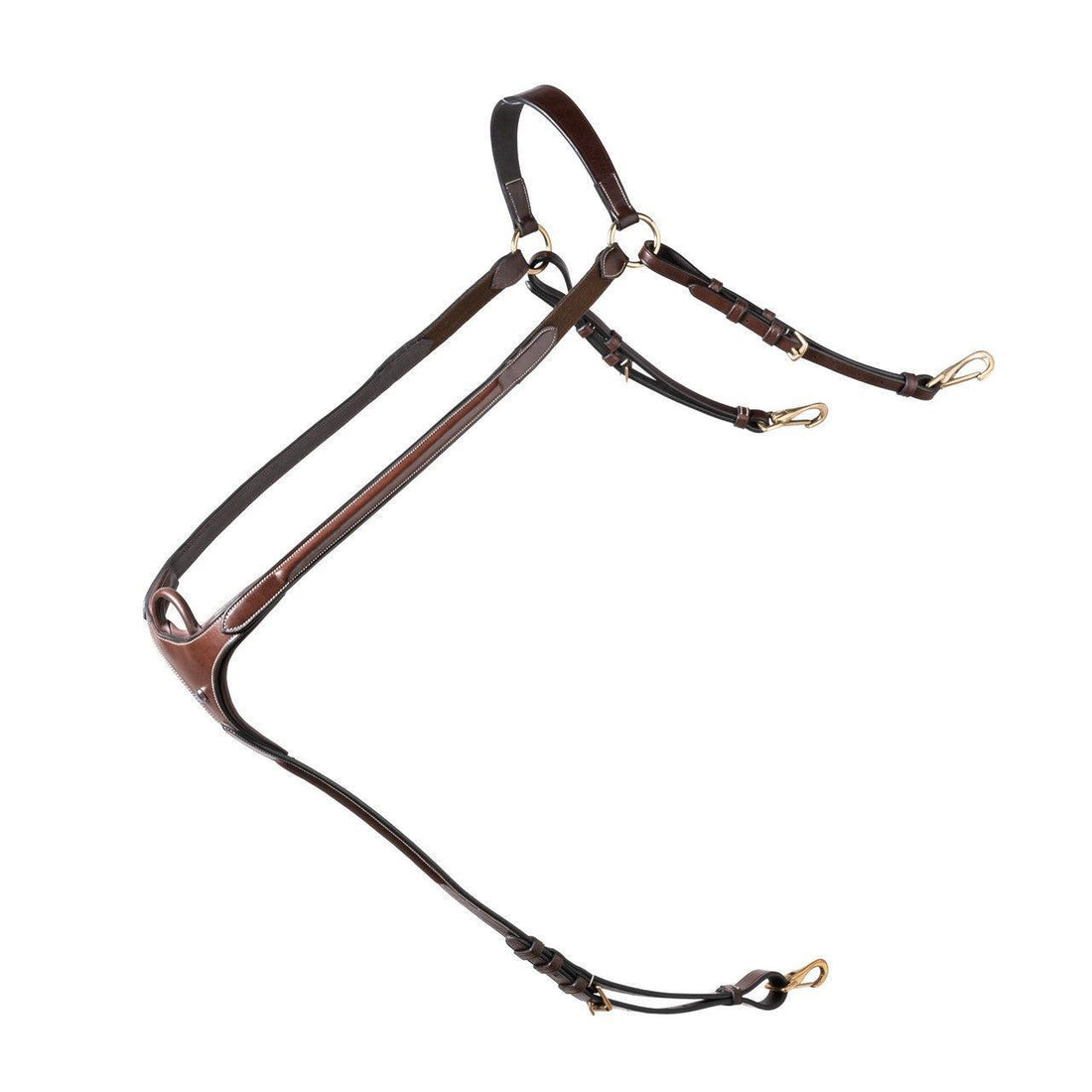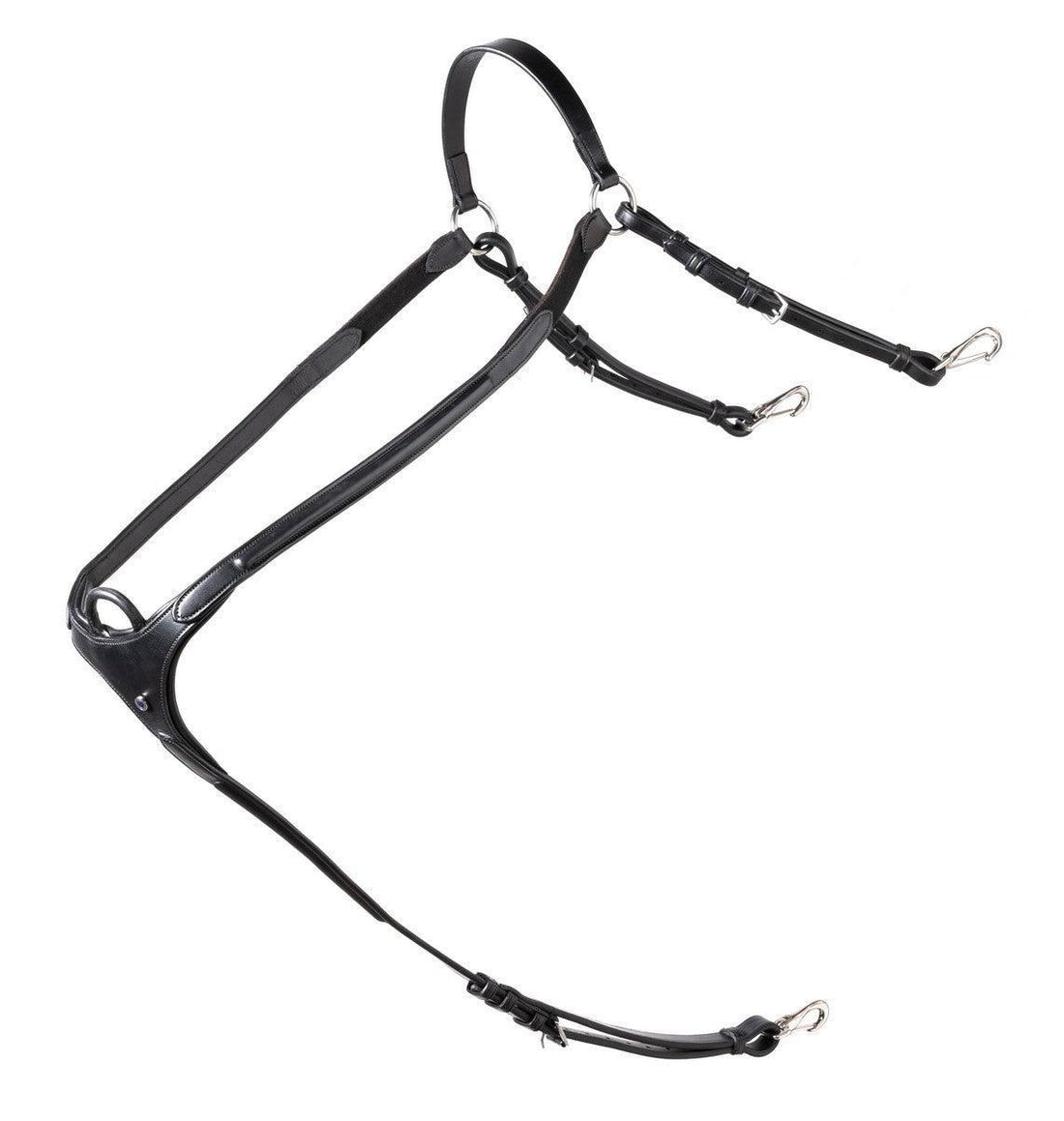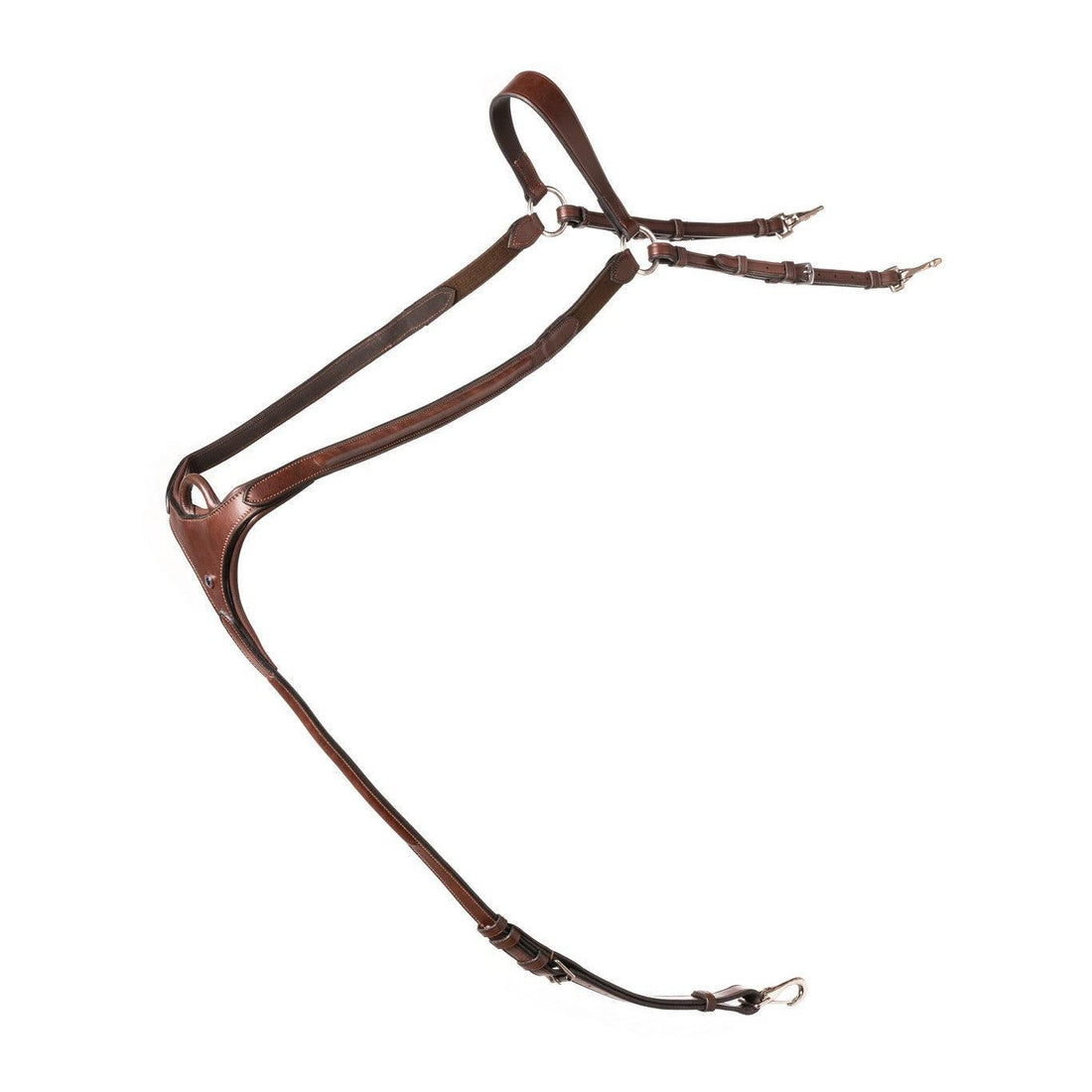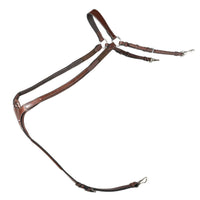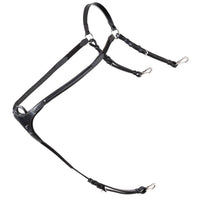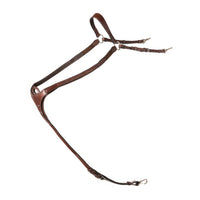 Trust Brussels Bridge breastplate
The TRUST breastplate Brussels has been specially designed to lie freely on your horse's neck and thus offer optimal comfort. To further increase this comfort, elastic has been applied near the attachment point to the saddle. This ensures an even better fit and prevents the breastplate from chafing or pinching your horse.

• The TRUST breastplate Brussels comes in the combination of black and brown with silver buckles and brown with gold buckles
• Please note that this breastplate comes without a fork
• All buckles are brass nickel plated so they won't rust"