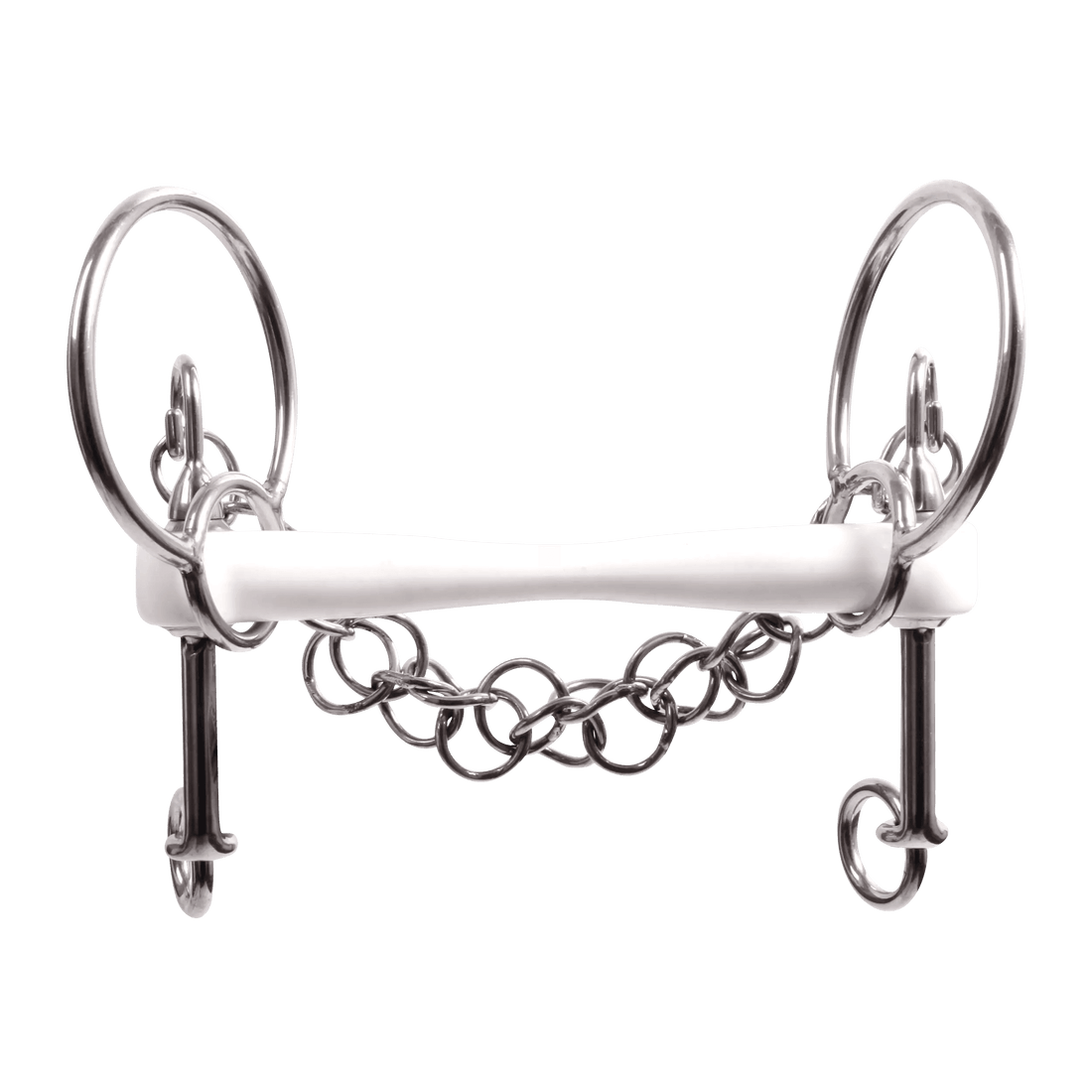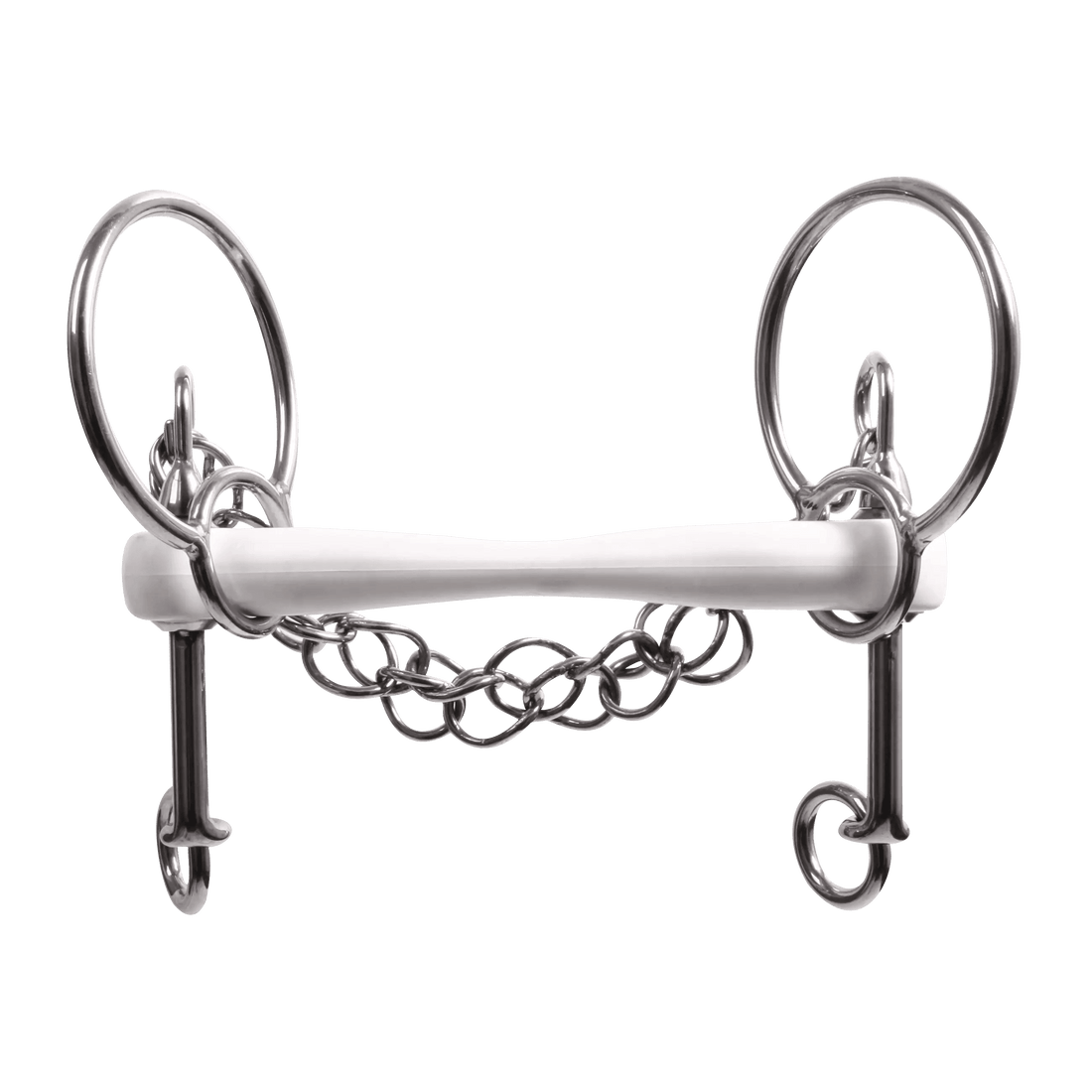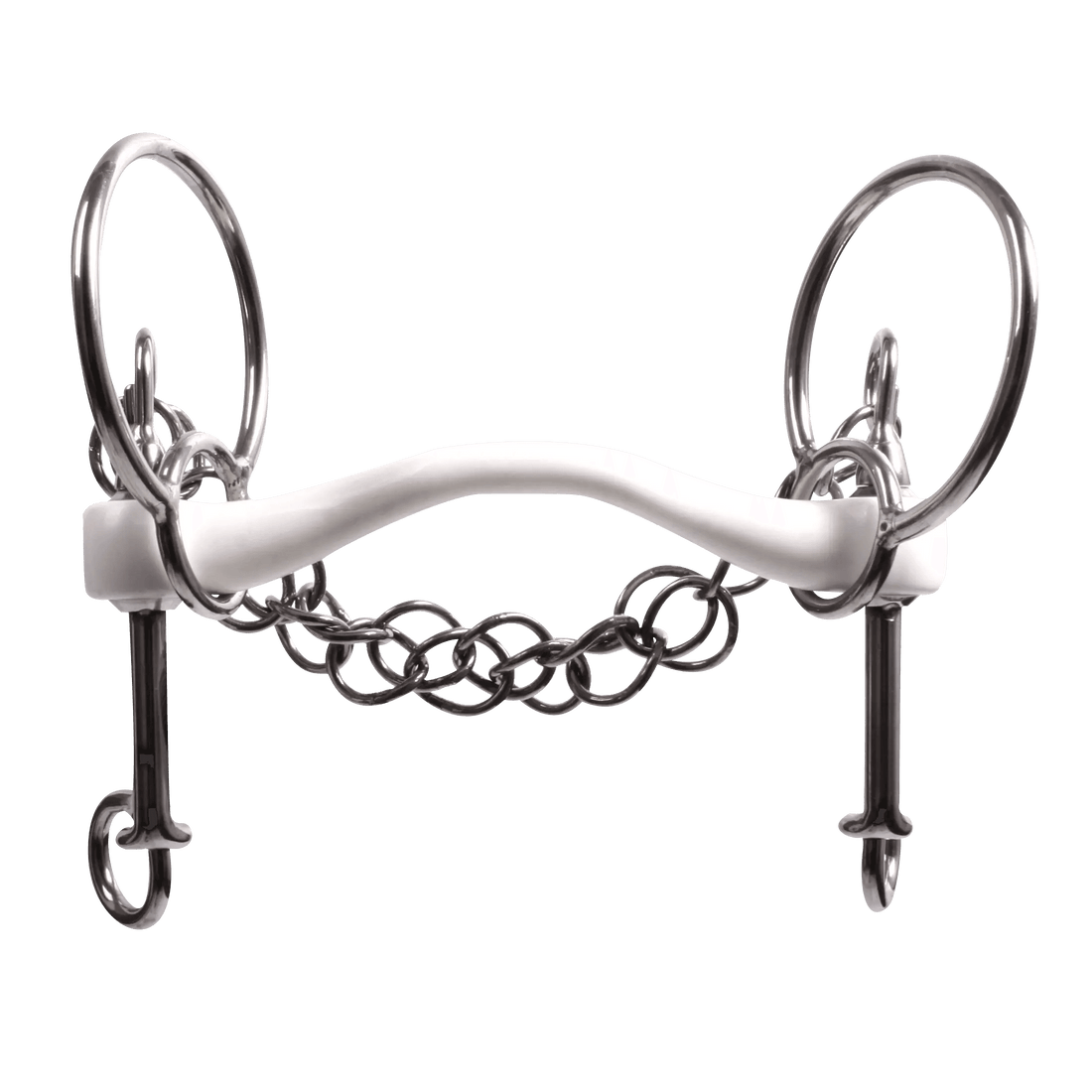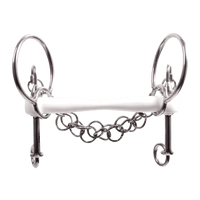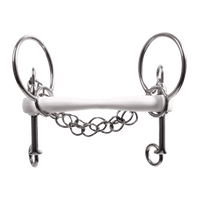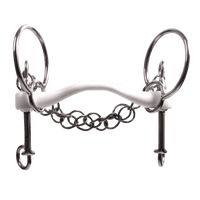 Trust inno sense baby swales
The swales has the effect of a double bridle, but is less complicated. You can ride with 2 reins, one on the normal ring for a soft contact and the other on the lower ring for the effect of the weymouth. The Swales has separate rings for attaching the cheekpieces so that the effect of the rein only affects the lower jaw. The swales has long shanks and therefore is a stronger bit than the baby swales.


The Inno Sense Hard Port is made of synthetic material, which is slightly harder than than the Medium Port. The Inno Sense Hard Port is hardly flexible. This mouthpiece has a port that creates space for the tongue and decreases the pressure on the centre of the horse's tongue.

The Inno Sense Mullen is a straight bar that slightly bends forward. This mouthpiece is fabricated of synthetic material. The bit has a rigid core that makes the mullen bar not flexible but the material around it gives the bit a soft touch.



Bits from the Inno Sense collection can be used for every horse and are particularly suitable for young horses and/or horses with a sensitive mouth. The synthetic material is FDA approved, which means the material does not contain plasticizers and is non-toxic to people and animals. In addition, the flexi soft and mullen model of the Inno Sense collection are solid because of the application of a core of stainless steel. Horses that are ridden with an Inno Sense bit follow the hand easily and accept the bit smoothly.

The bits of TRUST equestrian are ultra-Dutch. All bits are designed, developed and handmade in the Netherlands. Every day a team of technical professionals works on the production of the TRUST bits. TRUST bits are composed with the greatest care and made of the best materials, the quality control and standard is therefore very high. TRUST bits are anatomically shaped. The balance between shape, material and weight is constantly taken into account. TRUST bits are slightly curved so that they are better shaped towards the horse's mouth. Because of this anatomical shape, the bit lies better in the mouth and the pressure is better distributed.

The TRUST bits are available in 3 materials, 20 mouthpieces and 31 cheekpieces. There are an infinite number of combinations possible so that a right bit can be found for every horse.