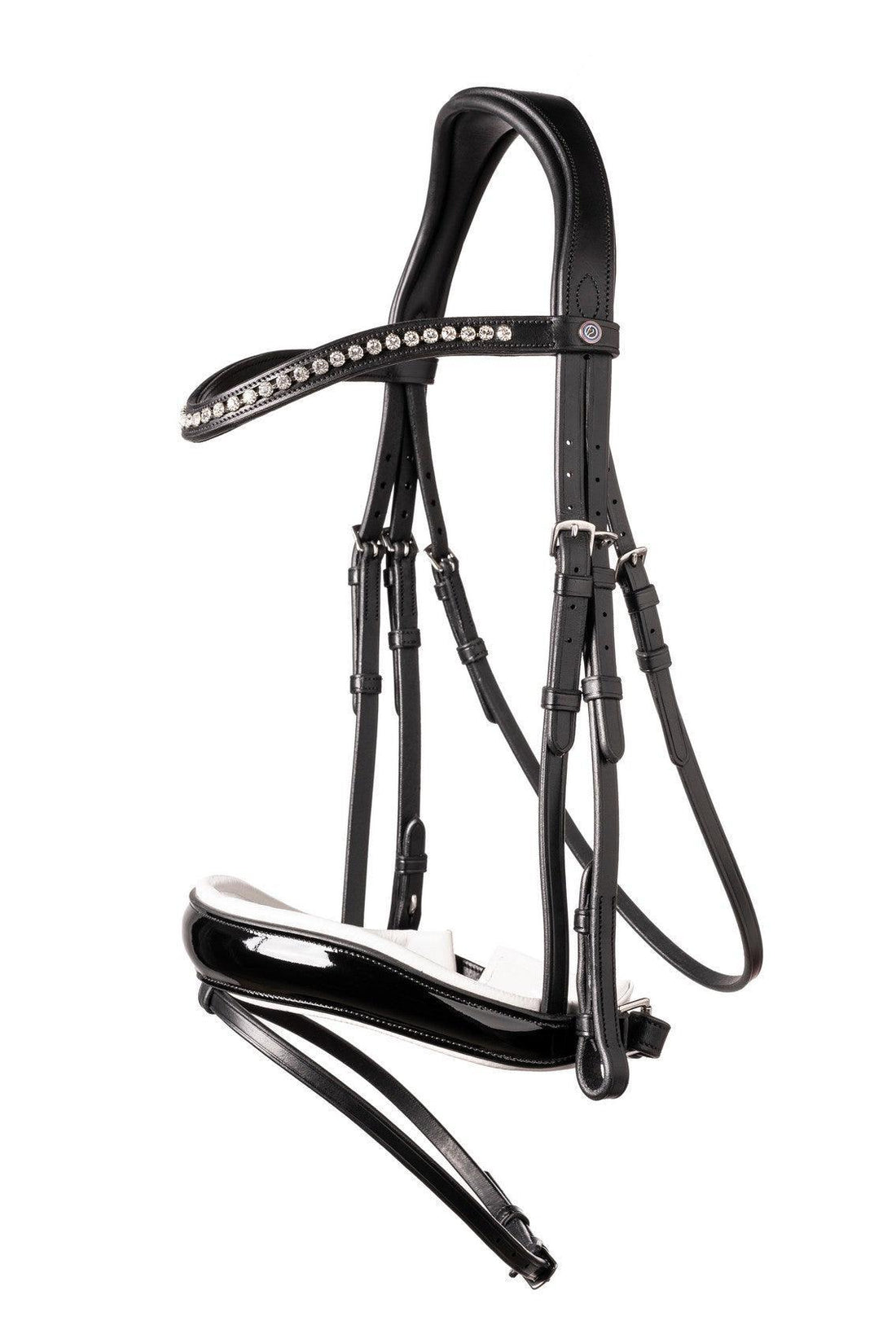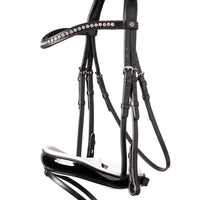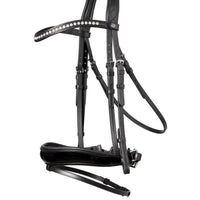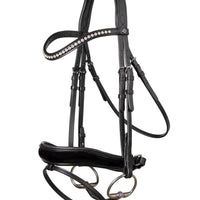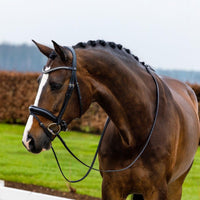 Trust Rotterdam Large patent crank noseband bridle
The dressage bridle TRUST Rotterdam is a beautiful bridle with a wide patent leather noseband. The noseband has a super soft padding for extra comfort.
The drawstring of the noseband is lined with nylon. This means that the noseband cannot stretch and the fit remains perfect. The ends of the noseband are narrowed, which provides more freedom with the bit. The noseband also rises in the middle. This makes the noseband double anatomical.
In addition, the flash strap has a buckle protector so that the buckle never touches the nose of the horse.
The browband is fitted with the purest quality Stellux™ stones, which gives it an elegant look. These stones are deep-set, so they do not fall out. The browband is also slightly curved. The headpiece is anatomically shaped and cut back for more freedom in the ears The padding of the headpiece is soft but not too thick so that there is direct contact with the horse.

The TRUST Rotterdam is made of the highest quality European full-grain leather. This is smooth and becomes even more beautiful in use. Thanks to this high quality, the TRUST Rotterdam has a long lifespan. The shapes of the modern horse have been taken into account in every design. These two properties ensure that the TRUST Rotterdam imperceptibly connects to the head.

• The TRUST Rotterdam has a subtle TRUST logo in the headpiece and on the browband
• The TRUST Rotterdam comes in a pack of two unique TRUST towels
• The TRUST Rotterdam comes in the combination of black with silver buckles and is also available with a white padded noseband
• All buckles are brass nickel plated so they won't rust