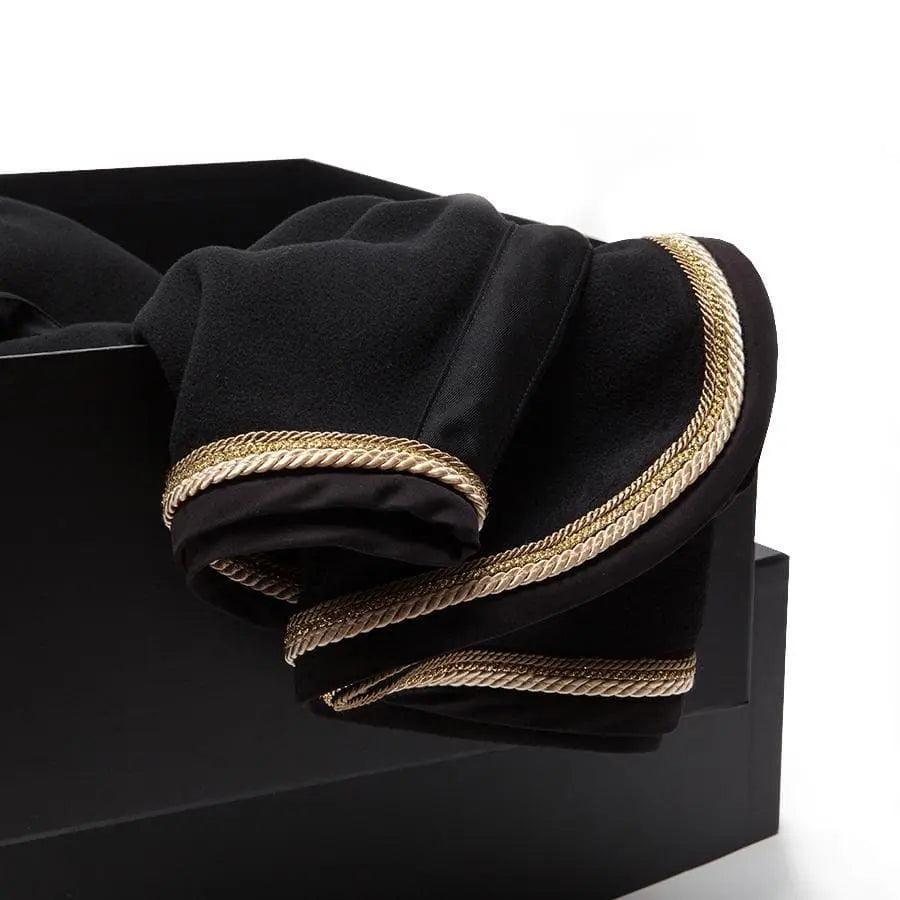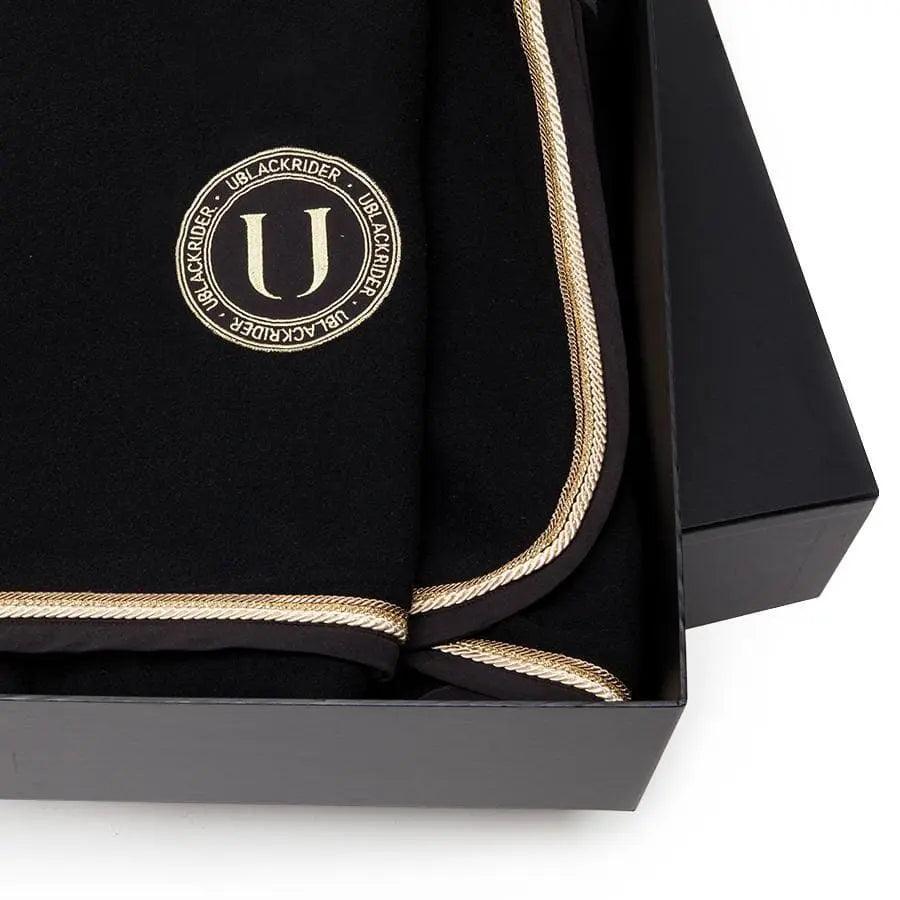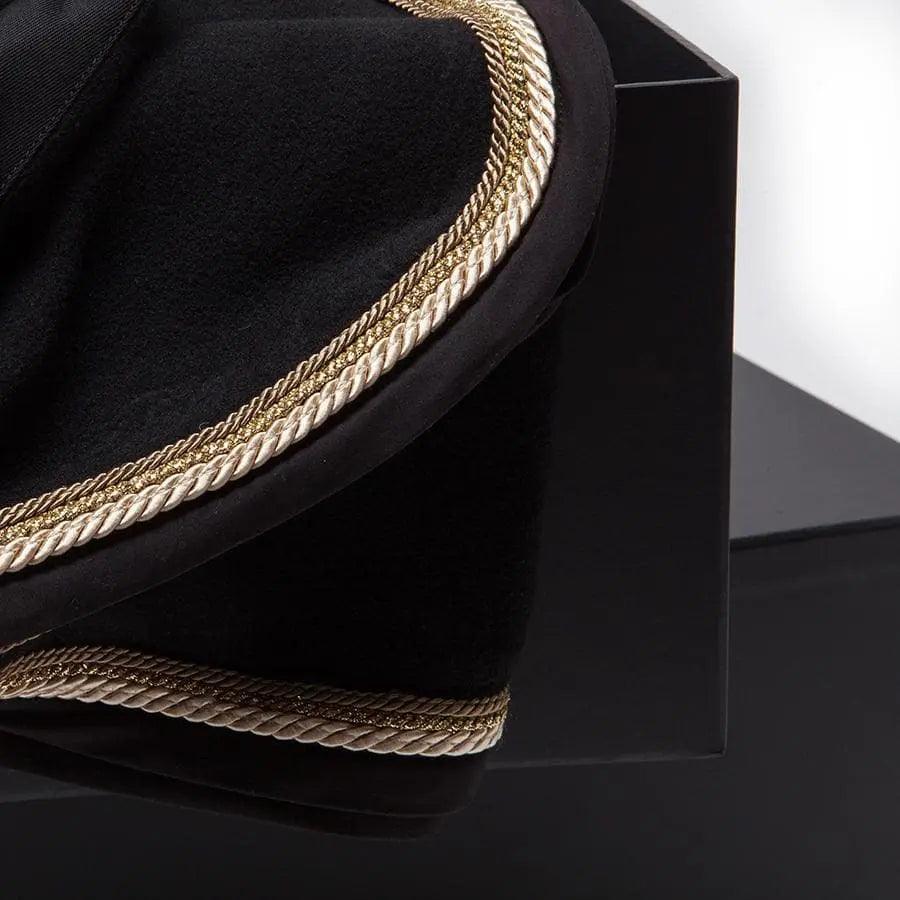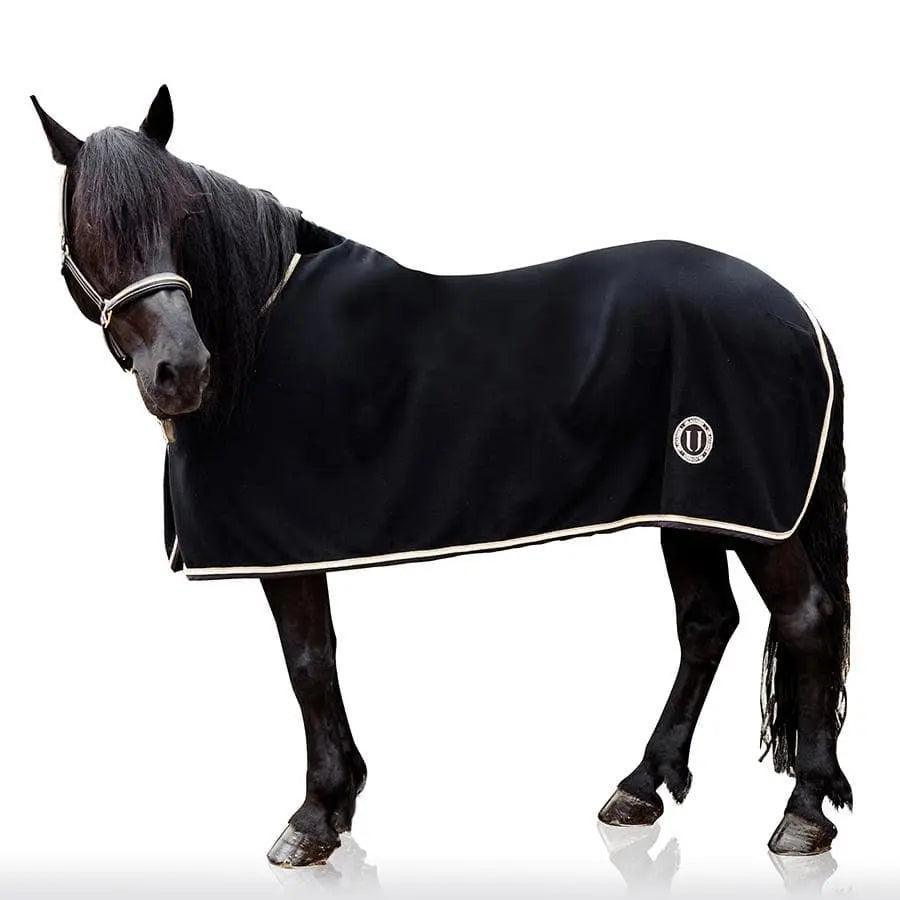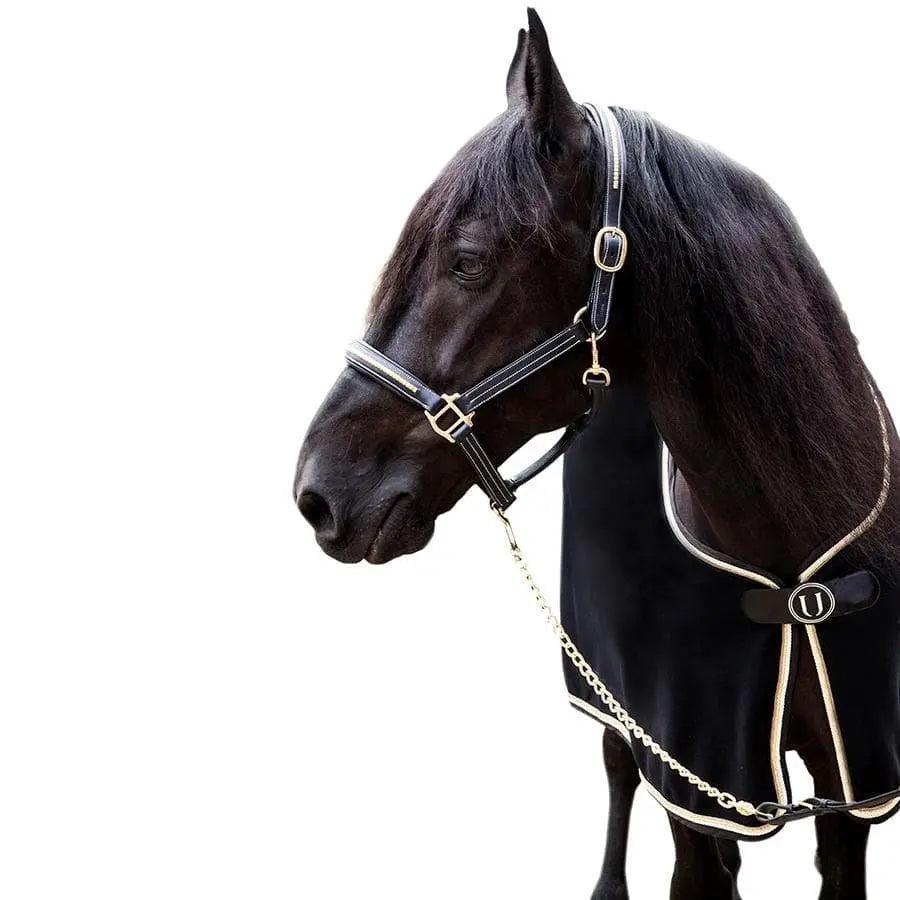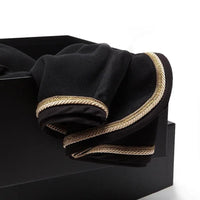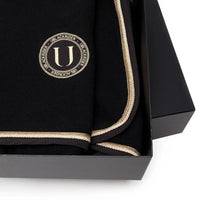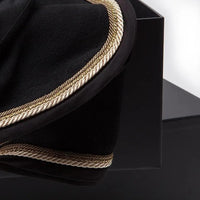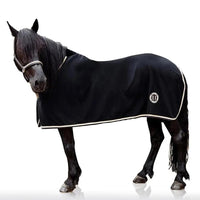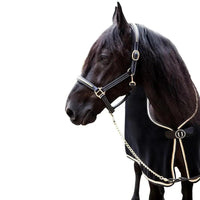 U - black black gold collection horse rug fleece
This is a superior horse riding blanket made of soft fleece. It is in black with black outline and three champagne and gold cords. The Ublackrider logo is embroidered and applied. There is a closure with a metal buckle and an anti-opening safety cover in eco-leather with U - black logo embroidery.
The front is lined with honeycomb cotton. The part in contact with the withers has a soft reinforcement covered in black velvet.
The fleece blanket is suitable for recovering the horse before and after training from any sudden temperature changes.
This superior horse rug was entirely made by hand in Italy.

COMPOSITION:

100% polyester
100% cotton
In stock.