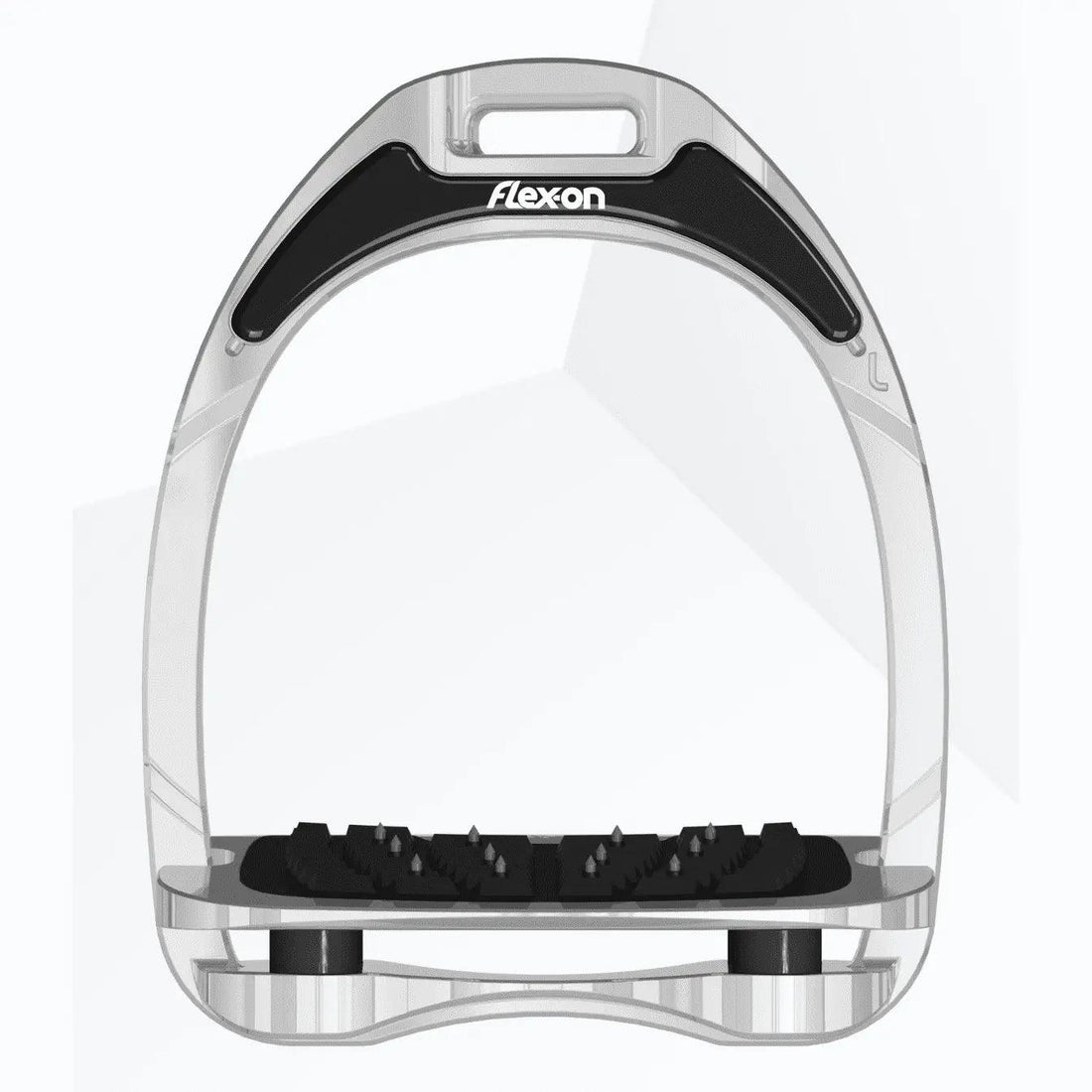 Flex - on aluminium stirrups
Stirrups in the Flex - on Aluminium Range were made of a special type of aluminium used in aeronautics.
The Flex-on stirrups offer sophisticated bending which absorbs shock, with a tread that has a "Grip" or "Ultra-Grip" - surface for better adhesion, optimal stability and a perfect connection with the mount.
This stirrup frame with its offset, skewed slot for the stirrup leather is ultra-lightweight.
The Flex-on Aluminium stirrup is fully machined from a solid block of aluminium.
The R&D department has designed the stirrup with a complex geometry to give it strength and lightness.
These stirrups are available in these features :
1. Color of the frame
Aluminium.
2. Grip
You have the choice "grip" or "ultra-grip" for the foorplate.
The "Grip" or "Ultra-Grip" technologies used for the tread optimize
adhesion and help to give maximum stability and tightness for the rider.
Grip tread

 

: made from moulded POM.
Ultra-Grip tread

 

: made from moulded POM
with crimped pins made of hardened steel.
The grip can be flat (for dressage) or inclined.
This is how the inclined grip looks.
The footrest is in black.