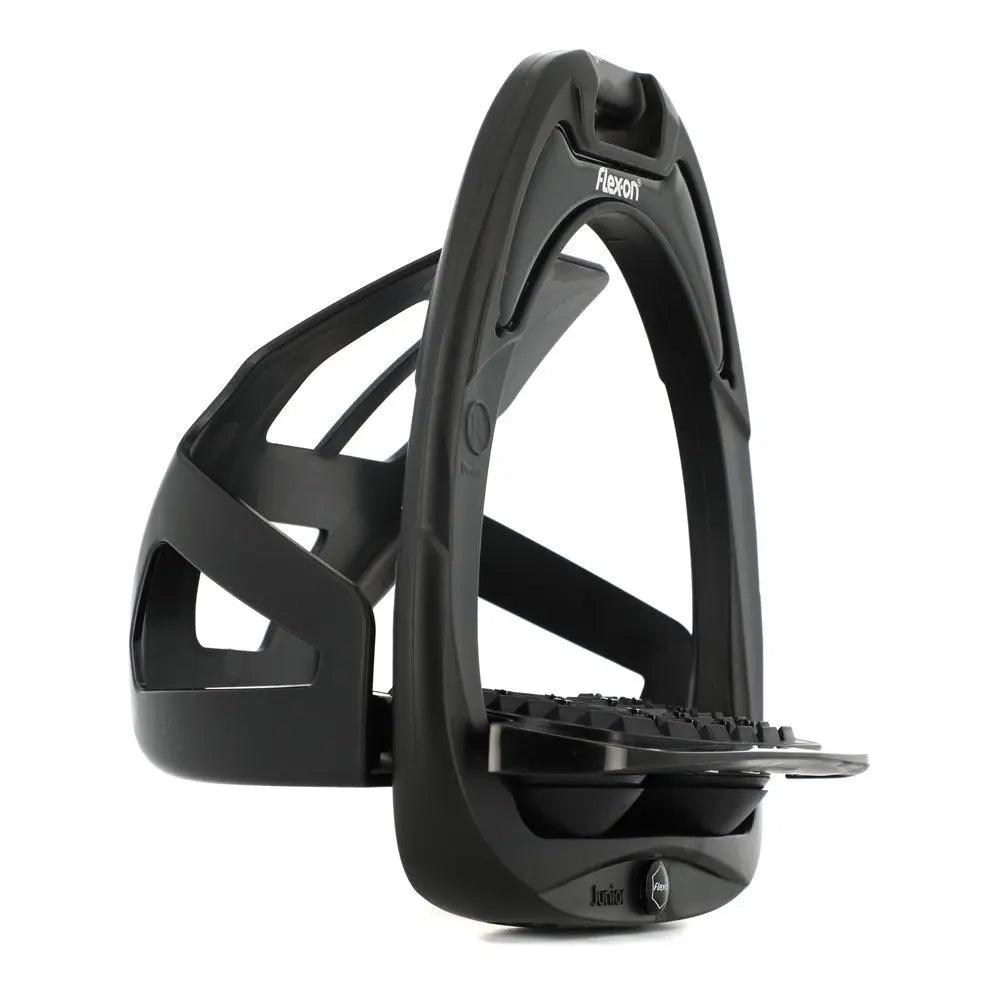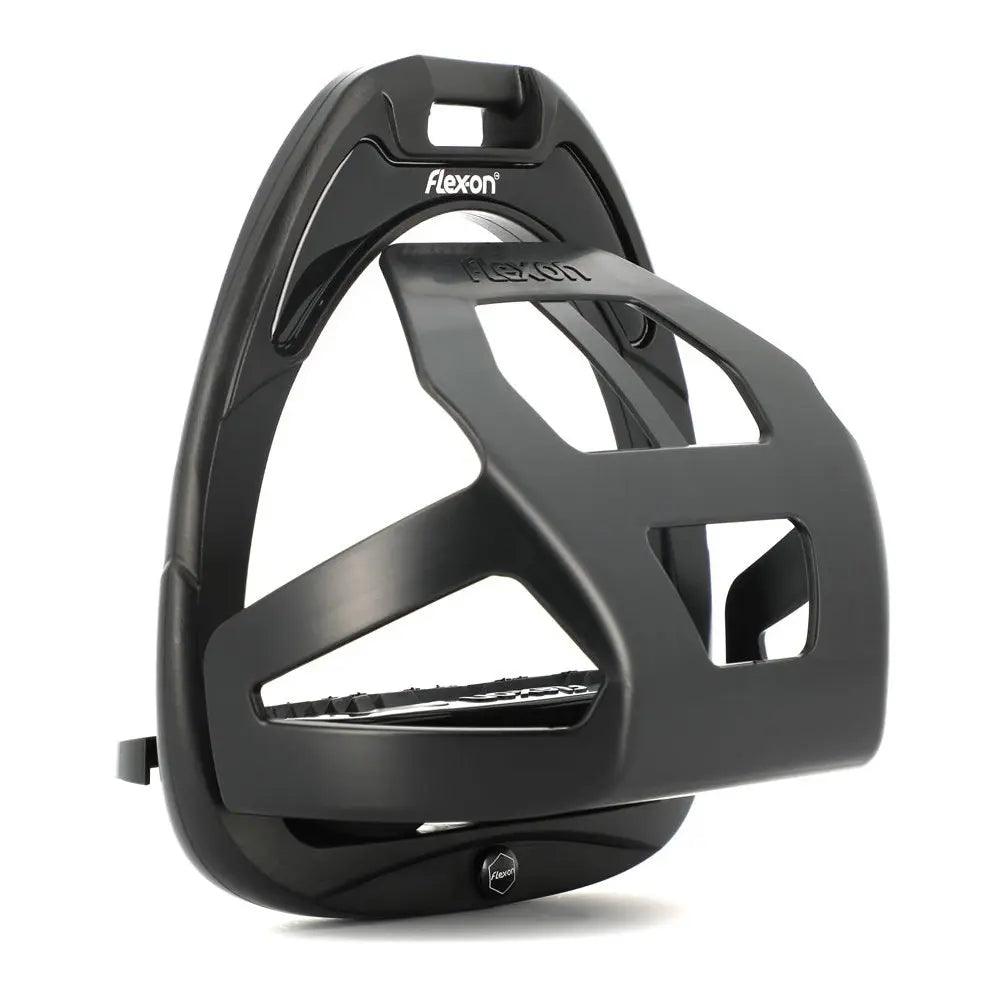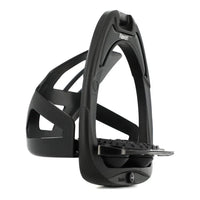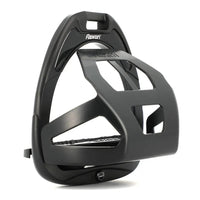 Flex - on junior green composite stirrups with cage

The Flex-on Junior Green Composite Stirrups are the perfect choice for tomorrow's little champions, combining comfort, performance and style!
This innovative design is manufactured with a single piece steel core and coated with an organically sourced polyamid material and integrates the shock-absorbing flex-on system to guarantee upper protection of the young athlete's body.
This structure protects against the risk of breakages.

This design also helps to prevent injury, by minimising the pressure put on joints caused by the movement of your horse, thanks to the built in elastomer springs.
The treads rest on the elastomer springs and are ergonomically designed with offset stirrup leather slots for a better connection to your horse and increased comfort. Inclined treads enhance the naturals 'heels down' position, providing increased stability and perfect positioning of the leg.

Easy to clean (simply wipe with water!) the Flex-on Junior Green Composite Stirrups are the ultimate choice for both everyday and competition use.

The frame is black, footbed and shock absorbers too.
The stirrups are for young riders under 40 kg.
Inclined grip footbed.