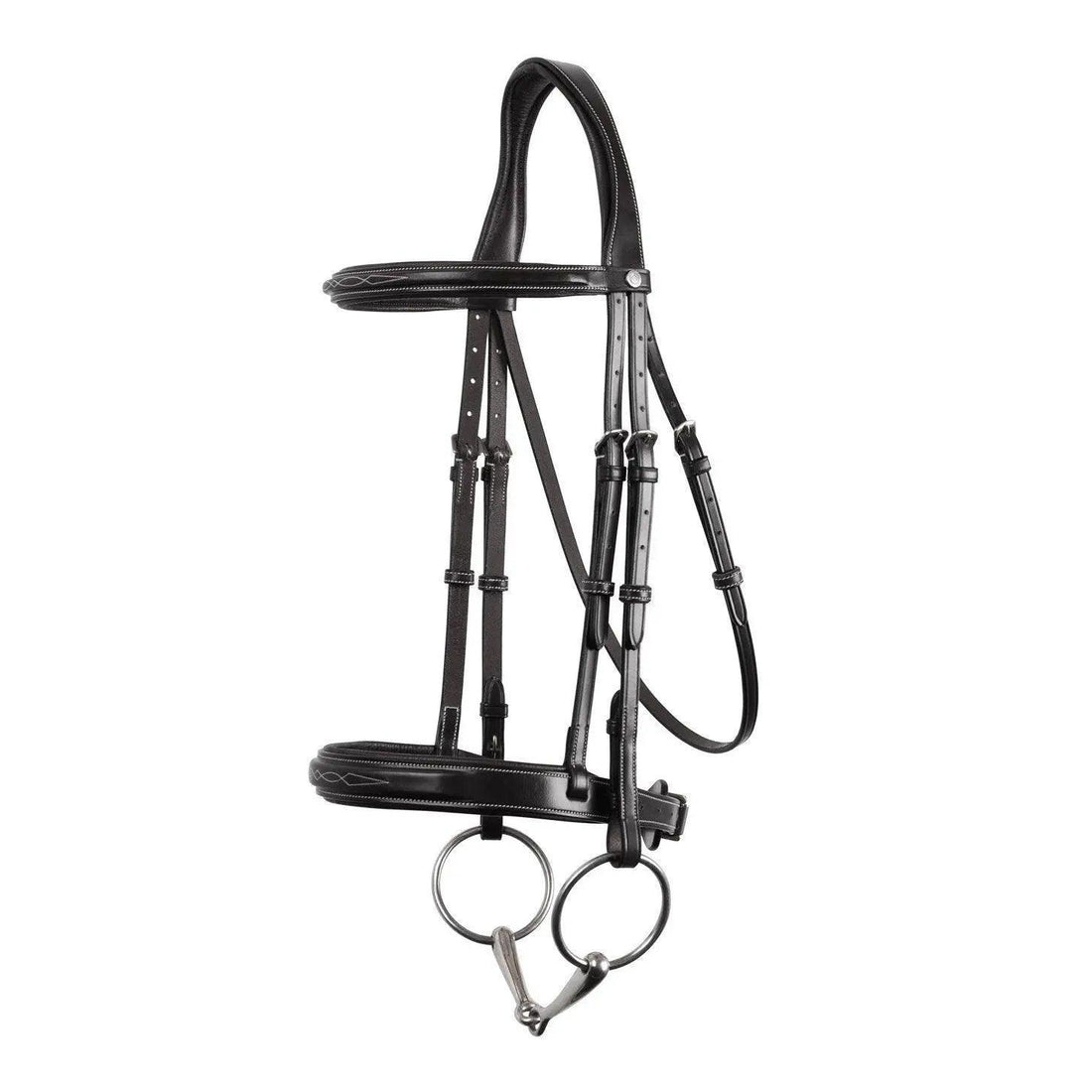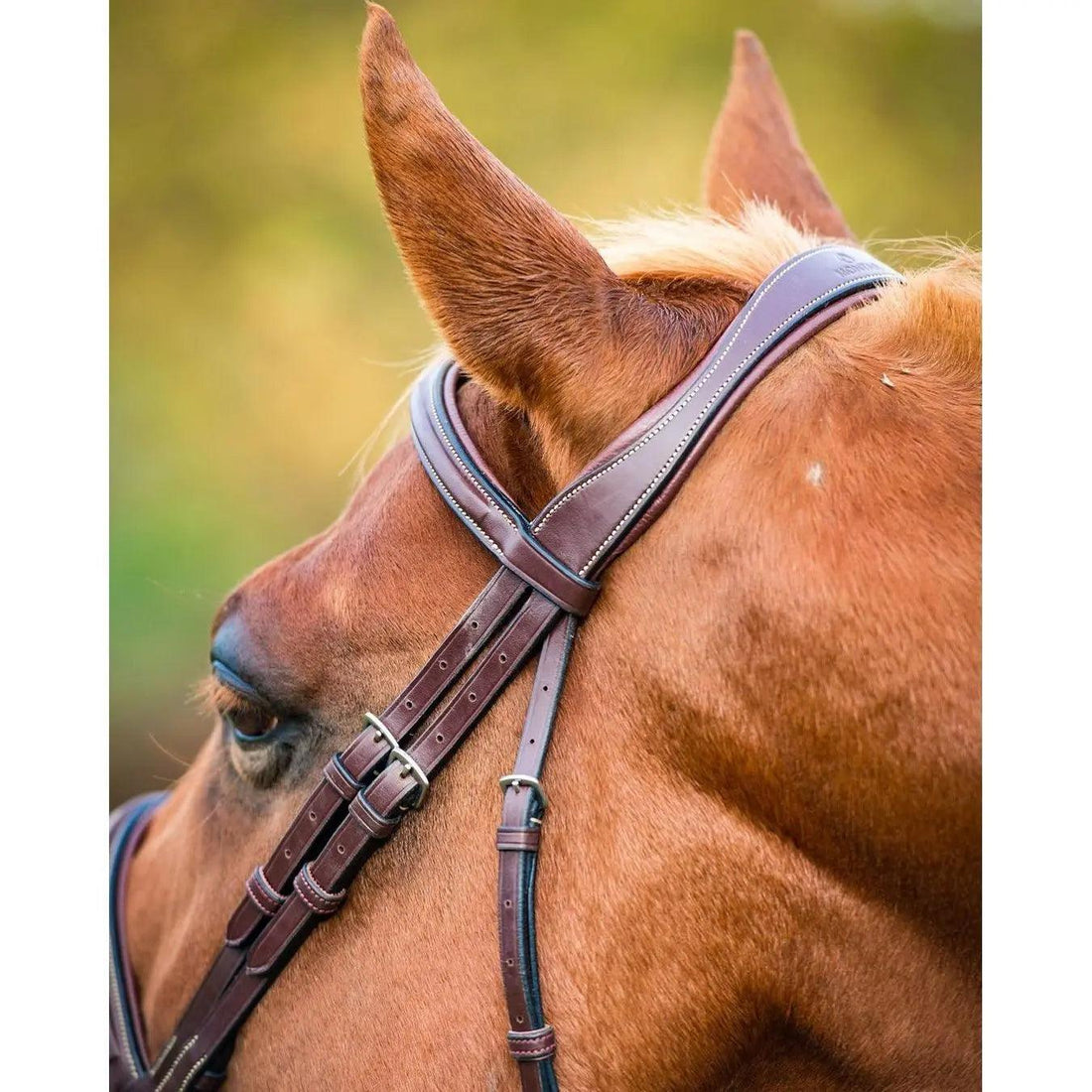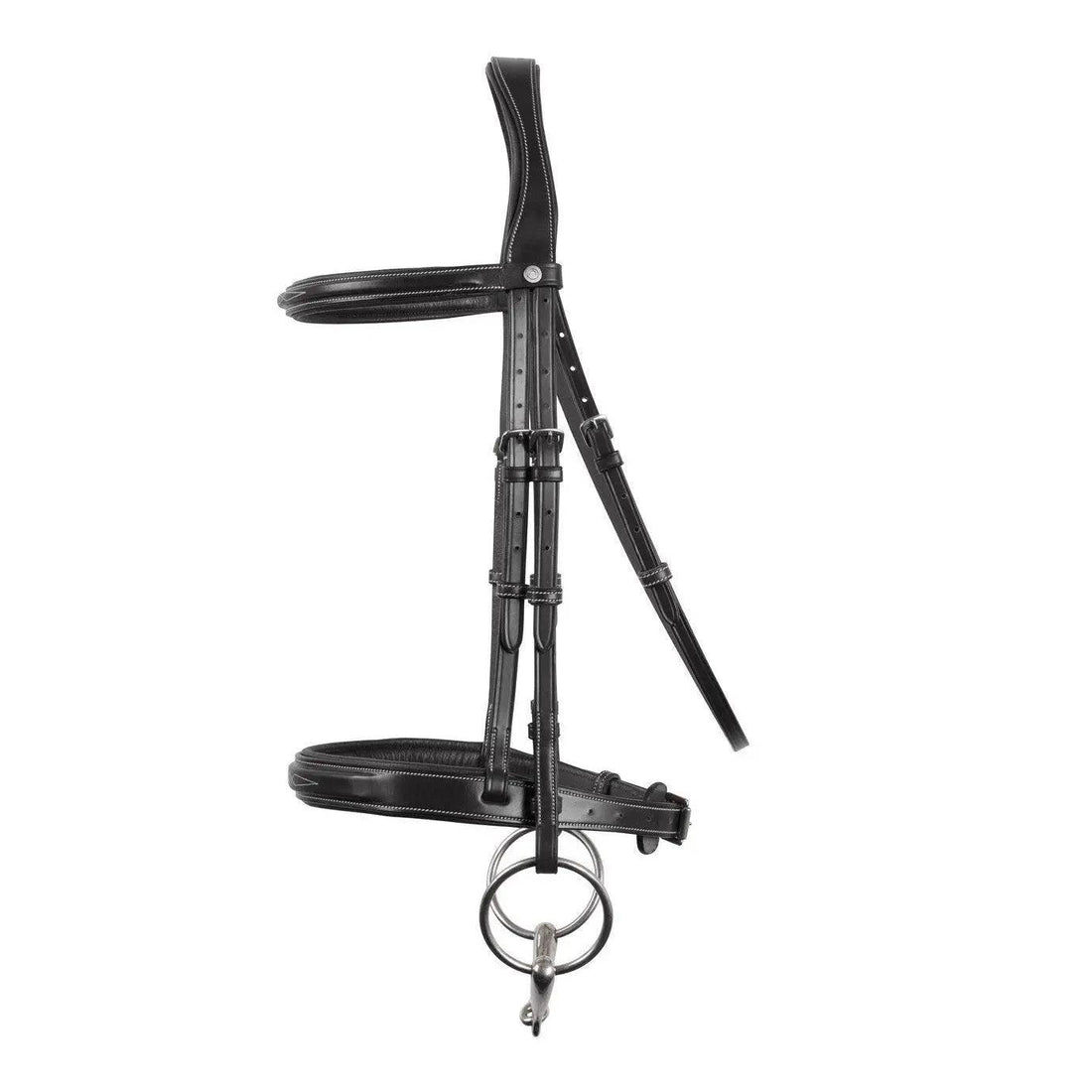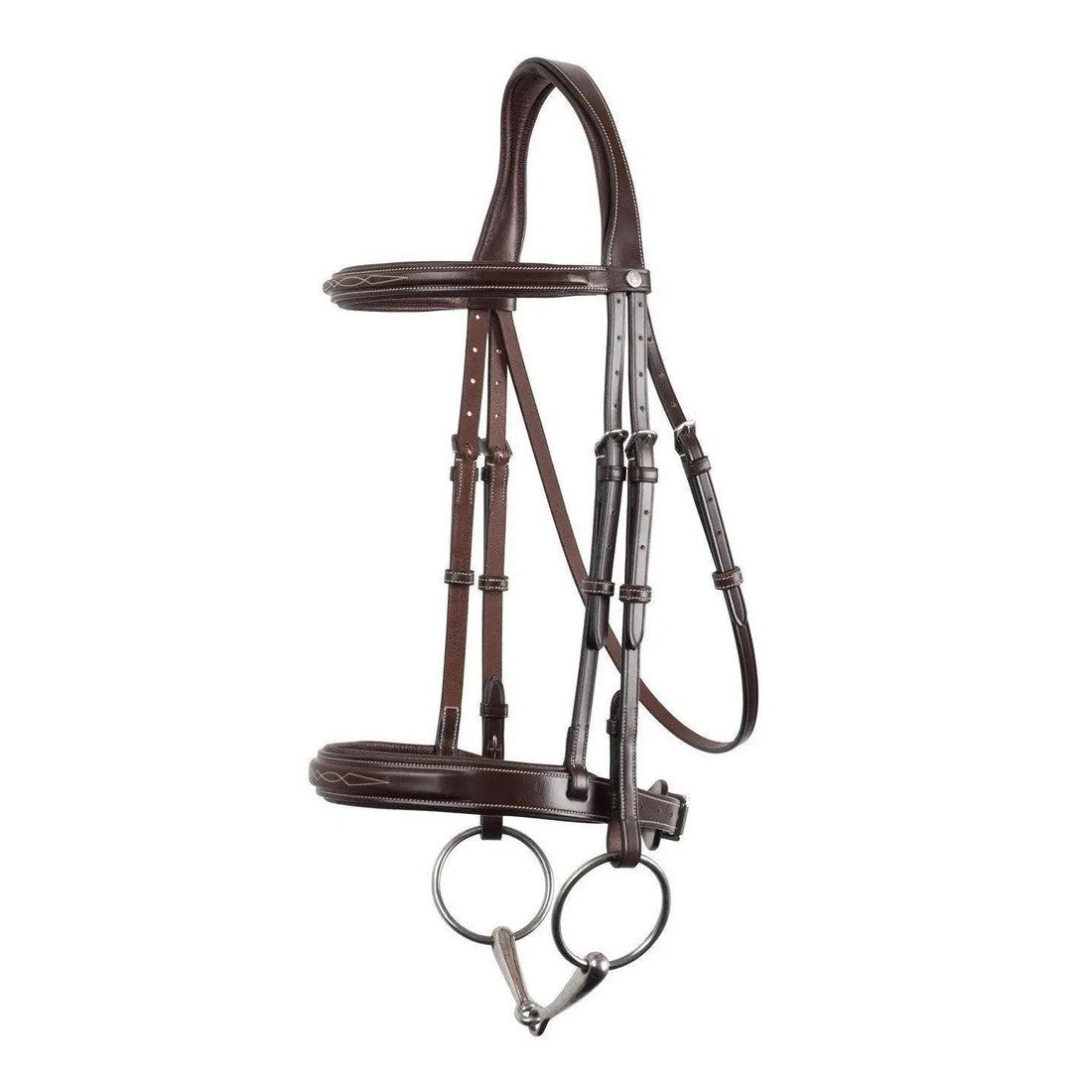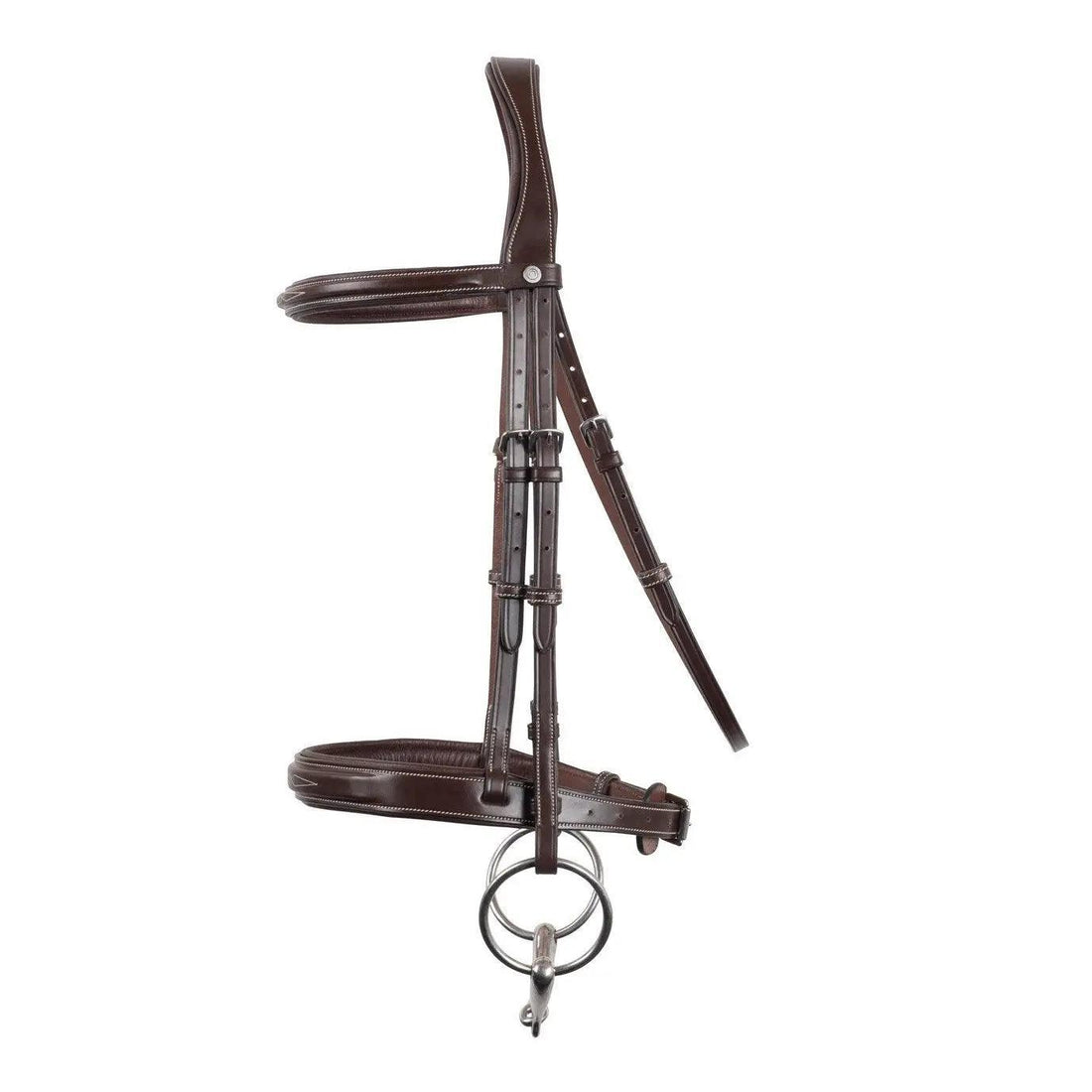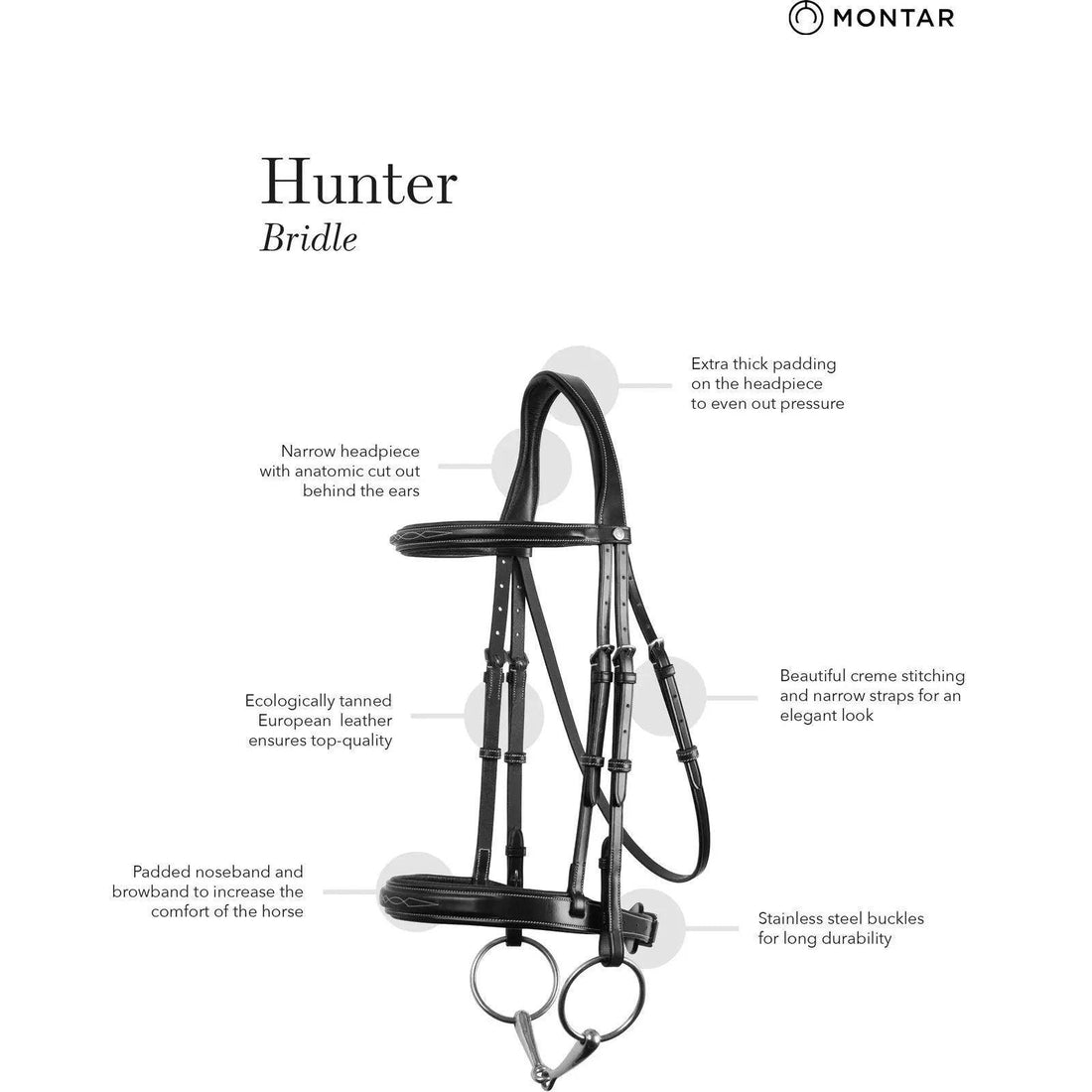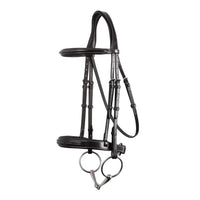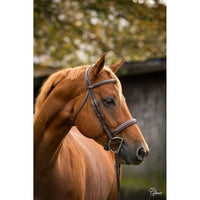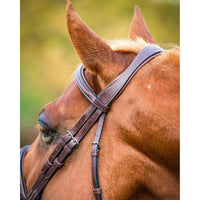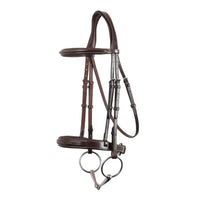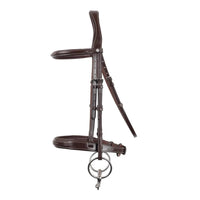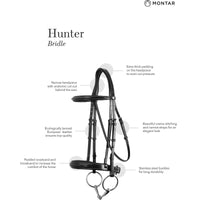 The Montar hunter bridle is made in Montar leather and with stainless steel buckles.

The Montar Hunter bridle has a classic noseband with buckle closure. The front of both the browband and noseband are raised and decorated with a beautiful creme stitching to give this bridle an elegant look. Different types of reins with matching decoration are available.
The anatomic neckpiece is cut behind the ears to give more space for sensitive horses with a narrow poll area.
All outer loops are lined with rubber, so you never have to bother with loose straps while riding.
Reins sold separately.