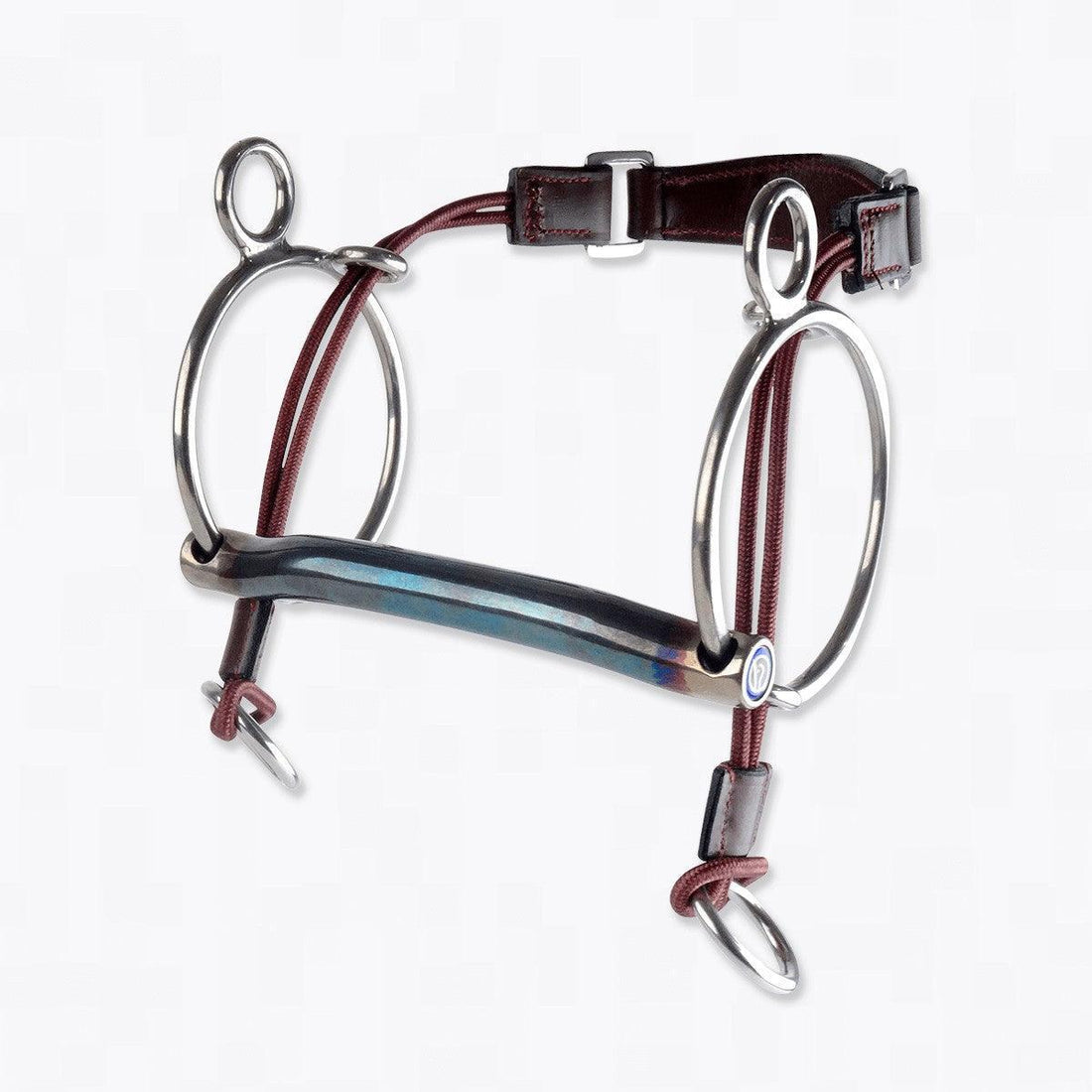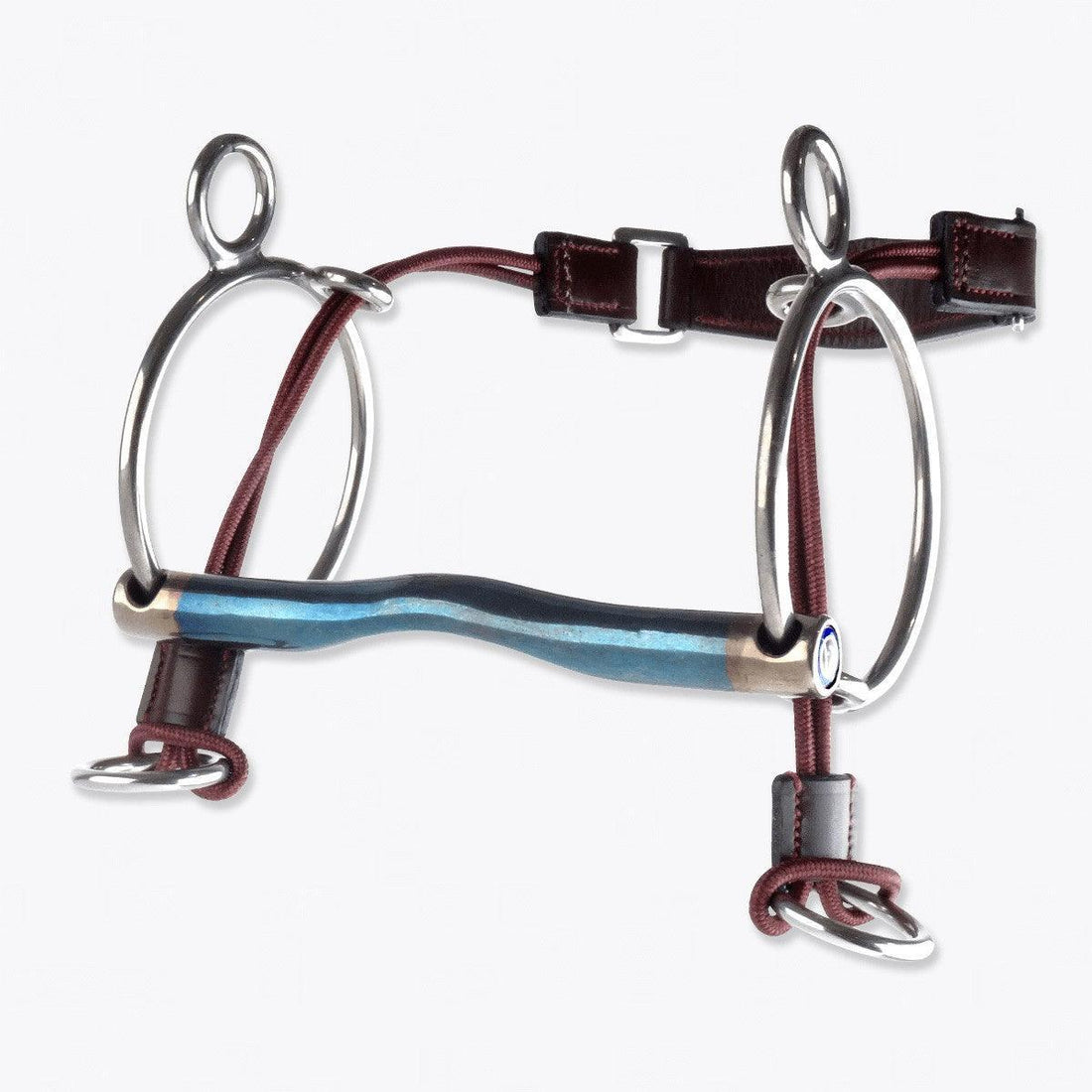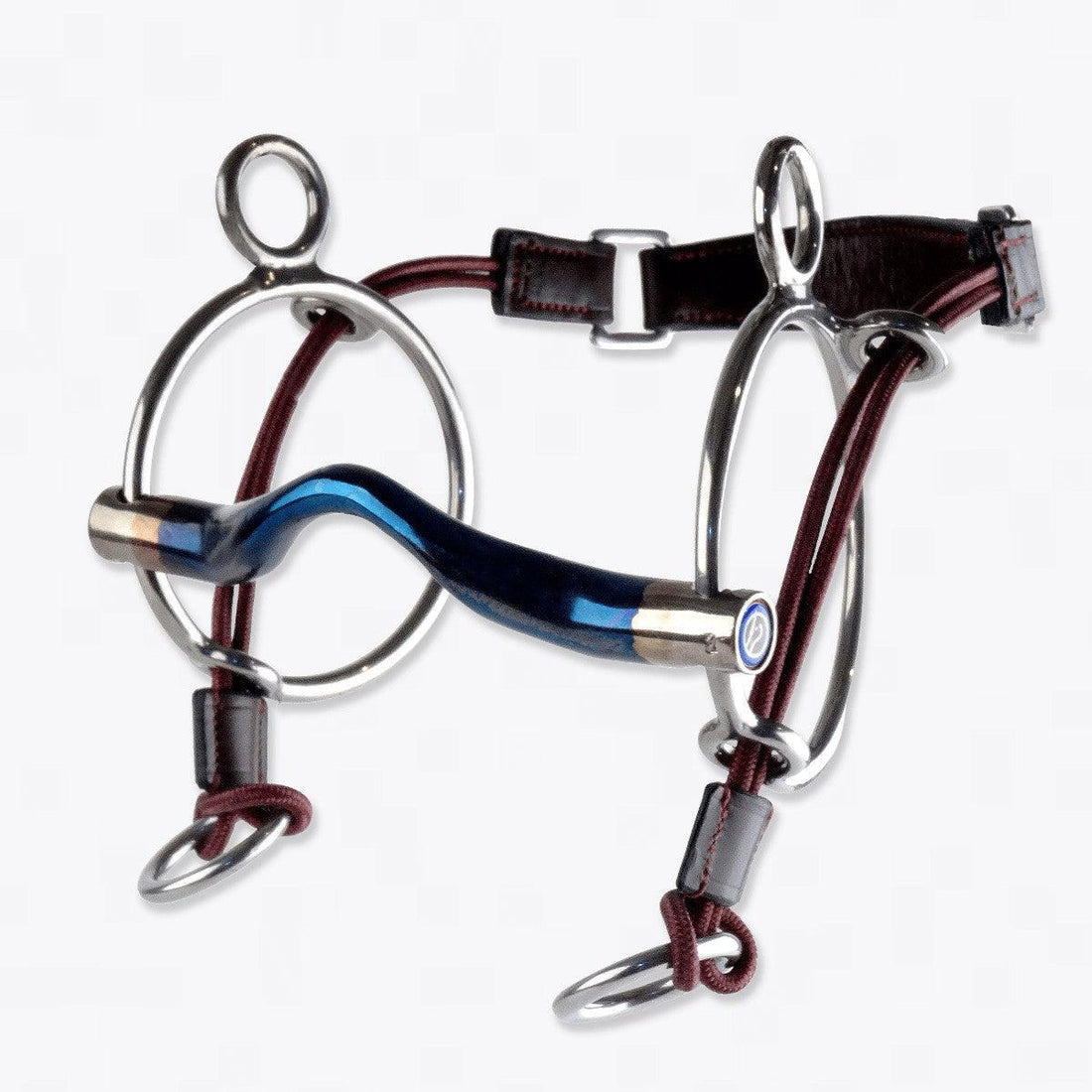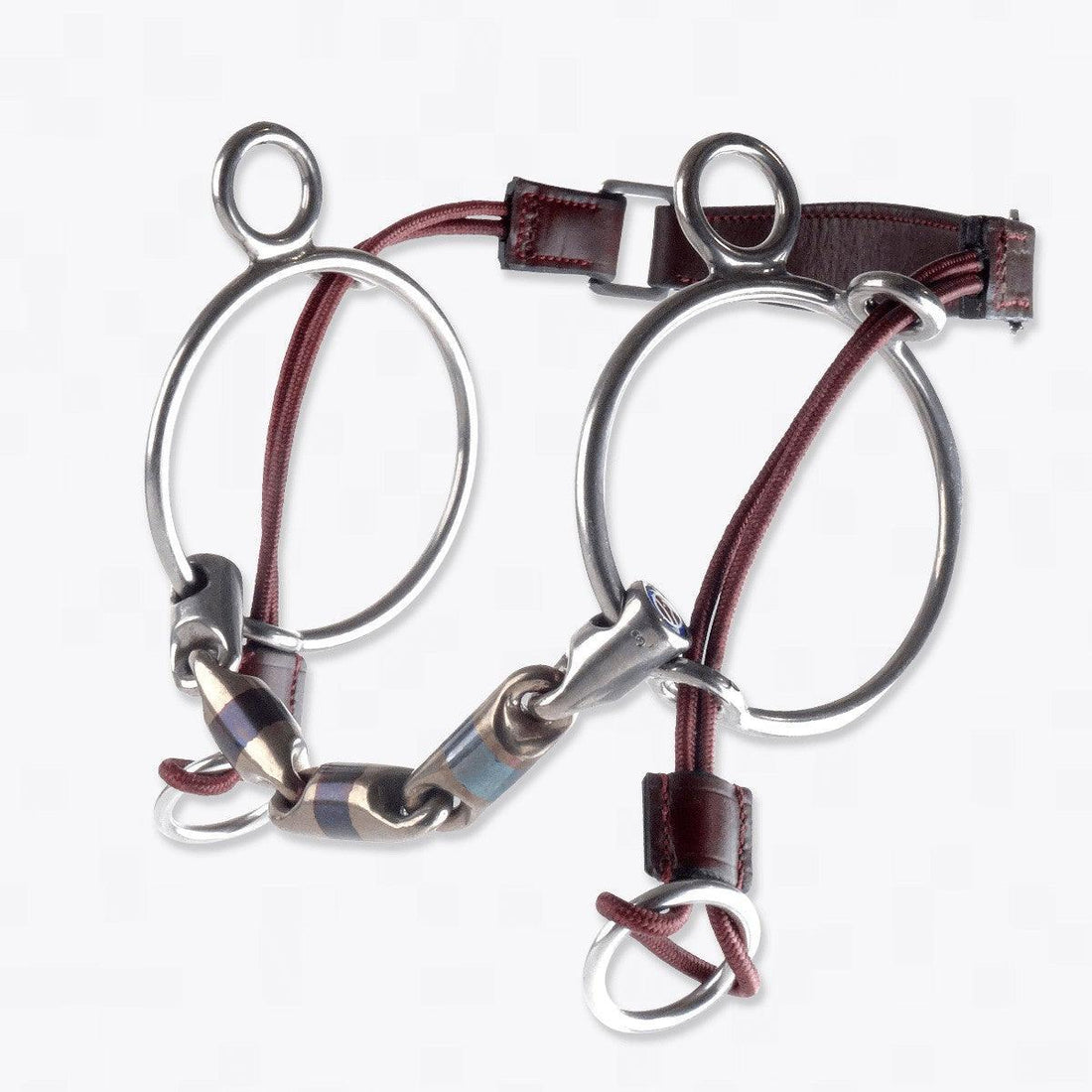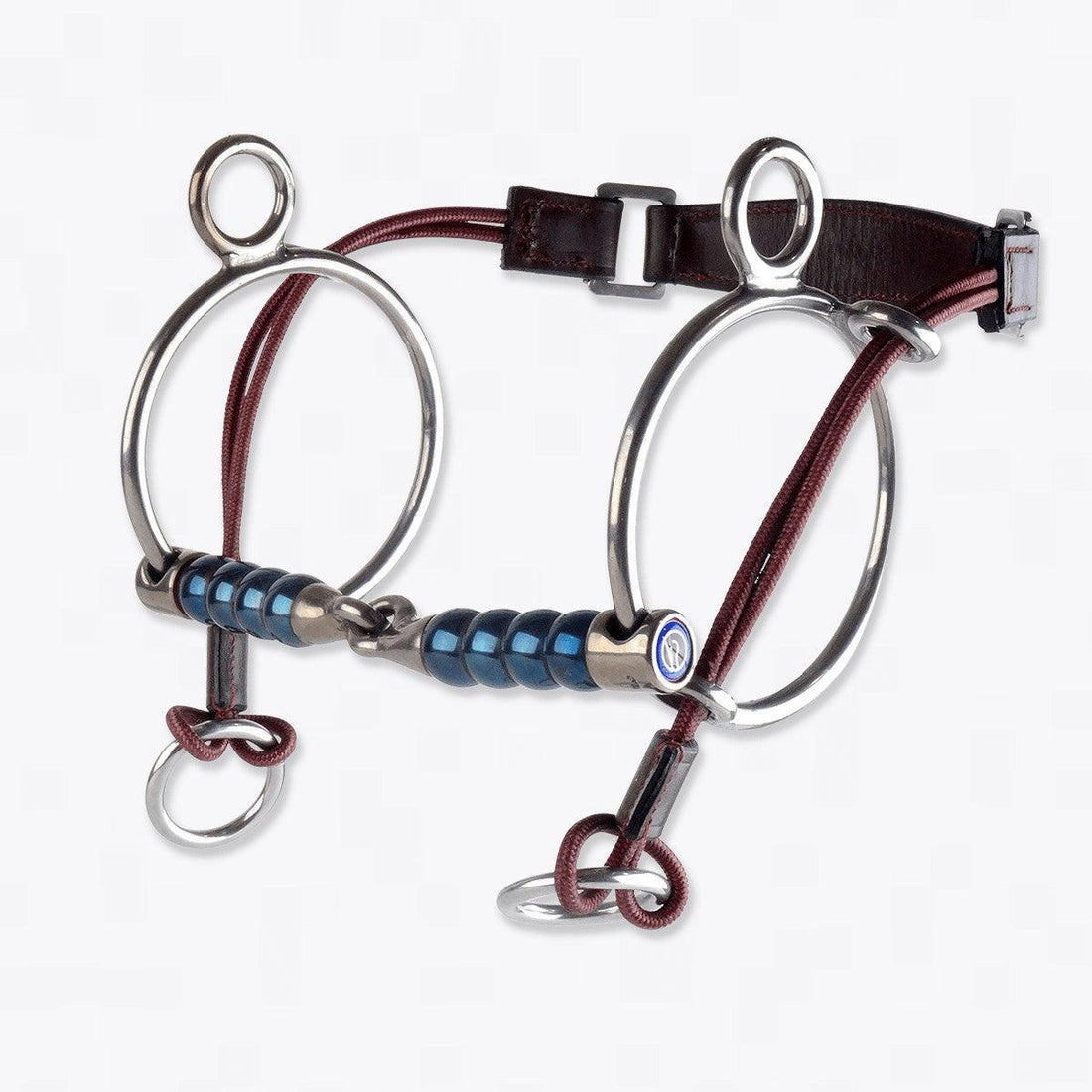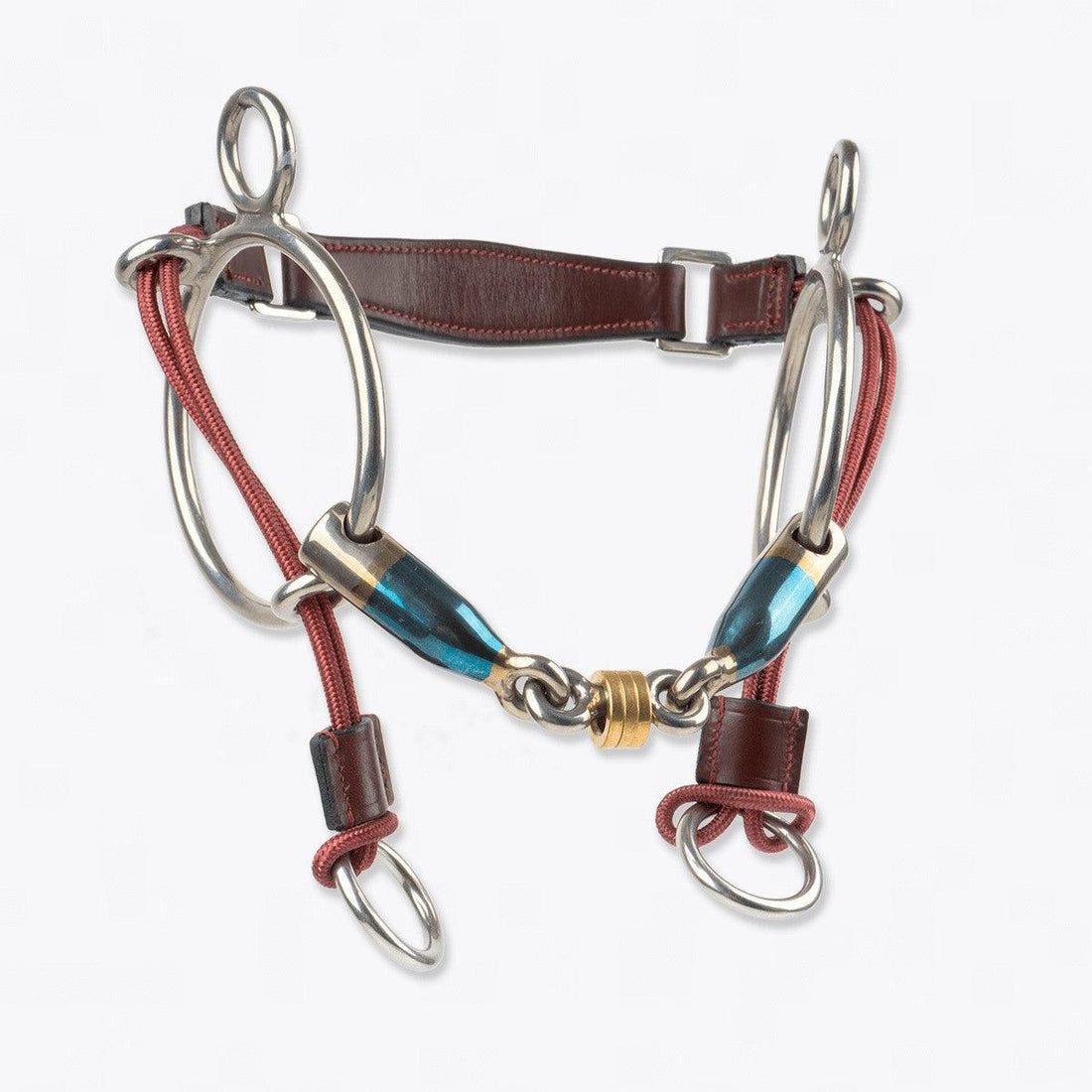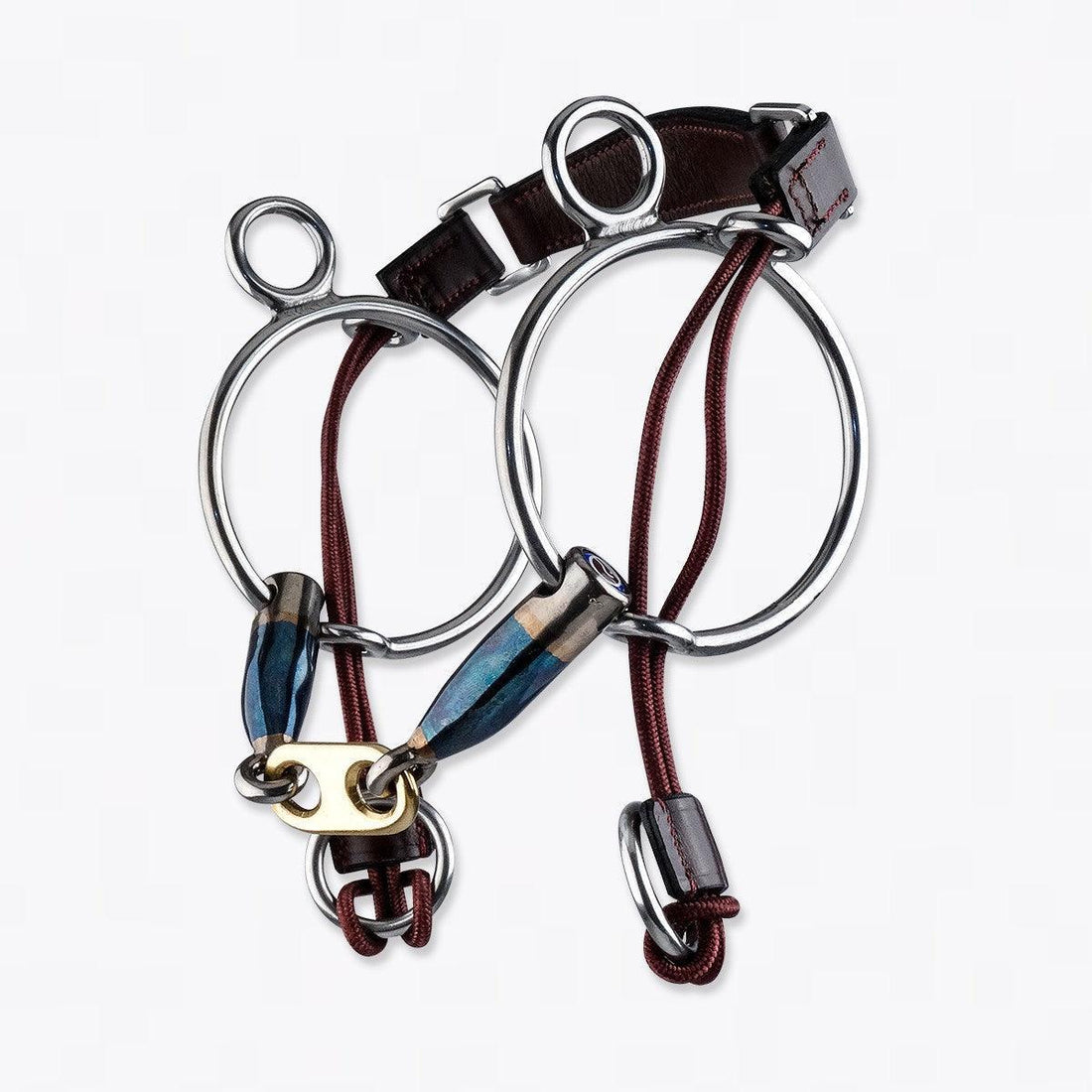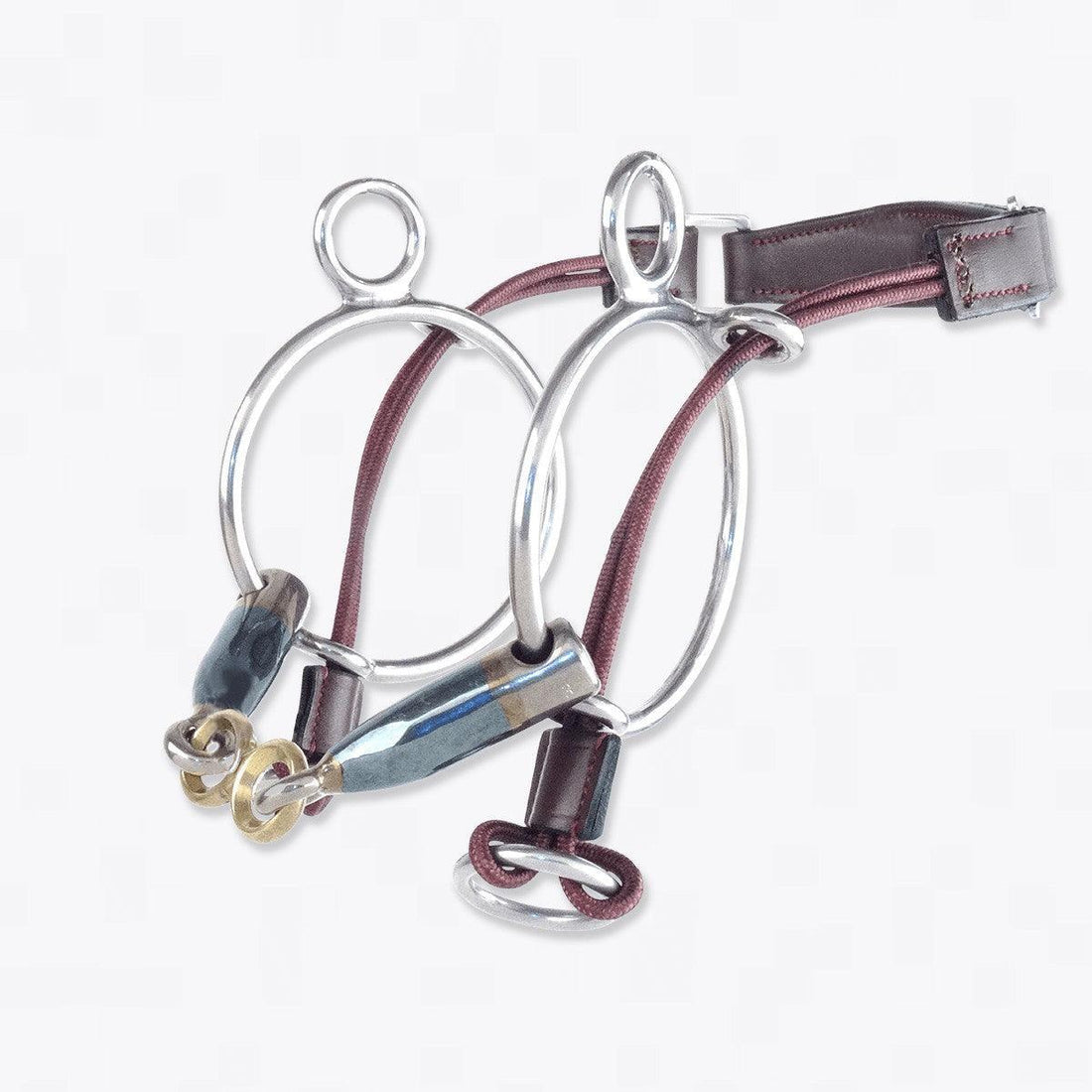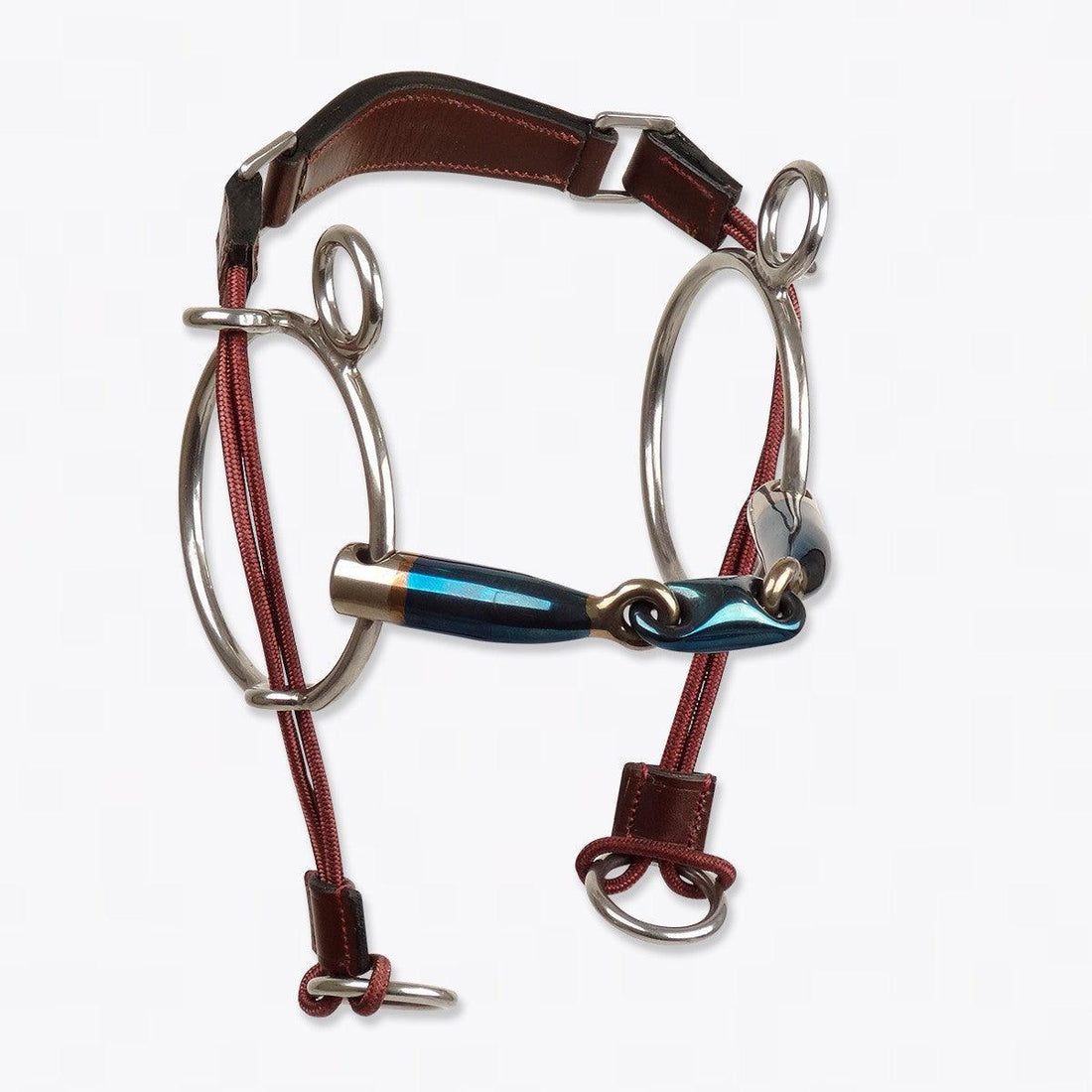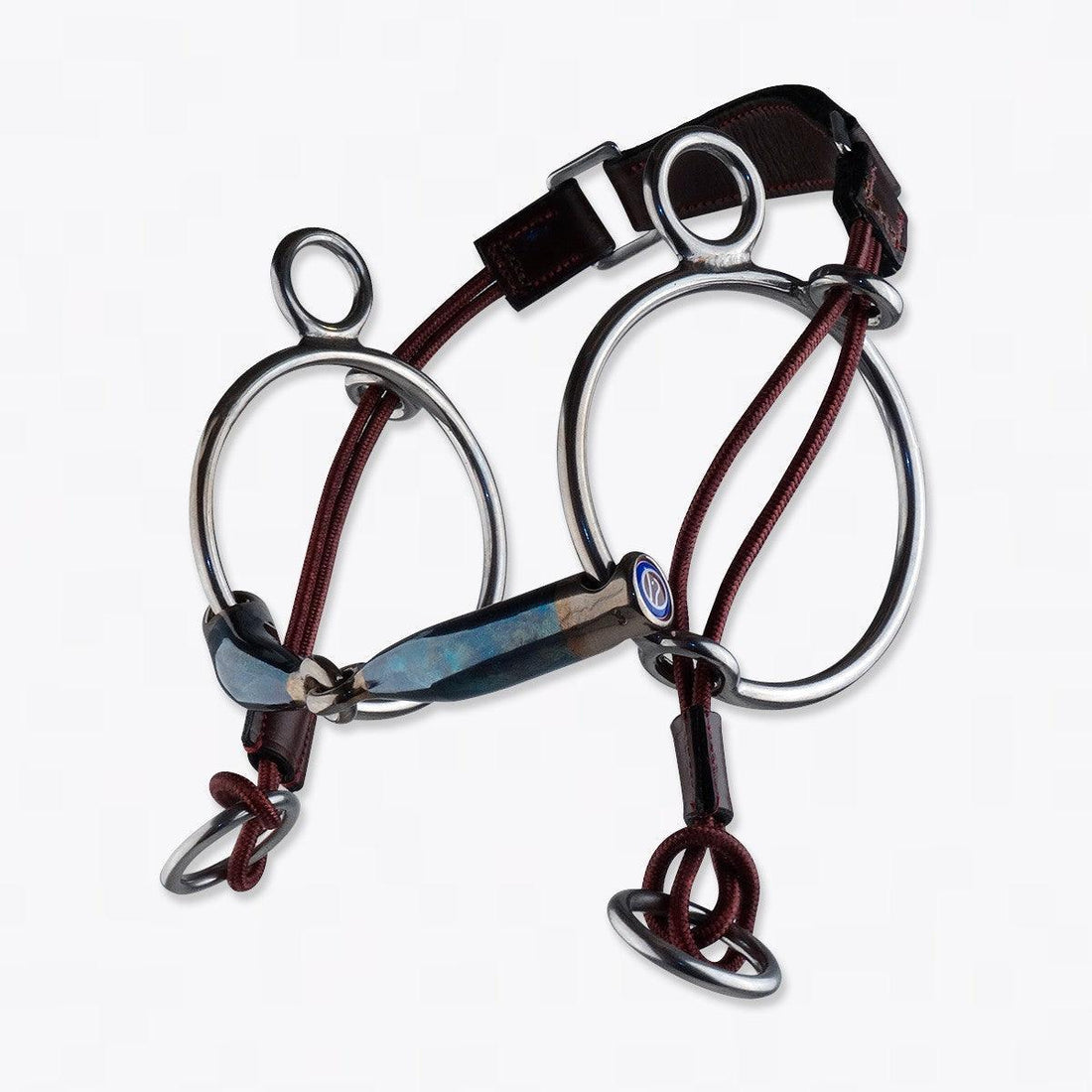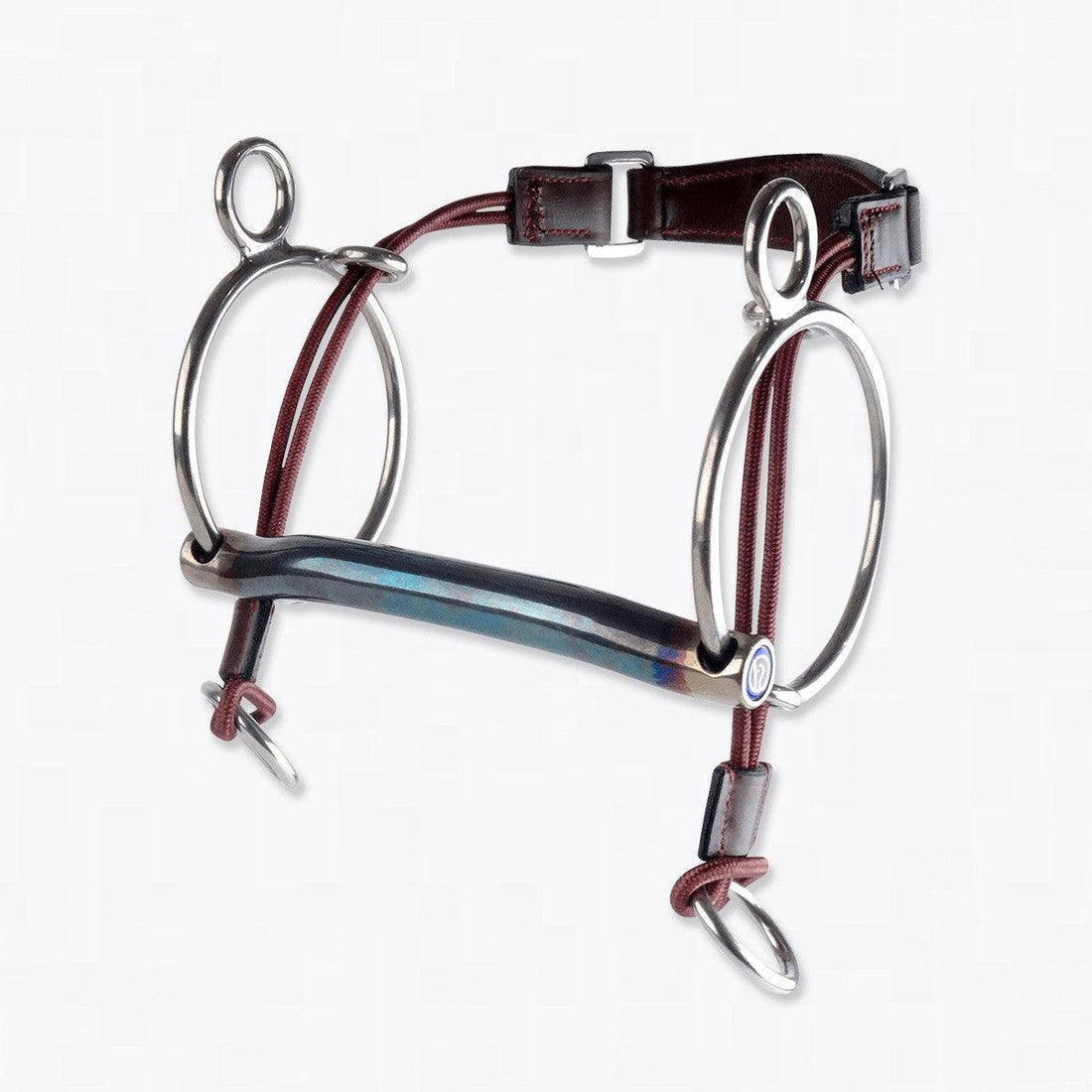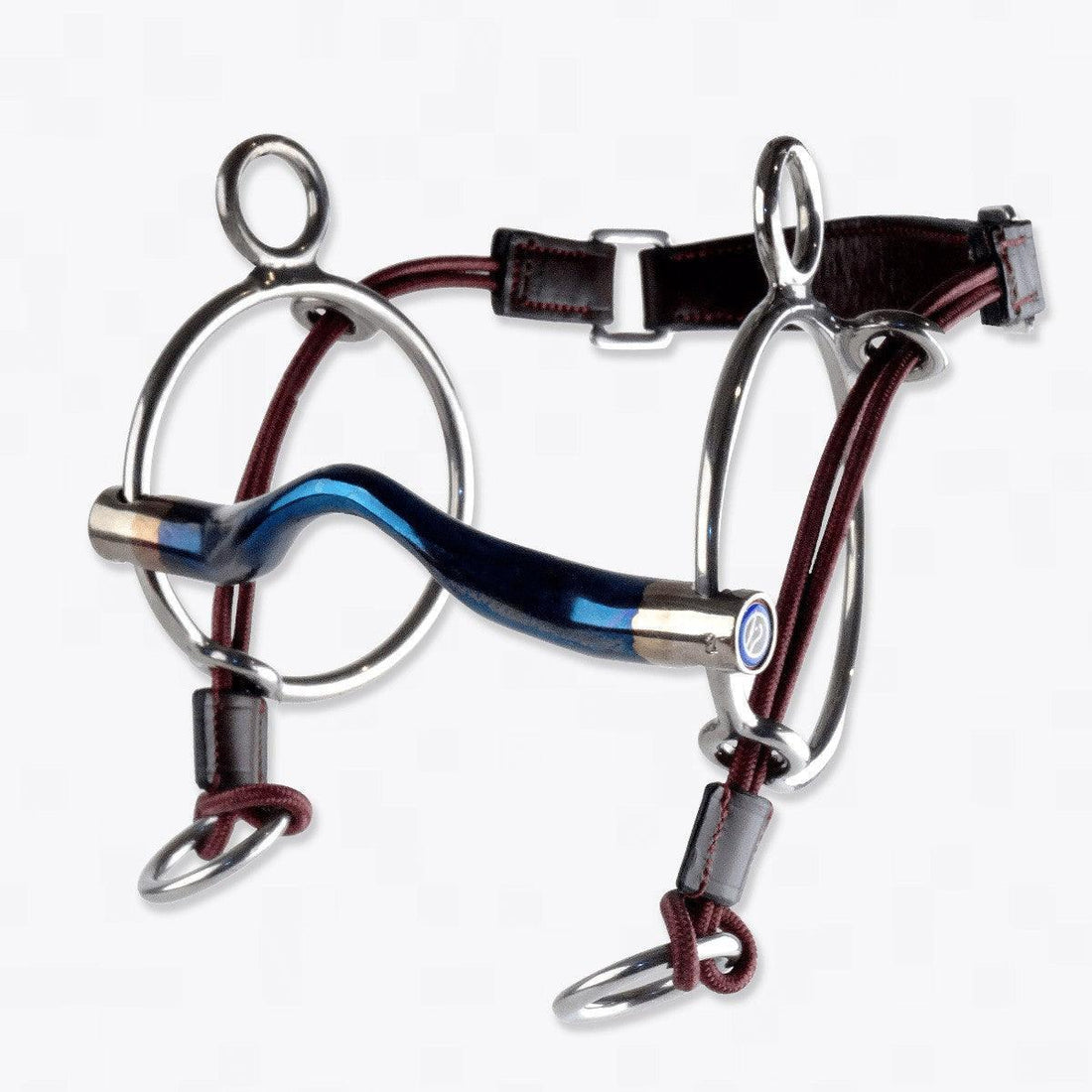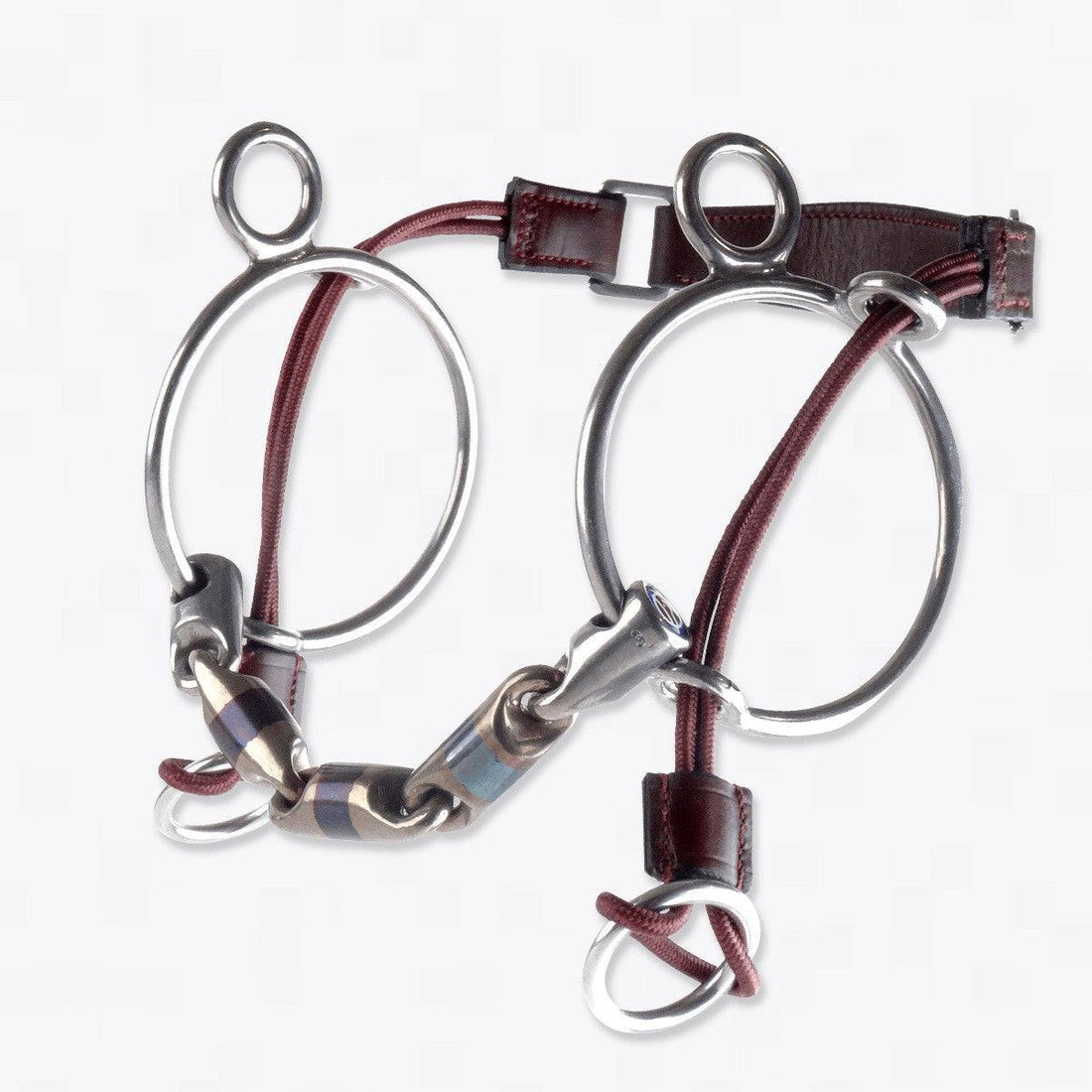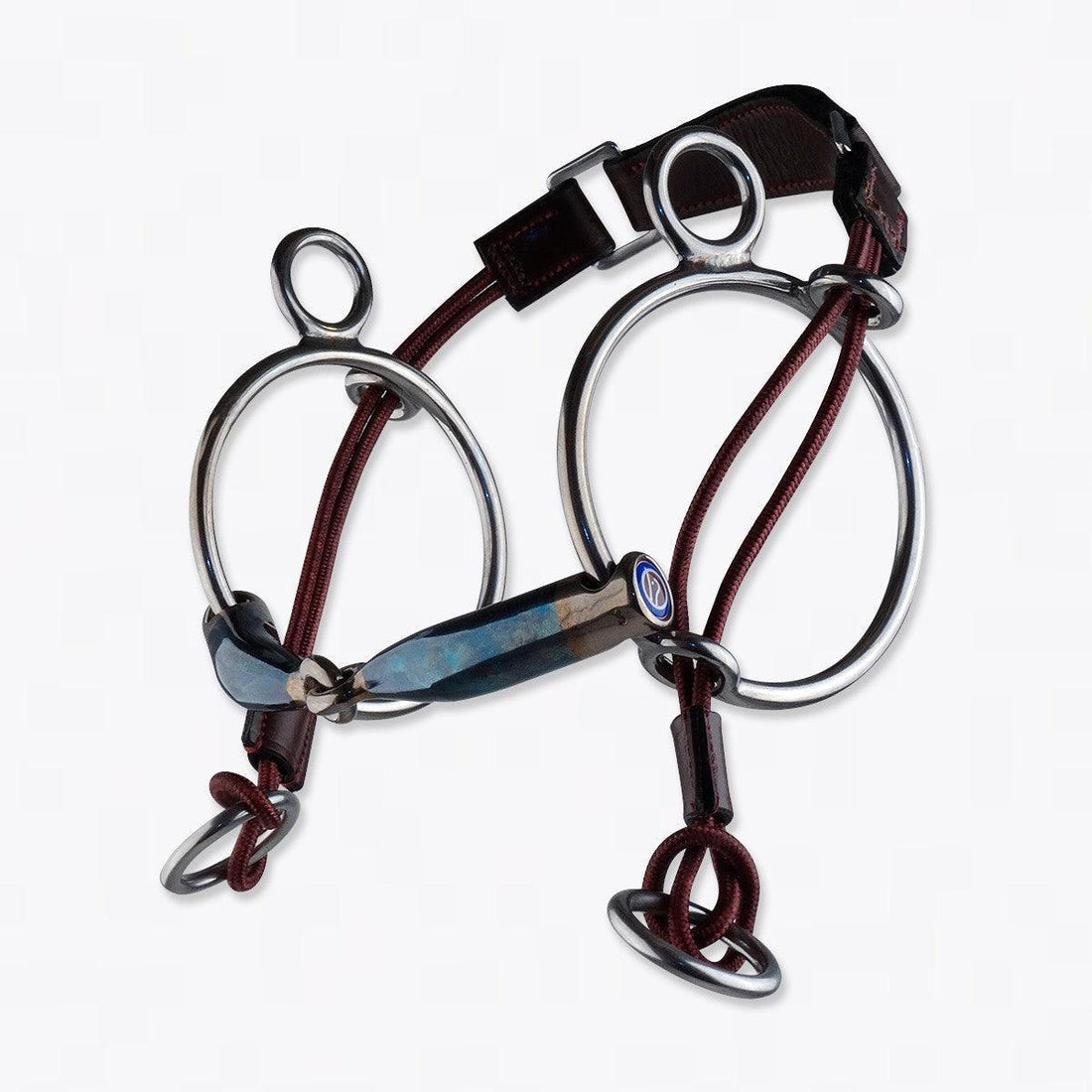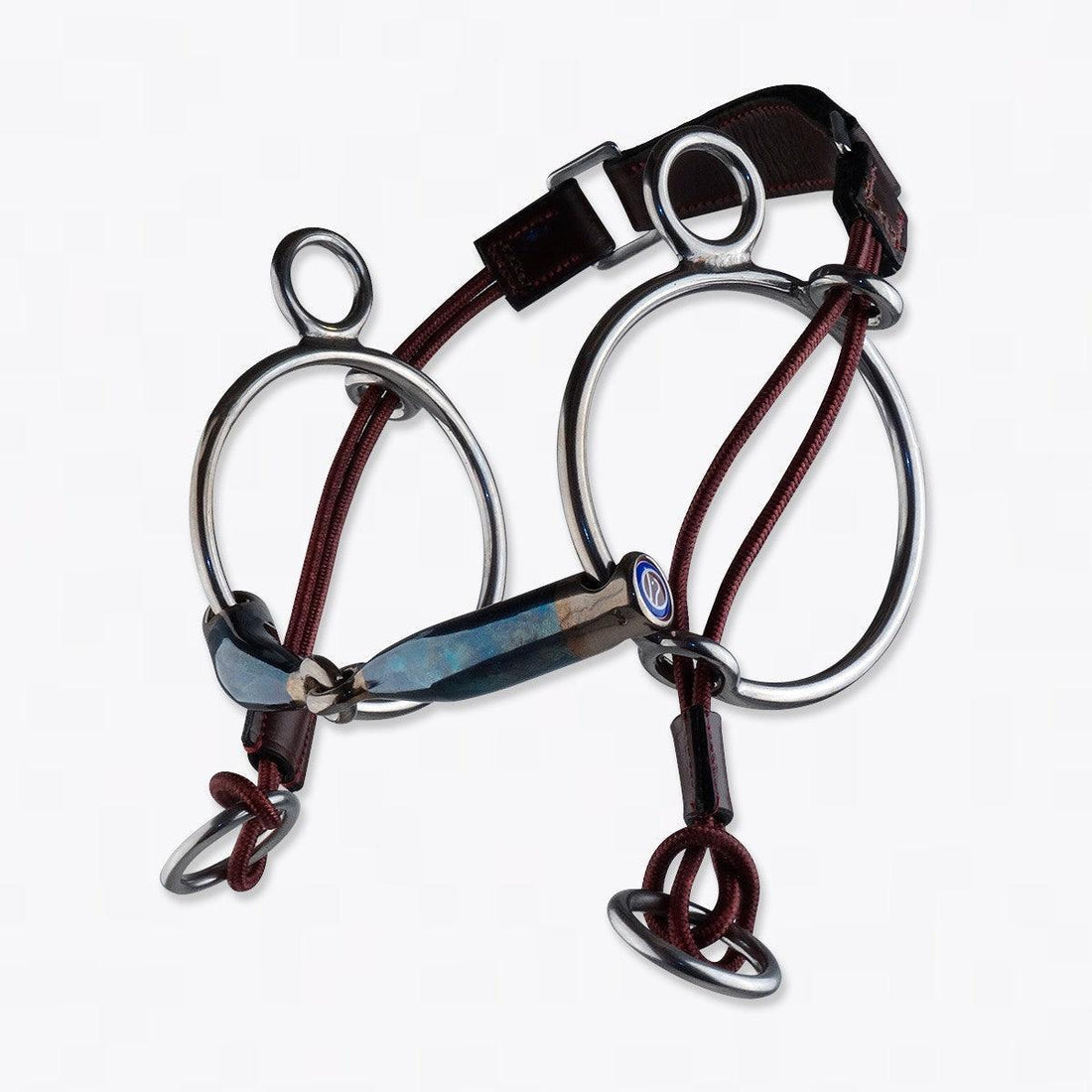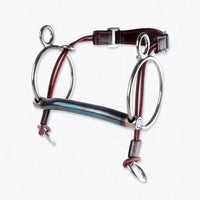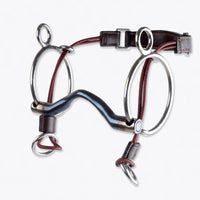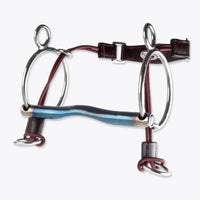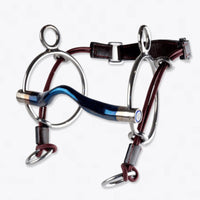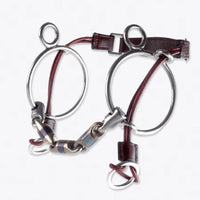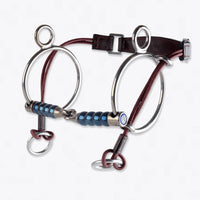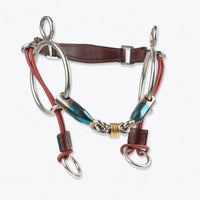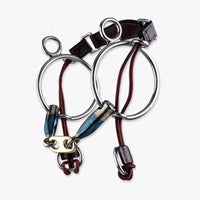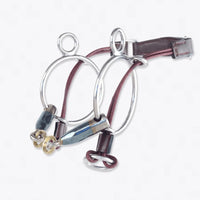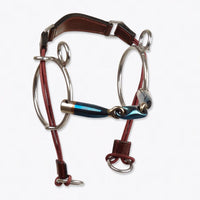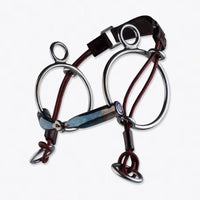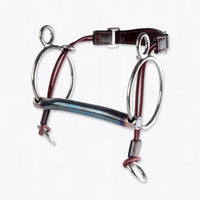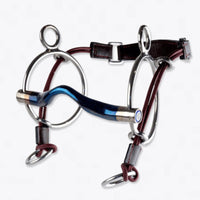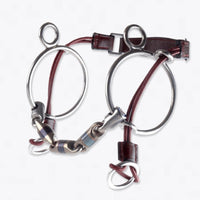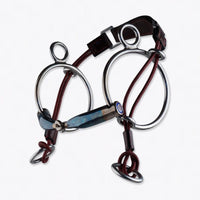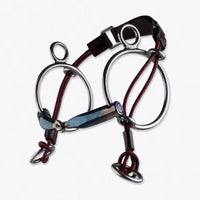 Sweet iron will rust when it comes into contact with (air) humidity; the surface rust tastes sweet and naturally stimulates the saliva production. This will cause the horse to salivate more which in turn encourages better acceptance of the bit. The rusting process (oxidation) changes the blue colour of the TRUST-bit to a brownish-grey.
If a sweet iron bit is not used for a while, an orange-brown rust layer may develop on the mouthpiece. Simply remove this by wiping the bit with a damp cloth.
This is a gag snaffle bit, but with a very different effect. A normal gag the gag ropes are attached to the cheek pieces. The curb gag has an extra ring that is attached on top of the bit ring and to the cheek pieces. The gag ropes go through the eyes of the bit, but then they join underneath the chin instead of being attached to the bridle. By pressure on the reins, it will give extra pressure on the lower jaw/chin.
This bit is sharp and give a lot of pressure with an unsteady hand and is therefore not suitable for the inexperienced riders or horses.
Width in cm: 12.5 / 13.5 / 14.5 cm
Width in inch: 5" / 5 1/4" / 5 3/4"
perfect process and perfect bit
Easy to order per internet.
The bit works perfectly.