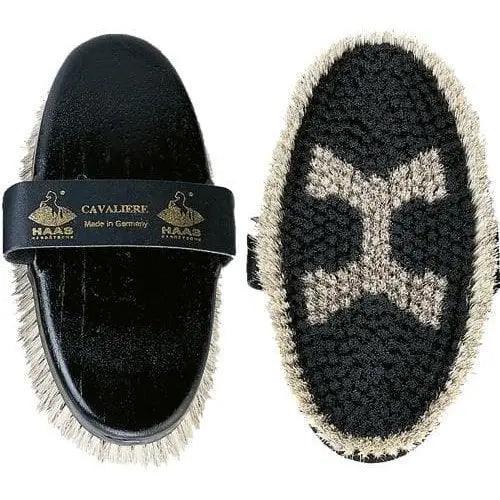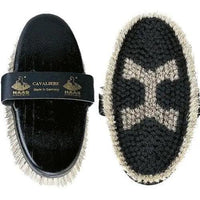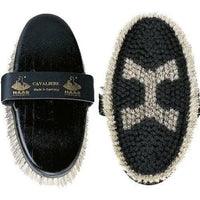 This is the Haas Cavaliere brush.
It is a grooming brush made of pure, robust mane and tail horse hair.
This mixture gives a brush of high quality due to the strength and elasticity.
The bristle border is longer for optimal cleaning results. This brush is the real guarentee for a shiny coat.