Kevin Bacon hoof solution
 KEVIN BACON'S HOOF SOLUTION
TO MAINTAIN THE SOLE AND FOOT FROG
Many horses spend more than twenty hours a day shut up in stalls, where they are forced to stand on bedding soiled by urine and manure.
The moisture and acidity of stable floors and bedding affect the soles and frogs of our horses' feet, which are often weakened, even damaged.
Hoof Solution is a remarkable product recommended by most farriers, riders and horse professionals. It is used on frogs and soles that are soft, sensitive, smelly, and/or too thin. Coating the sole and frog of the foot with Hoof Solution each time the horse is reshod and before any silicone is applied is highly recommended.
Thanks to the included applicator brush, Hoof Solution is very quick and easy to use. It adheres perfectly to the sole and frog of the foot if they are clean and dry. Regular application will give optimal results. Hoof Solution is suitable for all types of horse, whether shod or unshod, and whatever the time of year.
​​
A PROFESSIONAL'S OPINION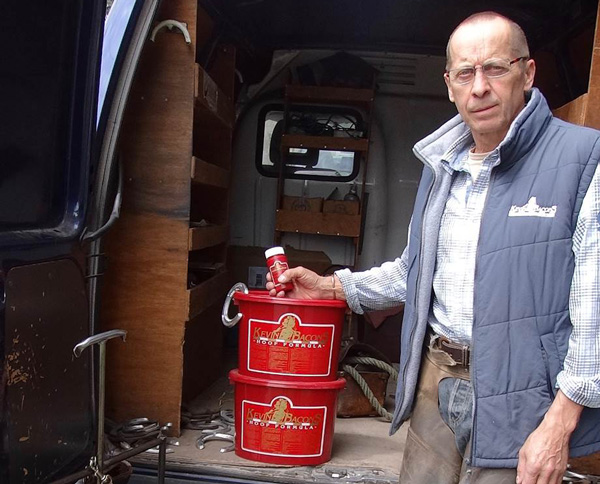 "
Hoof Solution
i
s

 
very quick to apply.
If you come across damaged frogs and/or white line problems, this product proves to be very effective after just a few applications".
- René NICOLLE,
Farrier, Chantilly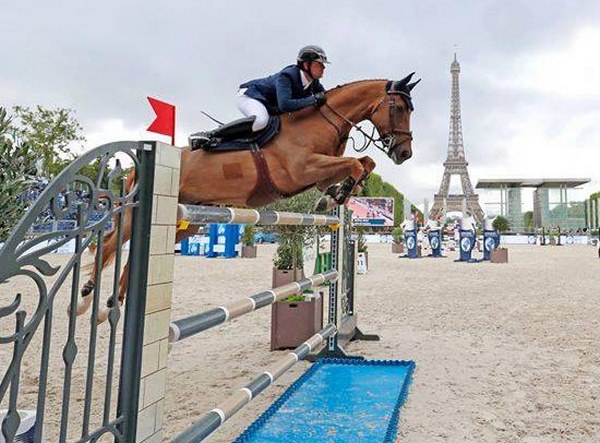 "I use Kevin Bacon's Hoof Solution on those of my horses that have sensitive frogs. My farrier, Jerome Champion, recommended the brand to me.
Regular application of the product has produced a real, noticeable diference.  The frog improved in very little time and has become much less sensitive. 'Effective' is the best adjective to sum up this product, a must in any stable.
So, if you want to go far with your mount, like me, place your trust in Kevin Bacon's and their numerous products, which are all equally effective!".

- Mathieu Billot,
Jumping Rider, 5*
INSTRUCTIONS FOR USAGE
Brush out the sole, clefts, and frog meticulously (without using water!) and remove all dirt and necrotic tissue. Shake the bottle a few seconds before applying in order to resuspend the active ingredients in the solution
.
Prevention:  1 application a week.
Damaged frogs: 1 application
Severely damaged frogs:  1 application a day for 3-5 days (depending on severity).

You may also apply Hoof Solution as often as needed.


Package size:  150 gm bottle