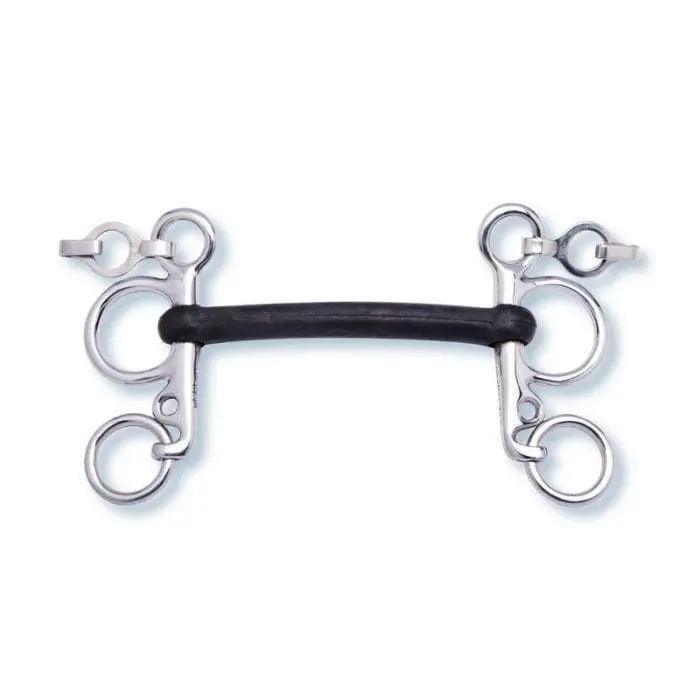 Stübben pelham rubber covered mullen not flexible
This is the Stübben Steeltec Pelham Rubber Covered Mullen Mouth not flexible.
Dimensions :
Widths in cm:  12.5 / 13.5 cm
Widths in inch:  5" / 5 1/4"
Shanks: 5 cm - 2"
Thickness: 16 mm


Why choose the Pelham Bit Rubber Covered Mouth:
You can choose it because it lies soft and comforttable in the mouth of your horse, allowing a gentle but effective sensitive aid. It enables easier communication between horse and rider. 
Also important is that this bit has a mouthpiece with a thickness of only 16mm, which is thinner than most other rubber bits that are normally about 20mm or more.
Special Benefits of the Cheeks:
The special features of a Stübben STEELtec Pelham are its short shanks of only 2 inches. This reduces the leverage, but allows a quicker more direct action between reins and mouthpiece.