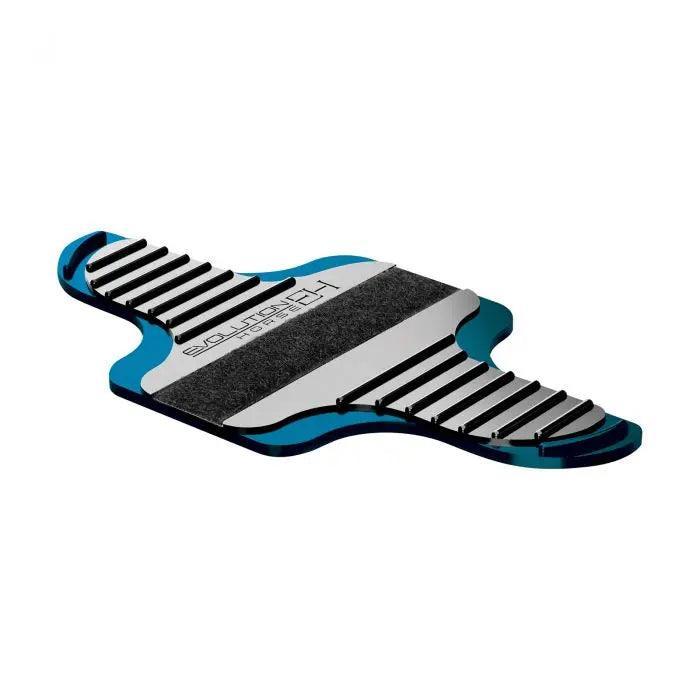 Stübben velcro saddle component
 The 3Spine saddle component is made of TPV semi-flexible plastic and is inserted by hand into the area between the cushion and the tree.
This can usually be done without any problems. If the cushion channel is too narrow, the saddle component can simply be shortened using a scissors.

Once in place, the saddle component can simply be left in place.
Due to the thin profile, there are no unevennesses, so the fit of the saddle is not affected either.

Important, the saddle component must be placed so that the velcro band is visible.